'The Last Kingdom': Fans Weigh in on 'Which of Uhtred's Love Interests' They 'Prefer Him With'
Over the course of the hit series The Last Kingdom, the main character, Uhtred (Alexander Dreymon), has a number of different women in his life as lovers. Sometimes, it may seem hard to keep track. Fans on Reddit, who have been known to weigh in on different topics surrounding the show, recently voted on "which of Uhtred's love interests" they "prefer him with."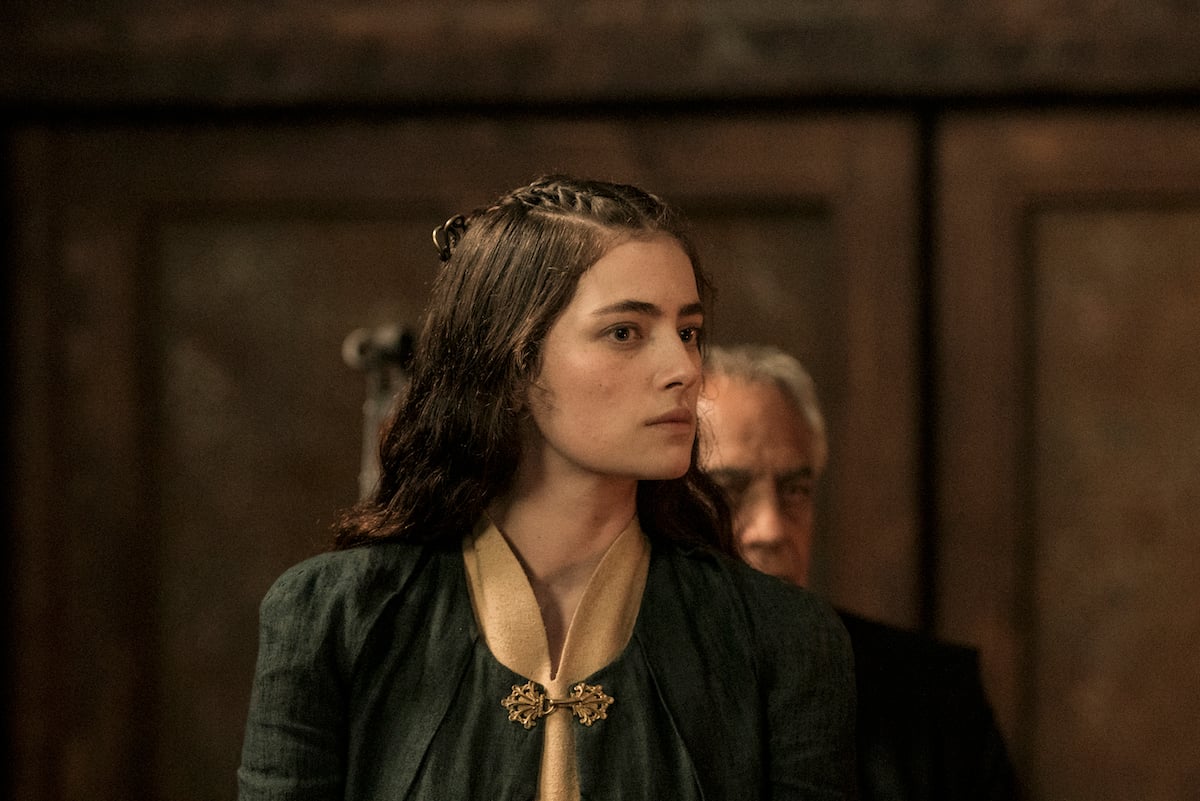 Fans weigh in on 'which of Uhtred's love interests' they 'prefer him with'
On June 8, 2021, a fan wrote created a poll on Reddit titled, "Which of Uhtred's love interests did you prefer him with? [show version]." An impressive amount of people took part in the poll – at least 2200 actually.
The options were Brida (Emily Cox), Mildrith (Amy Wren), Iseult (Charlie Murphy), Gisela (Peri Baumeister), Skade (Thea Sofie Loch Næss), and Aethelflaed (Millie Brady). The poll results speak for themselves. The winner of the poll is Gisela with 1,200 votes. Next up is Lady Aethelflaed with 469 votes. From there, we have Iseult with 247 votes. Brida came in with 114 votes, and Skade with 103 votes. Mildrith brought up the rear with 59 votes.
Brida is Uhtred's lover from his younger days. She's now an enemy of his. Mildrith came next, and their relationship and marriage was political. It didn't last despite some happy moments and a son, Uhtred, who died. Iseult, or a shadow queen, is who Uhtred chooses to go with over his wife. After she is violently killed, Uhtred marries Gisela, although she dies in childbirth. Skade was a woman considered a villain to many, and one that could possibly see things. He actually killed her in the show despite their apparent attachment. Aethelflaed is someone Uhtred had a relationship with in season 4, but when she becomes the Lady of Merica, she makes a vow to remain chaste while its ruler. Uhtred and Aethelflaed are forced to give up their relationship.
Fans commented with thoughts
RELATED: 'The Last Kingdom': Fans Weigh in on Which Character They Would 'Riot Over if They Were Killed Off'
Some fans chose to leave a comment with their thoughts on the matter, and there are definitely different opinions. Many fans mentioned Gisela, which is to be expected from the poll results. She gave Uhtred three children, although she died in childbirth.
"I voted for Gisela," a fan mentioned. "I loved her because she could put Uhtred in his place and I loved the level of intimacy and love they had for each other."
One fan added, "Gisela was the love of his life," and they could be right.
Another is on team Gisela, although they mention Skade, calling her relationship with Uhtred "probably the most emotionally abusive."
"It better be Gisela," they said. "And to those who chose Skade: what's wrong with you? That was probably the most emotionally abusive relationship Uhtred was ever in."
1 fan actually prefers Uhtred's 'relationship with Hild'
Hild (Eva Birthistle) is a good friend to Uhtred, and she is a nun. She leaves the church for a life of fighting, but she returns to it. The two are romantically involved at one point in The Saxon Stories written by Bernard Cornwell in which the series is based, but not in the show.
One fan said, "I prefer his relationship with Hild, especially in the show. They weren't 'lovers' but there was such a mutual respect between the two of them that I found refreshing honestly."
'Top 2 are definitely Gisela and Iseult'
One fan says their "top two" are Gisela and Iseult. Iseult was killed by the Dane Skorpa (Jonas Malmsjö) in a shocking turn of events, taken from Uhtred too soon.
"Top two are definitely Gisela and Iseult," they said. "Gisela barely wins out because of the life they built together. If he had more time with Iseult, I could have been steered another way. I think those were his top two loves of his life."
Another fan adds, "Hard choice between Aethelflaed and Iseult for me," they said. Aethelflaed is the daughter of the late King Alfred (David Dawson), and she and Uhtred cared about each other.
Fans in the poll chose Gisela as the love interest they "prefer" Uhtred with in The Last Kingdom.