'The Last Kingdom': Fans Weigh in on 'Who's the Worst' in the Series
In the hit series The Last Kingdom, there are a number of characters that fans would classify as "who's the worst" in the series. Fans recently weighed in on a Reddit poll, and they revealed their choice. We have all the details to know.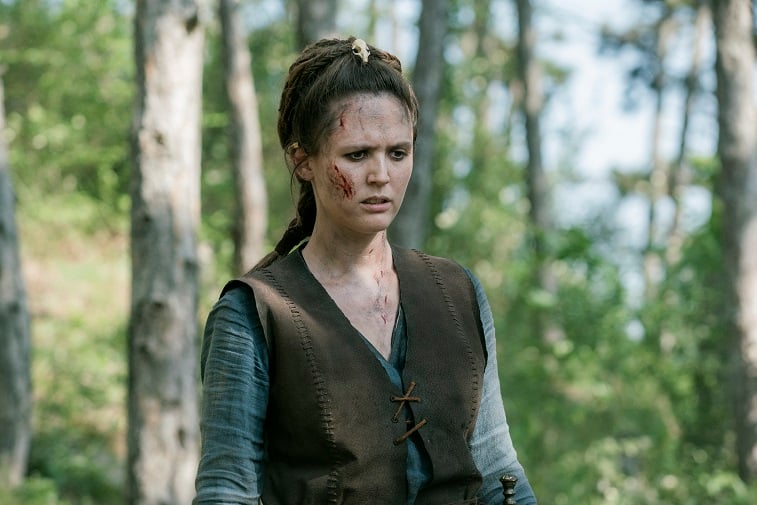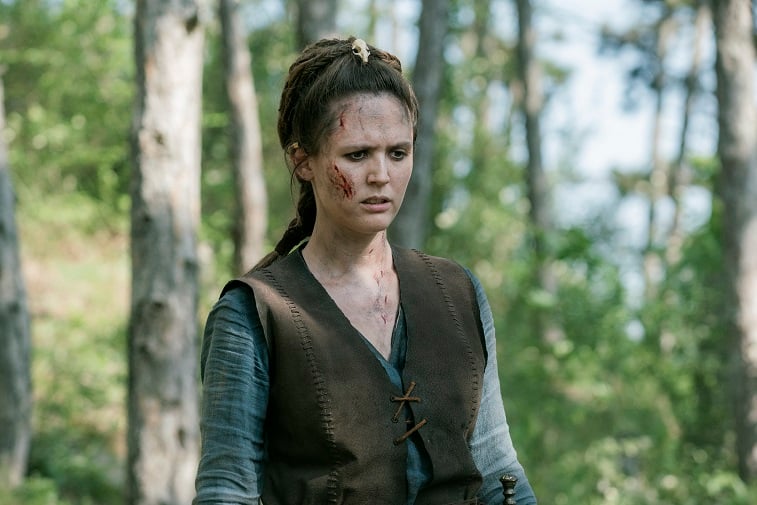 'The Last Kingdom' fans weigh in on 'who's the worst'
On July 18, 2021, a fan on Reddit posted a poll titled, "Who's the worst?" They also added, "I really like Brida, but I've seen some people disagree, so I only saw fit to put her on the list." The choices are between Cnut (Magnus Bruun), Aethelred (Toby Regbo), Brida (Emily Cox), Haesten (Jeppe Beck Laursen), Aethelwold (Harry McEntire), and "other (comment who)" is also an option. The names mentioned could be considered a villain at times in the series.
Out of 823 votes, the results were close. Brida came in first place with 255 votes. Aethelwold came in at a close second with 230 votes. From there, Aethelred took third with 177 votes. Cnut had 85 votes, and Haesten only had 43 votes. The option of "Other" had 33 votes as well.
A number of fans commented with their own thoughts
Some fans commented with their thoughts in the comments, and some of the answers may be surprising, or not at all depending on who you ask. Lady Aelswith (Eliza Butterworth), the mother of Aethelflaed (Millie Brady) and King Edward (Timothy Innes), is mentioned a few times.
"I'm going to say Aelswith, though I did warm up to her in season 4," a fan weighed in.
Some fans mentioned Skade
A number of people mentioned Skade (Thea Sofie Loch Næss), a woman considered a villain to many, and one that can see things. Uhtred (Alexander Dreymon) kills her in season 3.
"Either the OP has been living under a rock, or didn't include Skade since she is so clearly #1 that a poll would be uselessly 100% votes for her," a fan said.
Some fans mentioned Brida, who was once lovers with Uhtred, although she holds a grudge against him in season 4.
"Brida started out great but as time has gone on, she's gotten more and more angry," a fan weighed in.
'The Lord of Mercia p—– me off'
A few fans named Aethelred, who was the Lord of Mercia claimed King. He is hurt in battle, and Eardwulf (Jamie Blackley) kills him as he lays in bed. 
"Aethelred was such an irredeemably awful character, I wanted to squish him like a bug myself," a fan says. "Brida was shaped by her trauma, and she's relatable, but the Lord of Mercia p—– me off from early on. 2."
Some fans named Cnut, Young Odda (Brian Vernel), Aethelflaed, Edward, Lord Aethelhelm (Adrian Schiller), and Guthrum (Thomas W. Gabrielsson) as well.
Fans have varying opinions on "who's the worst" in the series The Last Kingdom despite Brida winning the poll.