'The Last Kingdom': Mark Rowley Looks Almost Unrecognizable in New Photo
Fans of The Last Kingdom recently learned that season 5, which is the final season, has finished filming in Hungary. It's an exciting prospect, but also one that means we're closer to it all really being over. Despite the reality of the situation, there is still one more season to premiere before it's all really over.
Mark Rowley, who plays Finan in the series, recently shared an image of himself, and he looks almost unrecognizable in it.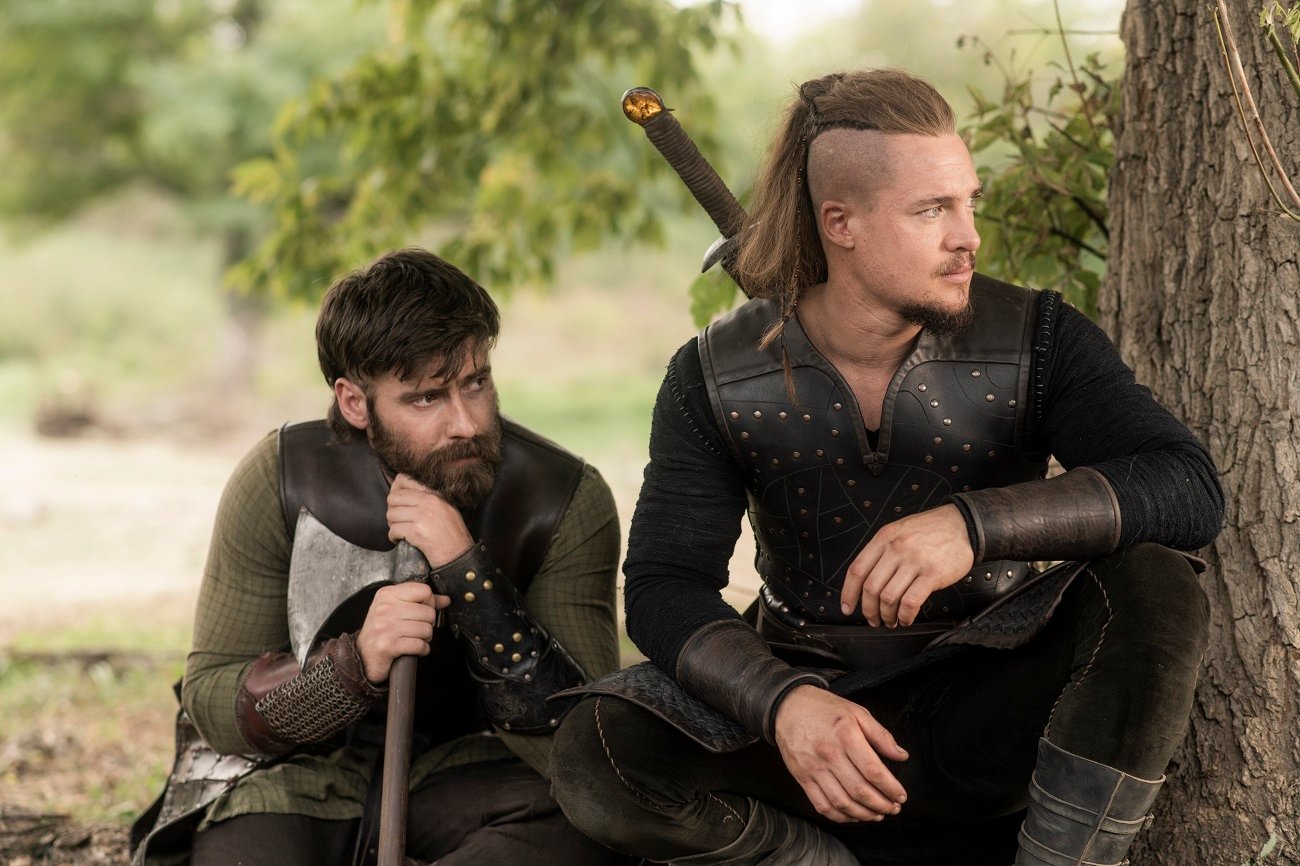 'The Last Kingdom' season 5 has finished filming
The story of Uhtred (Alexander Dreymon), son of Uhtred, is coming to a close, and some fans aren't ready for it. On April 30, 2021, a video on the official social media channels revealed that the series was in production.
Then on June 22, fans learned that filming in Hungary for season 5 has officially finished. Jon East, one of the directors for season 5 and someone who has also directed previous episodes before, shared the news via social media, including Instagram.
In the post, a clapperboard can be seen in someone's hand. The clapperboard has the name of the series on it as well as the date June 21, 2021. Jon East's name is also on it as the director.
East captioned the post revealing the news: "It's most definitely a wrap!!! As of last night, TLK5 is in the (digital) can. Phew! That last block – eps 9&10 – was an absolute monster, a BEAST, which eclipsed in complexity and scale anything else that I've directed on this amazing show since I first helmed episodes back in 2016. If nothing else, I can at least reveal that the show's last season is going out in truly EPIC style! Big thanks here to the remarkable team that worked with tireless devotion to make it so, you are all stars! Respect."
The official social media accounts for the series also shared the news via East's posts as well.
Mark Rowley looks almost unrecognizable in a new photo
Mark Rowley is an actor who plays the role of Finan in the series. Rowley recently shared some content that fans will want to see. On his Instagram Story, he shared an image of himself with a short beard on June 28, 2021. Finan always has a full beard, and it's something fans can easily recognize. In the next photo though, Rowley's beard is completely gone, and his face is smooth and clean-shaven.
That same day, Rowley shared an image on Instagram of himself sitting on a bench on a path with trees and greenery in the background. He smiles while wearing a blue overshirt as well as a white shirt too. He also has on dark-colored pants and a belt as well. Rowley's beard is completely gone in the image, and his clean-shaven look might make him almost unrecognizable to some fans of the series.
Rowley captioned the post: "Out of isolation and into the wild… 'Getting ready to lower energy output to 50% captain.'" He included some emojis as well as "#holidaymode activated." He tagged the photo at Hampstead Heath.
Arnas Fedaravicius, who plays Sihtric in the series, commented, "Is that you or your brother?"
Finan in 'The Last Kingdom'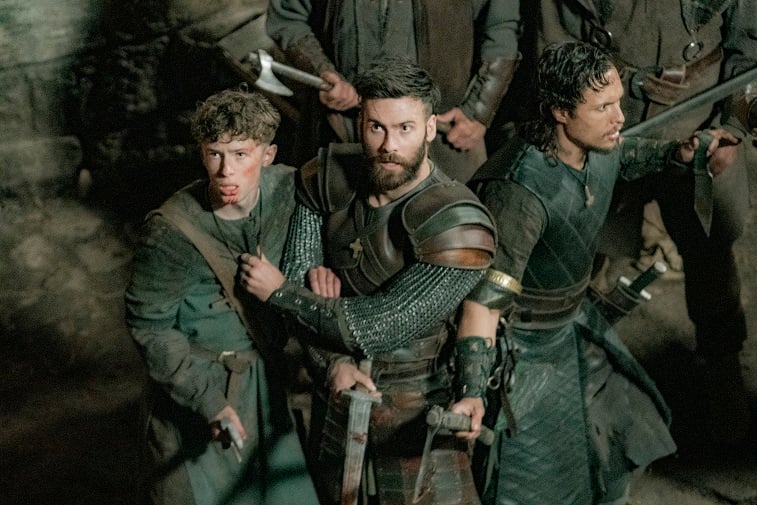 RELATED: 'The Last Kingdom': The Best Fan Predictions for Season 5
Finan is a warrior that is originally from Ireland. He's a good friend to the main character, Uhtred, and he's constantly by his side serving him. They were slaves when they first crossed paths, but they are eventually freed. They've been through so much together over the years, and their friendship has grown stronger through it all over the course of the series, and it's been a joy for fans to witness.
Mark Rowley is now beard-free, and fans might need to do a double take to recognize him.