'The Last Kingdom': Get an Official Look at Haesten in Season 5
Season 5 of The Last Kingdom will unfortunately be its last. It's a sad turn of events, but at least there is one more season to go before it's all really over. The official social media accounts of the series have been sharing official looks at some of the characters ahead of the new season. Even Haesten (Jeppe Beck Laursen) has been shared, and fans received a glimpse of him in the new season.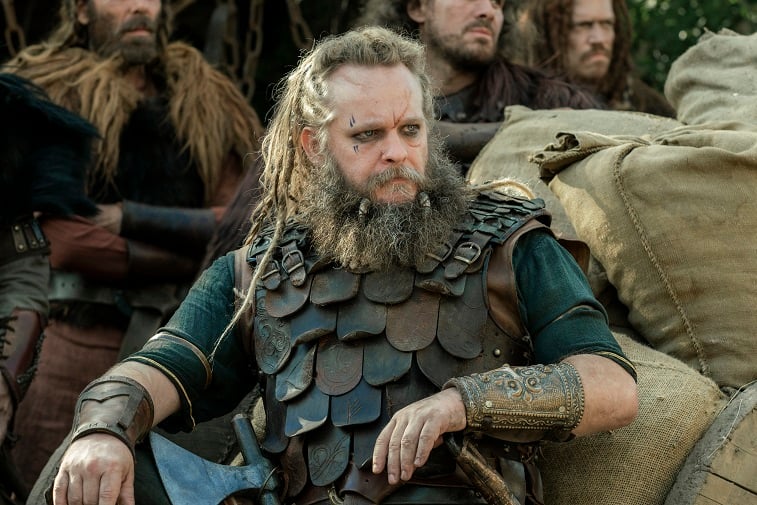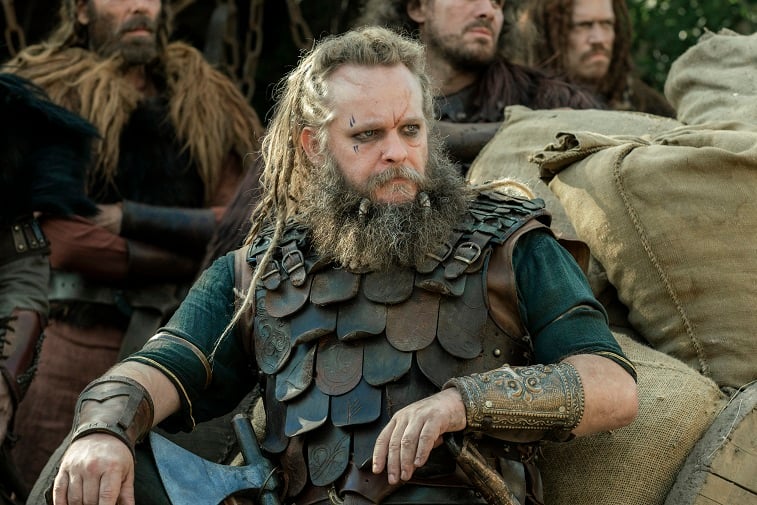 Haesten in 'The Last Kingdom'
Haesten is a Dane who plays both sides when it suits him. He causes all sorts of trouble over the years. He even takes and abducts Lady Aelswith (Eliza Butterworth) along with King Edward's (Timothy Innes) son, Aethelstan, and Uhtred's (Alexander Dreymon) daughter, Stiorra (Ruby Hartley). They are then held captive by the Danes and Sigtryggr (Eysteinn Sigurðarson) in season 4. Haesten even tries to have Uhtred and his men killed, but that of course doesn't play out how he expected.
See an official look at Haesten in season 5 of 'The Last Kingdom'
On August 18, 2021, the official social media accounts shared a look at Haesten in season 5. The image features the name of the series in the upper left corner. In the middle is a look at Haesten, and fans will notice that his hair is different. He still has his tattoo near his eye, but his hair is now shaved at the sides. He has some hair in the middle, which is up and out of his face. He still has a beard, and he looks off while wearing furs and dark-colored clothing.
Below is a quote from Haesten. "'I spy on everyone…' – Haesten."
The post is captioned on Instagram: "Who else is watching? #thelastkingdom #tlk5." Over 40,000 people liked the post, and over 600 commented on it.
Get an official look at Uhtred
The first character shared ahead of the new season was the main character, Uhtred. On June 16, fans were able to see Uhtred, including on Instagram. The name of the show is at the top right of the photo. Uhtred can be seen in the middle, complete with his sword on his back. He looks serious as he looks off. His hair, which is short on the sides and shaved and also longer on the top, is up. It looks like he has a braid in it, and his hair seems a lot longer than the last time we saw him in season 4. He also has on a long-sleeved shirt with warrior attire on.
At the bottom of the image, a quote from Uhtred can be seen. "'If I die, I will haunt you to the end of your days…' -Uhtred," it says. 
The post is captioned, "It's time to look ahead… The journey continues but who will join the quest and who will fall? #thelastkingdom #TLK5." Over 71,000 people liked the post, and over 1,100 commented on it.
It's always great to get these official looks at our favorite characters ahead of the new season. We'll have to see what else is shared before season 5 of The Last Kingdom premieres.