'The Last Kingdom': Get an Official Look at Lord Aethelhelm in Season 5
Fans of 'The Last Kingdom' were recently treated to an official look at Lord Aethelhelm in season 5.
The hit series The Last Kingdom has officially finished filming in Hungary for the final season. It's an exciting prospect for fans who can't wait to see the upcoming season. However, it's a hard pill to swallow, because it means we're one step closer to the series really being over.
Recently, the official social media accounts have shared official looks at some of the characters in season 5, including Uhtred (Alexander Dreymon) and his daughter, Stiorra (Ruby Hartley). Fans were just treated to a look at Lord Aethelhelm (Adrian Schiller) as well.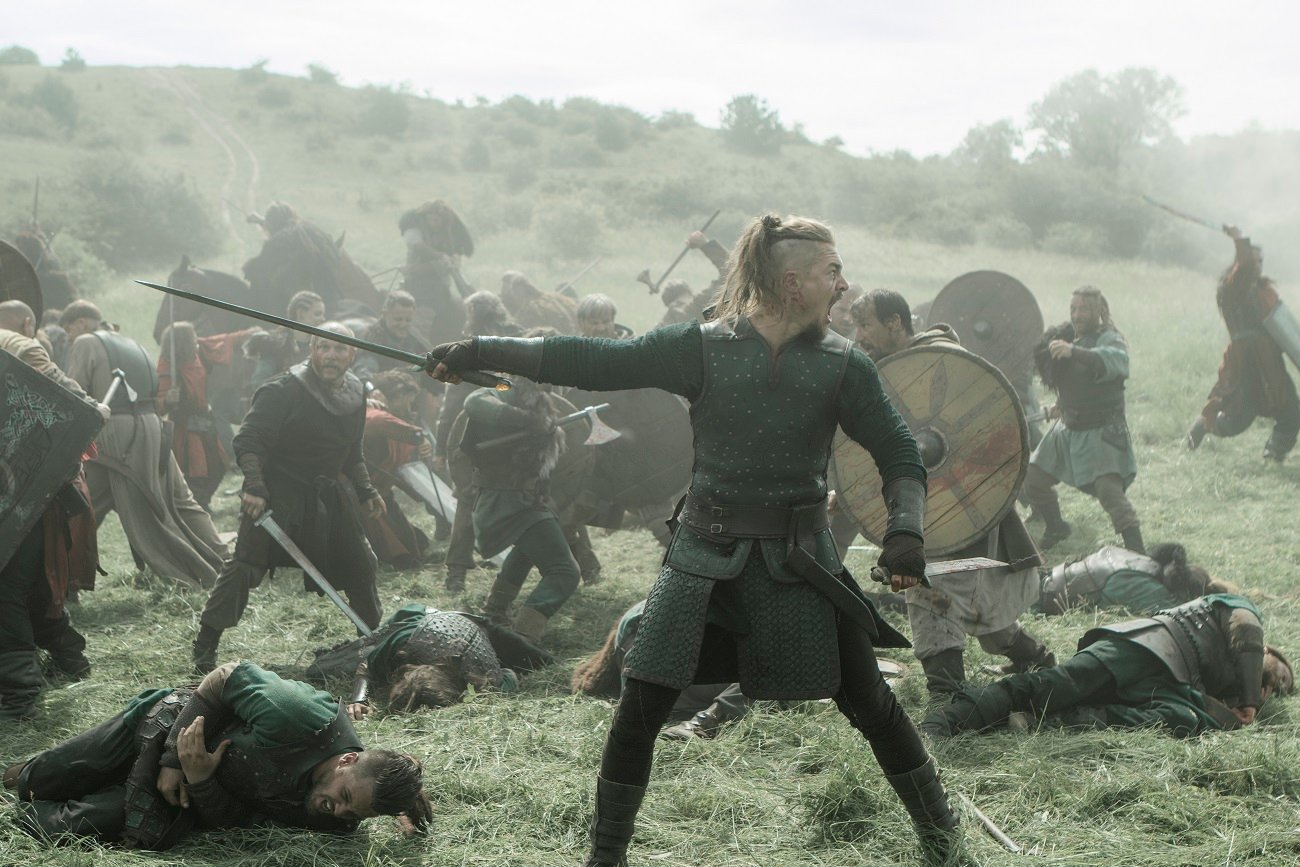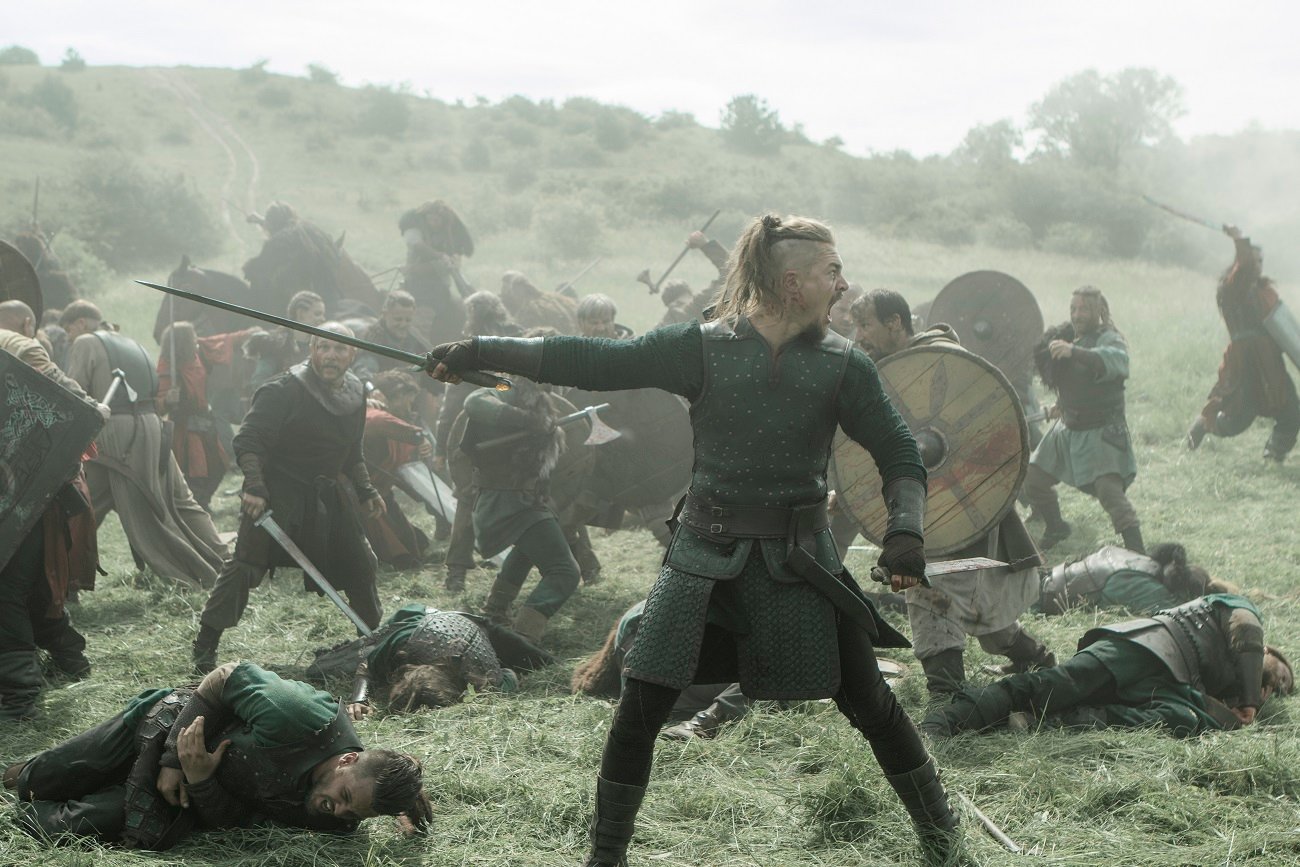 'The Last Kingdom' season 5 has finished filming
On June 22, 2021, viewers learned that filming in Hungary for season 5 has concluded. Director Jon East, who has directed episodes in previous seasons and who will direct in season 5, shared the news via social media, including Instagram. In the post, a clapperboard can be seen in someone's hand. The clapperboard has the name of the series on it as well as the date June 21, 2021. Jon East's name is also on it as the director.
East captioned the post revealing the news: "It's most definitely a wrap!!! As of last night, TLK5 is in the (digital) can. Phew! That last block – eps 9&10 – was an absolute monster, a BEAST, which eclipsed in complexity and scale anything else that I've directed on this amazing show since I first helmed episodes back in 2016. If nothing else, I can at least reveal that the show's last season is going out in truly EPIC style! Big thanks here to the remarkable team that worked with tireless devotion to make it so, you are all stars! Respect."
The official social media accounts for the series also shared the news via East's posts as well.
Aethelhelm in 'The Last Kingdom'
Aethelhelm is the scheming father of King Edward's (Timothy Innes) wife, Aelflaed (Amelia Clarkson). He has a lot of influence in Wessex and over Edward, and he isn't afraid to do the unthinkable to achieve his endgame. He manipulates a horrible situation when he is held captive by the Danes and Sigtryggr (Eysteinn Sigurðarson) along with his daughter, Edward's mother, Lady Aelswith (Eliza Butterworth), Edward's two sons, and Stiorra. He poisons the water, making Aelswith extremely sick. She falls at the end of season 4 after they are freed, and her fate is unclear going into season 5. But it's obvious Aethelhelm is capable of anything to achieve what he desires, and it's pretty terrifying.
Get an official look at Lord Aethelhelm in 'The Last Kingdom' season 5
On July 5, 2021, the official social media channels, including Instagram, shared an official look at Aethelhelm in the upcoming season. In the image shared, the name of the series can be seen in the upper left corner. Aethelhelm is in the middle wearing expensive looking dark-colored robes with a fine clasp. He has a beard, and his mouth is slightly open. It's unclear where he is based on the shot. At the bottom of the image is a quote: "'I have learned things in my life that you do not know.' – Aethelhelm."
The post is captioned: "Everyone has secrets… #thelastkingdom #tlk5." Over 15,000 people liked the post, and over 100 people commented on it.
We'll have to see what else is shared before season 5 of The Last Kingdom is released.