'The Last Kingdom': Ruby Hartley (Stiorra) Just Wished 1 Cast Member a 'Happy Birthday'
The hit series The Last Kingdom has officially finished filming in Hungary. Season 5 will be the final season, which is still a hard thing for fans to come to terms with. However, there is still one more season to go before it's all really over.
Ruby Hartley, who plays Stiorra, recently wished one cast member a "happy birthday" accompanied by a picture of them. We have all the details fans will want to know about it.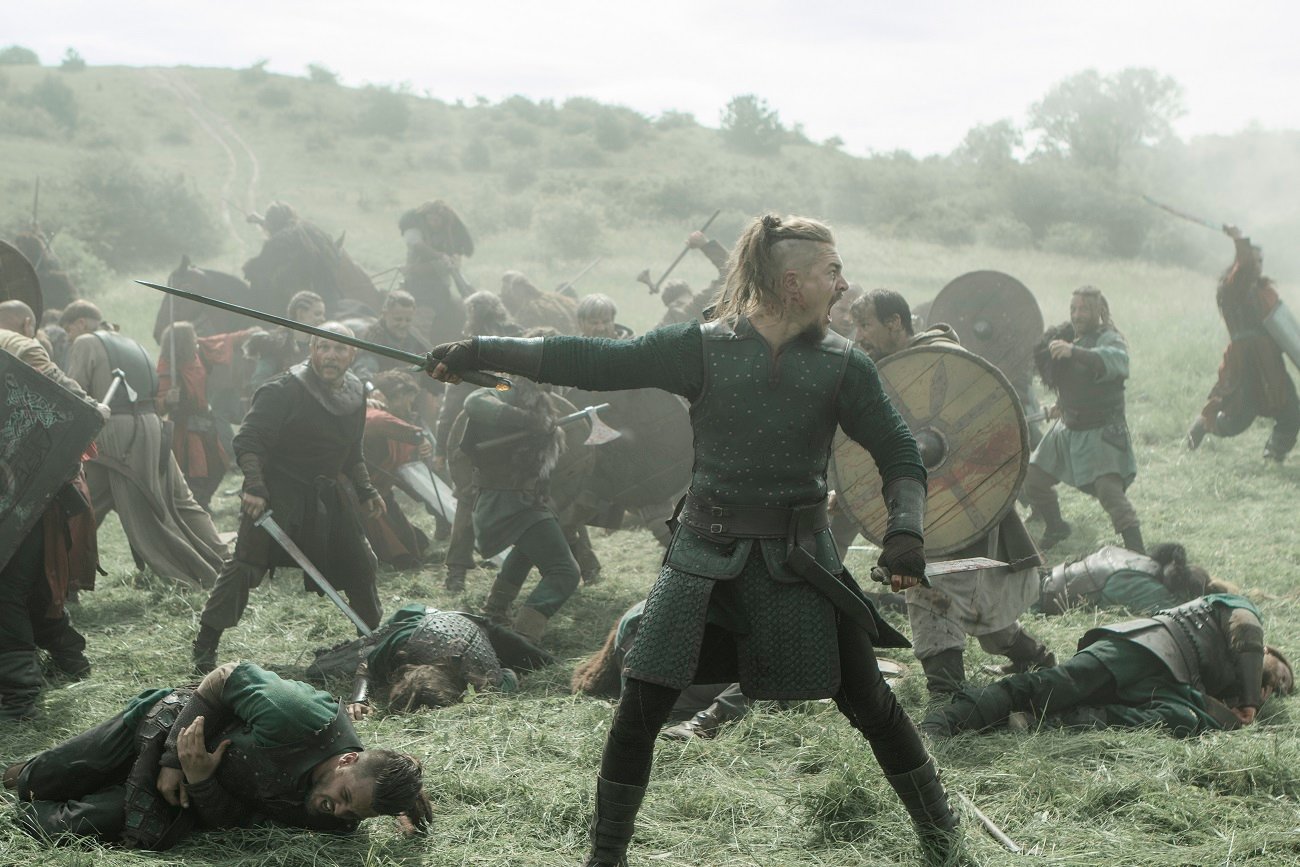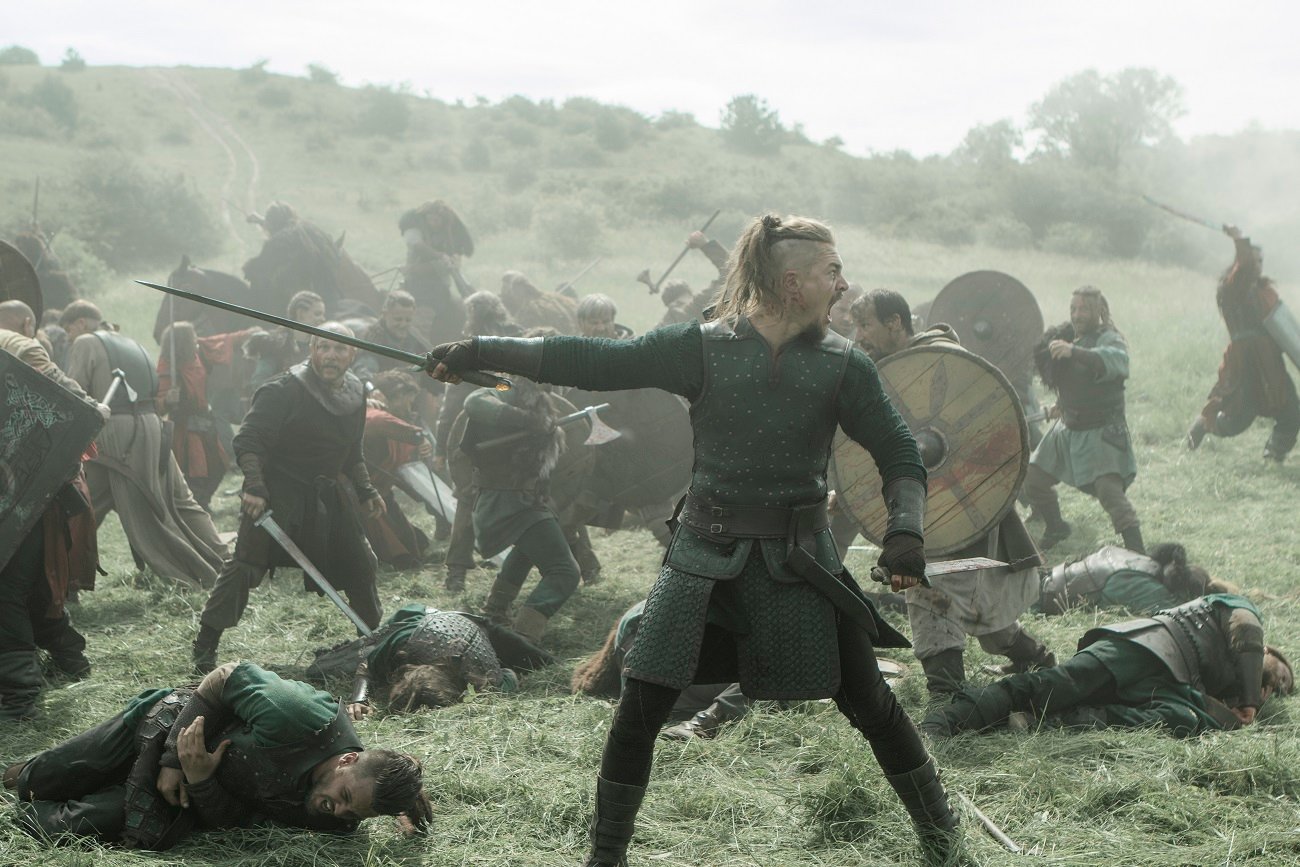 Stiorra and Father Pyrlig in 'The Last Kingdom'
Stiorra is the daughter of the main character, Uhtred (Alexander Dreymon), and his late wife, Lady Gisela (Peri Baumeister). She goes with Sigtryggr (Eysteinn Sigurðarson), a Dane who took Winchester, as one of the conditions for him leaving Winchester. At first a hostage, she goes willingly to Daneland with him. We'll have to see what season 5 holds for Stiorra now.
Father Pyrlig (Cavan Clerkin) is a priest in the series who was once a warrior. He is loyal to Wessex, and to both King Alfred (David Dawson) in his time and to Alfred's son, King Edward (Timothy Innes). He's a fan favorite character that fans have come to appreciate.
Ruby Hartley (Stiorra) just wished Cavan Clerkin (Father Pyrlig) a 'happy birthday'
Cavan Clerkin, who plays Father Pyrlig, just celebrated his birthday on July 12. Ruby Hartley shared an image of Clerkin dressed as Father Pyrlig on the day. Clerkin wears his usual Pyrlig robes as he sits in the doorway of his trailer with his arms resting on his legs. He has items in his hands, possibly including a cell phone, and on the trailer is a partial shot of his name. Hartley tagged Clerkin's account in the post, and she captioned the post with a happy birthday shoutout.
RELATED: 'The Last Kingdom': The Best Fan Predictions for Season 5
"Happy birthday to the coolest and funniest friend a person could ask for," Hartley wrote.
Eliza Butterworth, who plays Lady Aelswith, commented, "♥️♥️♥️."
Emily Cox, who plays Brida, also commented with, "❤️."
Amelia Clarkson, who plays Aelflaed, said, "Happy birthday bing bada big boy!!!" tagging Clerkin's account.
Eliza Butterworth (Lady Aelswith) wished Cavan Clerkin a 'happy birthday' as well
On the same day, Eliza Butterworth shared a sentiment for the occasion on her Instagram Story. She shared an image of Clerkin wearing a helmet with his mouth slightly open. He wears a blue shirt and straps as he has his phone out. He's clearly in the city, and people can be seen in the background out of focus.
Butterworth wrote, "Happy birthday to this magnificent man right here!" She tagged his account and added balloons and a cake emoji as well as a cartoon decoration.
It's always nice to see sweet sentiments like the ones shared by Ruby Hartley and Eliza Butterworth for Cavan Clerkin's birthday. It will be great seeing them again in season 5 of The Last Kingdom. Who knows what the future holds for them? Hopefully, we'll get answers when season 5 of the series finally premieres.