'The Last Kingdom' Season 4: Arnas Fedaravicius (Sihtric) Introduces Fans to Stefanie Martini (Eadith) in a Hilarious Way
Fans of The Last Kingdom can't wait for season 4 to get here in just a few weeks. With a new season comes new faces. Arnas Fedaravicius (Sihtric) recently posted a hilarious video introducing his fans to a new member of the series. Read on to learn more.
Season 4 of 'The Last Kingdom' premieres this month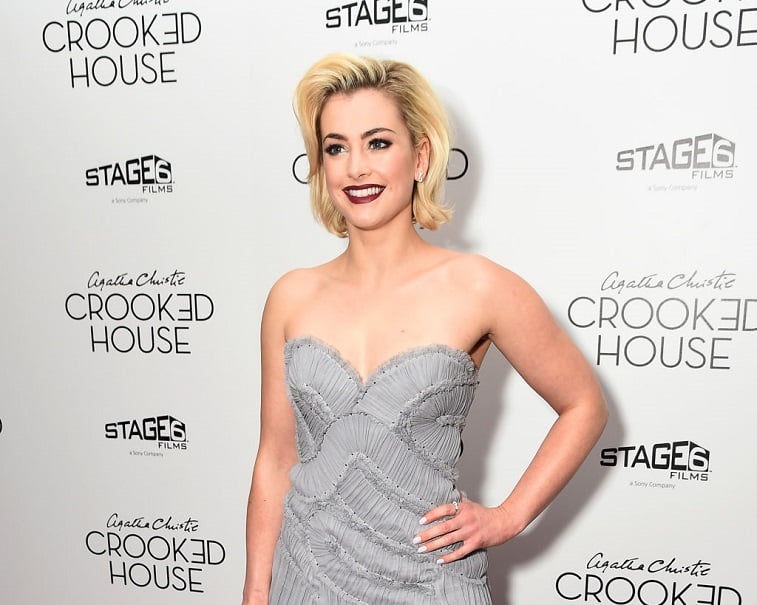 The wait is almost over for season 4. It arrives on Netflix on Sunday, April 26. The news came via the official social media accounts for the series. Fans can't wait to see Uhtred (Alexander Dreymon) and all their other favorite characters again.
New characters are coming to season 4
Fans that follow The Last Kingdom's social media accounts are already ahead of the game. All-new and fresh faces were recently introduced, including Stefanie Martini, who will be playing Eadith in the upcoming season. Her brother, Eardwulf, who is played by Jamie Blackley, will be Aethelred's (Toby Regbo) right-hand man. There are more new characters coming as well and they were announced in the same post.
Sihtric introduces fans to Eadith in a hilarious way
Fedaravicius, who plays Sihtric, recently posted a video where he's playing some tunes alongside Eadith (Martini) and Finan, played by Mark Rowley. They are all making music together while dressed in costume. Finan is banging on a barrel as a drum and Eadith is doing the same on a smaller barrel. Sihtric appears to be playing something like a flute. Eadith is humming along to the beat and the music doesn't sound bad actually. Right at the end we hear Sihtric say, "Flute solo," before the video cuts off.
Fedaravicius captioned the post with: "And that's how we met @stefaniemartini. Welcome to the family. @thelastkingdom." He also used a variety of hashtags in a separate comment: "#bts #thelastkingdom #the #band #that #made #the #show."
Stefanie Martini commented on the post
Martini took the time to comment on the post as well. "I love this so much xxxxxx," she wrote in the comments. Numerous fans commented to let everyone know how they felt about the new tunes. People seem to really enjoy the music.
Fans react to the post
Fans really seem to appreciate the new sound coming from some of their favorite characters on the show. One fan wanted to hear more of the flute solo before it cut out.
"There is no way that I'm the only one who was disappointed when the flute solo cut out," an Instagram user said.
Another fan can't wait for season 4 to arrive. "Hope to see you guys real soon," the user wrote.
Others just wanted to have fun with it. "Getting jiggy in the burg. Bebbanburg," wrote one fan.
"This is awesome. Love to see you all having fun together," another fan said about the fun the actors were having.
Fans can't wait for season 4 of The Last Kingdom to drop on Netflix.