'The Last Kingdom' Season 4: Fans Predict What Might Happen in the Upcoming Season
Fans have been trying to predict the outcome of season 4 of The Last Kingdom since season 3 was first released. The series follows Uhtred (Alexander Dreymon) as he navigates the world of the Danes and Saxons. Read on to learn what fans think might happen in the upcoming season.
Season 4 of 'The Last Kingdom' has a release date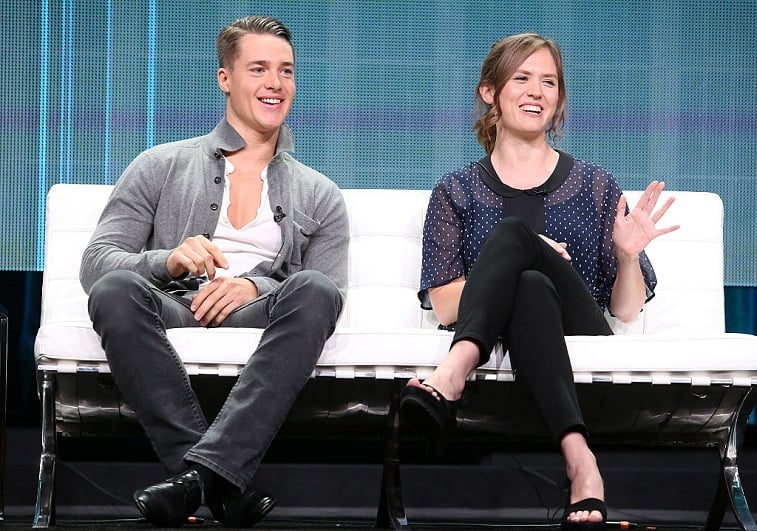 A premiere date has been announced for season 4. It will return on Sunday, April 26, and fans are more than ready. The official account for the series shared the news on Twitter: "Shield walls at the ready, Arselings! Prepare for battle as Season 4 of The Last Kingdom comes to NETFLIX on Sunday 26th April #TheLastKingdom #Season4."
Fans predict what could happen in season 4
Fans have a lot of predictions about all sorts of things in the upcoming season. A number of viewers would like to see Uhtred and Aethelflaed (Millie Brady) really get together in season 4. There's also a lot of fans who predict division between King Edward (Timothy Innes) and his mother, Lady Aelswith (Eliza Butterworth).
"I see the union of Aethelflaed and Uhtred, and subsequent division between Edward and Aelswith when she inevitably tries to get Uhtred re-banished," a fan predicted on Reddit.
Others certainly seem to agree. "Yup Uhtred and Aethelflaed will definitely be together, they kind of laid the foundation for that in season 3," another user said. "I think the major antagonist of season 4 will be Aelswith, but how she will interact with the new Saxon king Edward will be interesting."
What will Brida do?
One fan thinks Brida (Emily Cox) will end up killing Cnut (Magnus Bruun) which will lead to all sorts of problems for her. "I feel like Brida will tire of and kill Cnut and then find herself on the outs with the Dane army. I don't think she's nearly over Ragnar and will be a self-destructive mess."
On the other hand, a fan also thinks Brida will kill Cnut, but take control of the Dane army instead. Of course, she'll march to war against Edward and Uhtred will have his loyalties tested.
"I predict Brida kills Cnut, assumes control over a Dane army, and marches against Edward and Aethelfaed. Uhtred will be torn between supporting Alfred's children and Brida. Ultimately I think he chooses the Saxons," a Reddit user predicted.
What will happen to Father Beocca?
Now that Beocca's (Ian Hart) wife is dead, he could choose to either leave the church and travel with Uhtred, or he could join Edward's new court as his personal priest. Things could go either way and fans are understandably divided.
"My guess is Beocca travels with Uhtred, with Thyra killed, this frees up Beocca to join Uhtred on the road," another fan said.
A fan would love to see Beocca as Edward's priest at court. "Something I'd love to see, but I doubt will actually come true is that I hope Edward adopts father Beocca as his priest," a Reddit user said. "Father Beocca did so much good for Alfred, and was just an iconic and lovable character throughout the series, and having him lose his role following Alfred's death would be a big shame."
Fans are more than ready for season 4 of The Last Kingdom. We'll have to wait for it to premiere to determine if any of these predictions are correct.