'The Last Kingdom' Season 4: Fans React to a New Behind-The-Scenes Photo of Uhtred
Fans of The Last Kingdom are eager to see the return of season 4 after what seems like the world's longest hiatus. Luckily, we now have a premiere date. The official social media accounts have also been sharing behind-the-scenes images as well. Read on to learn more and see the newest photo of Uhtred (Alexander Dreymon) in season 4.
'The Last Kingdom' season 4 has a premiere date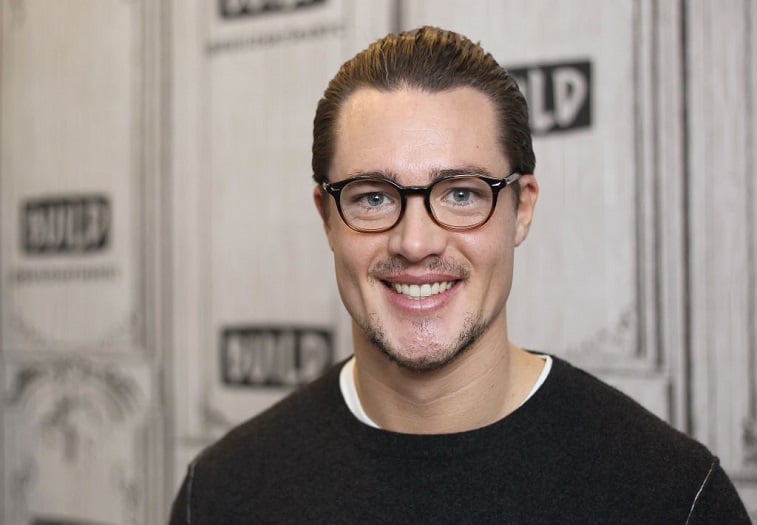 Fans now have a date within reach for the newest season of The Last Kingdom. The popular Netflix series will return with a new season on Sunday, April 26.
The series shared the news on Twitter with: "Shield walls at the ready, Arselings! Prepare for battle as Season 4 of The Last Kingdom comes to NETFLIX on Sunday 26th April #TheLastKingdom #Season4."
There's a new behind-the-scenes photo of Uhtred
In the newest behind-the-scenes photo, Uhtred is getting a touch-up done. He's hardened from battle with what appears to be blood on his face and neck. Someone is touching up the blood on his chin and cheek area in the photo.
"Preparing for battle…scenes. How are you preparing for Season 4? #TheLastKingdom," the post is captioned.
Fans react to the new image of Uhtred
Fans are more than ready for a new season of their favorite show. Many fans commented on the post on Instagram asking for the season to be released a little sooner. Numerous people are stuck in isolation practicing social distancing right now because of the coronavirus (COVID-19).
"Can you just bring the release date forward? We are all stuck in our homes and can't wait," an Instagram user asked.
Fans are having a hard time waiting since this season has taken so long to be released. "I can't wait!!!! I miss my Uhtred," a fan said.
People really seem to need The Last Kingdom in their lives right now. "Staring at a wall wondering if destiny really is all," said someone else.
One fan is having a hard time remembering what happened in the last season. "Trying to remember what happened last season since y'all been gone for so long," said an Instagram user.
Fans can't wait for season 4
Another fan plans to sign up for Netflix again just to watch the new season. "Yes! I will sign up for Netflix again just for this," they admitted.
Others called for a trailer since the new season is almost here anyway. "Waiting for a trailer," someone said.
A fan of the show says it will help them deal with this isolation situation. "This show will help me get through this quarantine. Thanks for your work," the fan wrote.
Someone else is already thinking about season 5. "I am just thinking if you are making season 5 already," an Instagram user commented.
Another fan says they will need a babysitter to get through the season. "I need to schedule a babysitter so I can binge-watch and do nothing else," the user wrote.
Fans can't wait to see season 4 of The Last Kingdom when it premieres.