'The Last Kingdom' Season 4: Fans React to a New Photo of Aldhelm
The new season of 'The Last Kingdom' will be here before fans know it, and social media is full of teases of what's to come.
The new season of The Last Kingdom will be here before fans know it, and social media is full of teases of what's to come. A recent photo shows Aldhelm, played by James Northcote looking fierce. Read on to learn what fans are saying about the new photo.
When does season 4 of 'The Last Kingdom' premiere?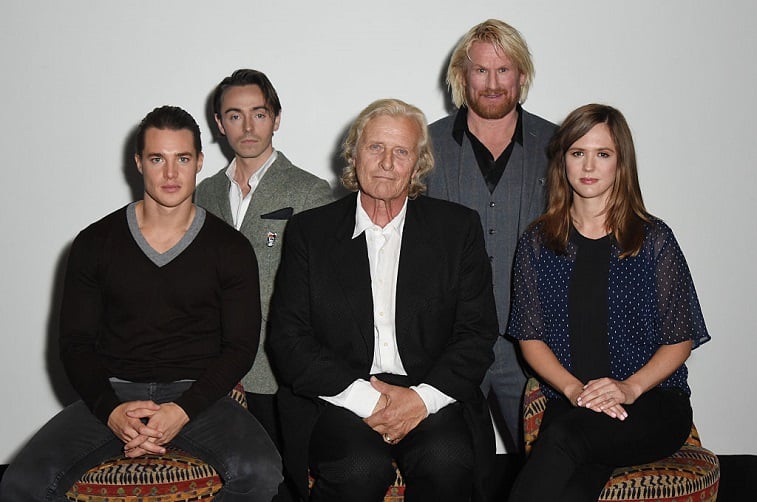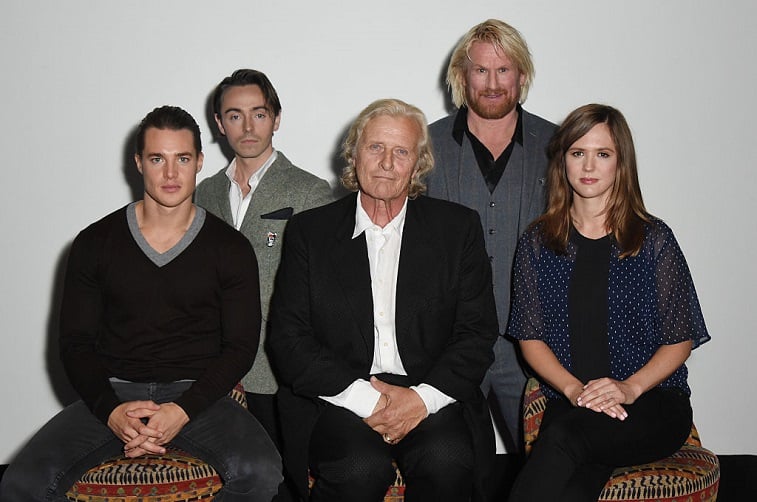 There is now an official release date for season 4. Fans can start bingeing the latest season on Sunday, April 26. Viewers are eager with anticipation to see the fresh new season.
The official account for the series shared the news on Twitter: "Shield walls at the ready, Arselings! Prepare for battle as Season 4 of The Last Kingdom comes to NETFLIX on Sunday 26th April #TheLastKingdom #Season4."
Who is Aldhelm?
Aldhelm was Aethelred of Mercia's (Toby Regbo) trusty adviser and loyal friend, until recently that is. In season 3, he switches sides to help out Aethelred's wife, Aethelflaed (Millie Brady), who is known as the Lady of Mercia.
There's a new photo of Aldhelm
The official Instagram account shared a new image of Aldhelm (Northcote) posing. It looks quite sunny and he's struggling to look clearly at the camera. He's looking ready for anything and fans are understandably excited about this all-new image. It's unclear what's going on around him though.
"High in the Hungarian hills, where much of #thelastkingdom is filmed, @northcotej takes a moment in the aftermath of the battlefield," the post is captioned.
Fans react to the new image of Aldhelm
A number of fans reacted to the all-new image of Aldhelm. A few fans asked about the show possibly being released early. They are also eager for a trailer for season 4.
Some fans decided to have fun with Aldhelm's unique hair. "That is quite the expression. Almost as though he's miffed at his hair being a bit out of place," an Instagram user commented.
Another fan thinks the Lady of Mercia must have the right touch. "Looks like the Lady of Mercia has healing hands lol," they commented.
One fan thinks Aldhelm should be the king. "He should be the king of Mercia," a fan wrote.
Someone else says they'd like Aldhelm more if he directly supported Uhtred (Alexander Dreymon). "I do like your character but I would like you even more if you supported Uhtred," they said.
Not everyone considers Aldhelm their favorite character. "Not one of my fav characters but the actor is good 👏," a fan wrote.
One fan appreciates the actor and what he brings to the show. "Great actor plays the part well," said a fan.
Another fan likes Aldhelm and thinks he's alright when all is said and done. "I actually like this guy, he came through as a good person," another fan wrote in the comments.
Fans of The Last Kingdom can't wait for season 4 to be released. We'll keep you updated on the latest images ahead of the premiere.