'The Last Kingdom' Season 4: Fans React to an Unexpected Death
Season 4 of The Last Kingdom just gave fans the first terrible death of the season. People are still dealing with the unthinkable. Read on to learn what happened and who you won't be seeing any more on the series. There are spoilers ahead.
Spoilers Ahead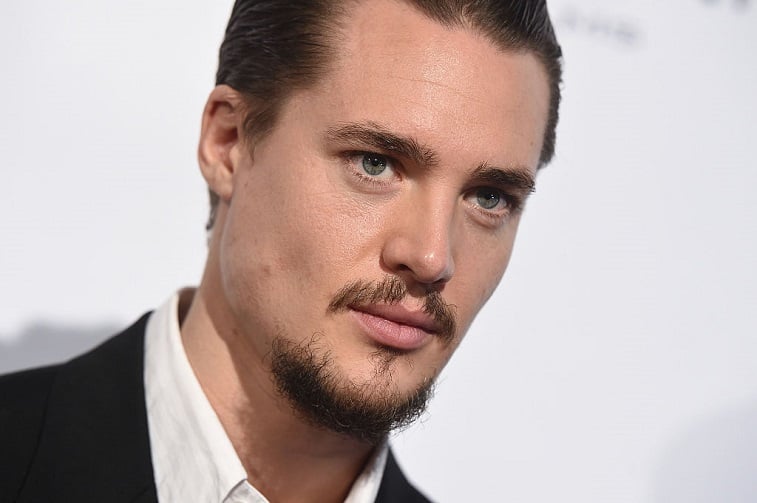 Uhtred tries to take back Bebbanburg
As loyal fans already know, Uhtred (Alexander Dreymon) has been trying to take back his home of Bebbanburg since he was just a child. He finally had an opportunity, and he seized it. After learning that his Uncle Aelfric (Joseph Millson) has lost a lot of men, Uhtred decides to go for it and take Bebbanburg. Unfortunately, he didn't plan for his cousin, Wihtgar (Ossian Perret) to still be alive and return home at the same time. Wihtgar garrisons Bebbanburg with his men, and when Uhtred comes to take what's rightfully his, it doesn't go as planned.
Uhtred manages to get inside. However, Wihtgar outmaneuvers him and kills his own father. He takes Bebbanburg for himself and robs Uhtred of his chance for revenge on his uncle. But sadly, that isn't even the worst of it.
Uhtred loses someone close to him
Father Beocca (Ian Hart) chooses to go off with Uhtred to help him reclaim Bebbanburg. He should have stayed away though because he loses his life in the turmoil. He tries to calm things down by deescalating the situation. He tells Wihtgar that he was his father's priest and that they should make peace between cousins. But it doesn't help.
Wihtgar says Uhtred will watch his son's death first before his own. Everyone drops their swords to try and stop Wihtgar, but it doesn't work. Beocca is then hit and killed by an arrow meant for Uhtred's son after moving in the way when Wihtgar pulled the trigger, saving Young Uhtred (Finn Elliot). Uhtred fights his way out completely devastated from the loss, as are numerous fans.
Fans react to Beocca's unexpected death
Fans are understandably broken after watching Beocca's death on-screen. It wasn't something most of us wanted to ever think was coming, although some fans say they saw it coming from episode 1 of season 4.
"I spoiled myself on Beocca's death so I was expecting it to happen there but the scene where he [Uhtred] buries the cross and the conversation with Finan still broke me," a Reddit user said. "All along S3 as we were losing characters along the way I kept saying 'at least Beocca is still around.' Ian Hart will be missed."
One fan thought it was nice having Beocca in Bebbanburg, until the unthinkable happened. "Five minutes before that I was saying to myself how nice it was to see Beocca back in Bebbanburg," a Reddit user said. "An hour ago I had tears of joy seeing Beocca arrive and join Uhtred. My life has no meaning 😭😭😭."
A fan of the series thinks it was fitting that Beocca died where things all began. "As painful as it was, it was quite fitting of Beocca to die where he began. At Bebbanburg," a fan explained.
Another fan says they could tell things were building to this. "I could really just feel this coming from the first moment Beocca appeared on-screen in the first episode," they explained.
People are sad about Beocca's loss and what it will mean for Uhtred going forward. "I guess it was too much to ask for Uhtred and Beocca to live out their days happily ever after at Bebbanburg," a fan deduced.
Fans are still trying to deal with the fact that Father Beocca is no longer with us on The Last Kingdom.