'The Last Kingdom': Season 5 Will Sadly Be the Series' Last Season
Over a year since season 4 of The Last Kingdom premiered on Netflix, the series is back in production. However, season 5 will be the last season of the series in a sad turn of events. Views will get to see Uhtred (Alexander Dreymon), once just a Saxon boy brought up as a Dane, in one final season. We have all the details you'll want to know.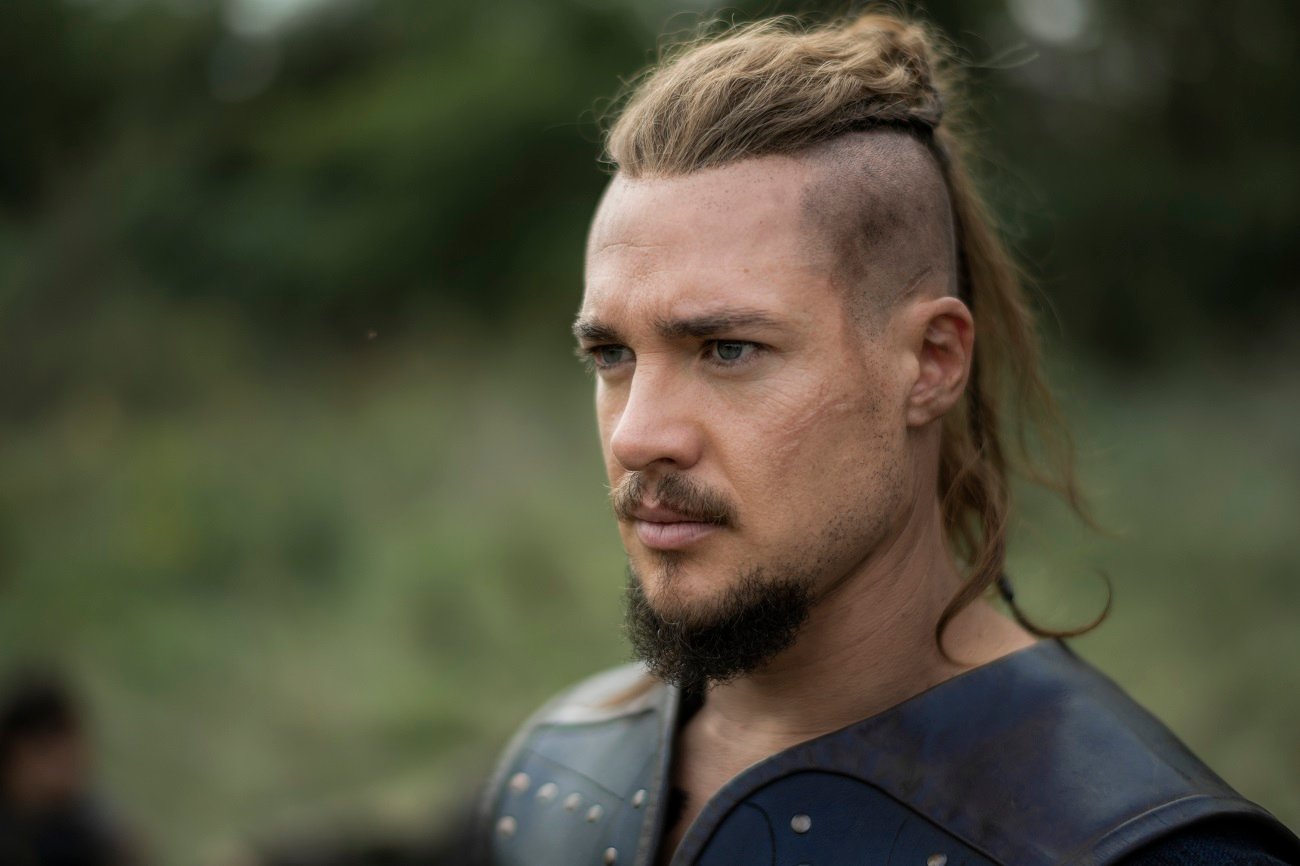 'The Last Kingdom' season 5 
Fans of The Last Kingdom have been waiting a long time for the series to start production again, and the time has finally come. The series, based on Bernard Cornwell's beloved novel series The Saxon Stories, will return, although we don't have a premiere date just yet. Season 5 will follow the next novels in the series, nine and 10, which are titled, "Warriors of the Storm" and "The Flame Bearer," according to Radio Times. It will be 10 episodes in length, and fans could see it later on this year or in the beginning of 2022.
'The Last Kingdom' season 5 is in production
The first step is production, which is currently happening in Hungary according to a new video that was released on the official social media channels on April 30, 2021. Alexander Dreymon, who plays Uhtred, the main character, is featured in the new video in appropriate attire with cuts on his head as he officially reveals that production is underway.
"As you may have guessed, we're shooting season 5 of The Last Kingdom," Dreymon says. "Considering the circumstances, we're incredibly fortunate to be in production at the moment. Everyone is doing their part, it's going very well so far, and we hope to be able to bring something really special. I wanted to say thank you for all your continued support because we wouldn't be here without you. And we're all sending you lots of love." 
A number of our favorites will return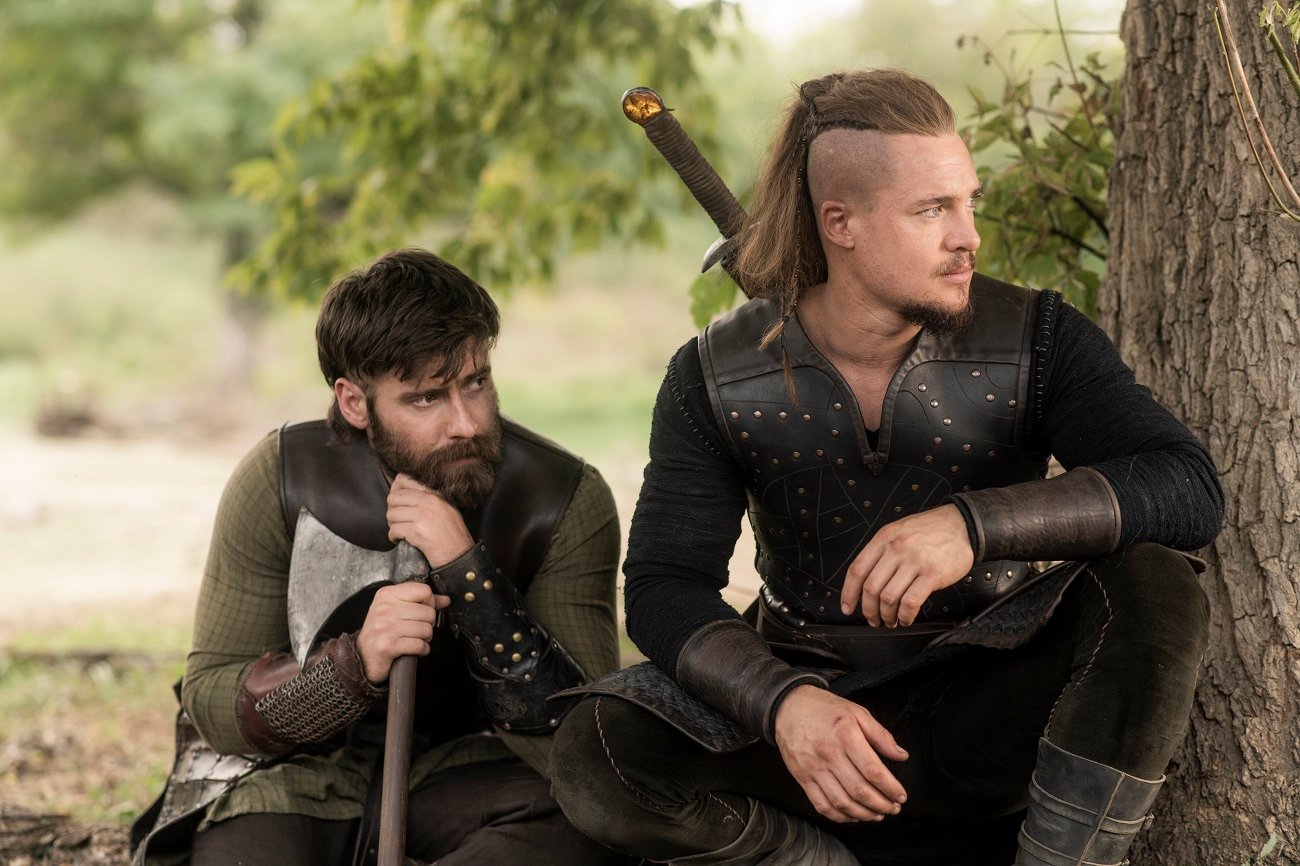 In the video, we get to see a number of fan favorites who will obviously be returning for season 5. Mark Rowley, who plays Finan, can be seen as he wears a mask and his usual warrior attire.
Jeppe Beck Laursen, who plays Haesten, says, "Yesss!" while wearing a mask as well.
Eliza Butterworth, who plays Lady Aelswith, will be back as well, despite her life being up in the air at the end of season 4. She wears a crown with a mask and cloak as she looks at the camera and then walks away.
Many other cast members can be seen in their usual attire. Arnas Fedaravicius, who plays Sihtric, is in the video as well as Millie Brady, who plays Aethelflaed, and James Northcote, who plays Aldhelm as they hold up a hand each. Emily Cox, who plays Brida, wears a mask outside as she blows kisses. Eadith, played by Stefanie Martini, can also be seen wearing a face shield. Even Ruby Hartley, who plays Stiorra, will be back according to the video as she holds up a hand.
Season 5 will sadly be the series' last season
On the same day the video announcement was released, news broke ahead of it that season 5 will be the bitter end of the series. Deadline announced the news of the conclusion of the series with season 5, verifying the news with Netflix and Carnival Films.
The executive producer of the series, Nigel Marchant, said [via Variety], "We are really proud of The Last Kingdom, which continues to entertain audiences all over the world. We had such a tremendous response to the last season, so are thrilled to be bringing it back for a fifth and final season on Netflix. With such a loyal fanbase, we're excited to give viewers a chance to follow Uhtred on the next stage of his epic quest, where not everyone survives."
Dreymon, who will direct an episode in season 5, said, "I love this job. Playing Uhtred for 5 seasons has been a wonderful journey. And I'm truly grateful to have been given the opportunity to direct. In doing so, I came to fully appreciate the spectacular talent and skill of our cast and crew even more. I can't wait to share it with our fans, without whom none of this would be possible."
It's sad to see the end of a series with so much more potential. At least fans can see one final season before it's all really over.