'The Last Kingdom' Star Alexander Dreymon's Martial Arts Training Is 'Like a Long, Sweaty Meditation'
Alexander Dreymon has had to improvise when it comes to learning martial arts for his role on 'The Last Kingdom.'
Working as the lead in The Last Kingdom takes a lot of work for the British historical fiction series' star, Alexander Dreymon. It takes a lot of practice and training to be prepared for all the fighting he must do in order for his character, Uhtred, to reclaim his kingdom. Here's how he does it.
'The Last Kingdom' shows the birth of a mighty kingdom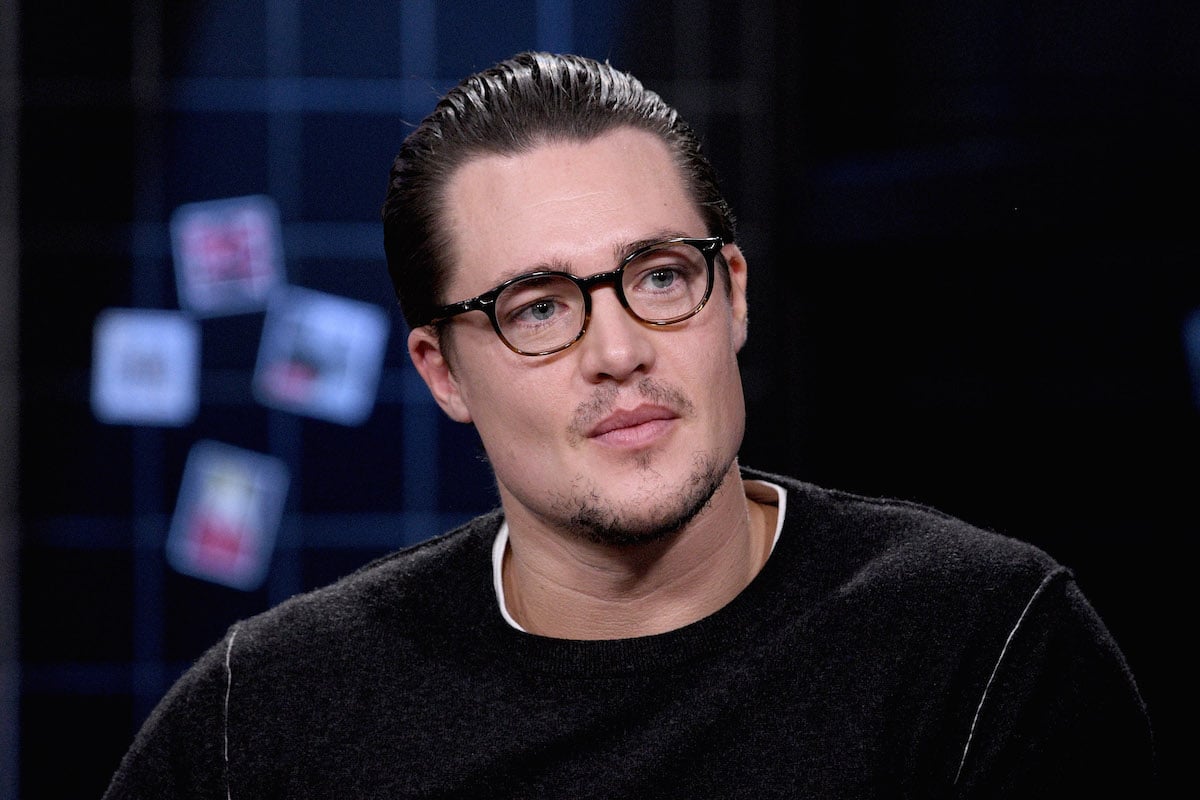 According to IMDb, The Last Kingdom starts in the year 872. What is now England is composed of many separate kingdoms that have fallen to the invading Danes or Vikings. The kingdom of Wessex stands alone with King Alfred at the helm.
Wessex is the last kingdom uncaptured by the Vikings. It is during these turbulent times that you meet Uhtred. He is the son of a Saxon nobleman but is captured by the Danes and raised as one of their own.
Uhtred is forced to choose between the land of his birth and the people who raised him. His loyalties are constantly challenged on both sides. Where does he belong? This is the story The Last Kindom tells as Uhtred must tread a dangerous path between both kingdoms as he plays out his part in birthing a whole new nation. 
Alexander Dreymon prepares to play Uhtred with Jiu-Jitsu
Being the star of The Last Kingdom, Dreymon is used to being right in the middle of all the action. Being that the series is set back during 9th century AD England there is a lot of conflicts as Dreymon's character, Uhtred, seeks to reclaim his birthright. There are a lot of battles and hand-to-hand conflicts. 
Since Dreymon is so busy on set and because he already gets a workout just by filming his scenes, he doesn't spend much time in the gym. He does have some basic equipment at home, however. With some creativity, he can make it work. Dreymon also told Men's Journal that he is a big fan of Brazilian Jiu-Jitsu for his workouts and conditioning. About Jiu-Jitsu, he said, "I love the strategic side and the fact that when you're rolling there's no way you can think about anything else, you have to be in the moment. It's like a long, sweaty meditation."
Jiu-Jitsu is different than other well-known martial arts disciplines. Gracie Castle Hill explains Brazilian Jiu-Jitsu by saying, "BJJ is often referred to as ground fighting, as the majority of techniques you'll learn are employed on the ground. But there's a more fundamental difference between Jiu-Jitsu, Karate, Taekwando, Kung-Fu and similar martial arts. That is, Jiu-Jitsu is grappling while the other arts are striking."
Basically, Jiu-Jitsu seeks to subdue the opponent through submission attacks, position holds, or wrestling-style takedowns. Sparring begins early in training and allows for very practical instruction without actually hurting your opponent. 
A film will follow 'The Last Kingdom' 
The Last Kingdom premiered in 2015 on the BBC 2 and then moved over to Netflix in 2018. The most recent fifth season premiered on March 5, 2022. Hardcore fans are dying to know if there will be more of their favorite show. According to National World, a season six will not take place. 
While the end of The Last Kingdom after season five may be a sad reality, the good news is that there will be a final film instead of another season. This film, called Seven Kings Must Die, is a "standalone epilogue" to the show. While The Last Kingdom was loosely based on the Bernard Cornwell series by the name The Saxon Series.
Seven Kings Must Die will be based on the final three books in the series that fans have not seen yet. Filming began in January 2022 and wrapped in March 2022. The film is currently in post-production and a release date is not yet known.