'The Last Kingdom': The 1 Moment That Defines the Relationship Between Uhtred and Alfred
In The Last Kingdom, Uhtred (Alexander Dreymon) and Alfred, King of Wessex (David Dawson), have more than a complicated relationship. Over the years, it becomes heated between the two at times and they struggle to understand each other. However, one defining moment solidifies the relationship as critical to the survival of Wessex. Read on to find out more. There are spoilers ahead for season 3 of The Last Kingdom.
Uhtred speaks with Alfred the Great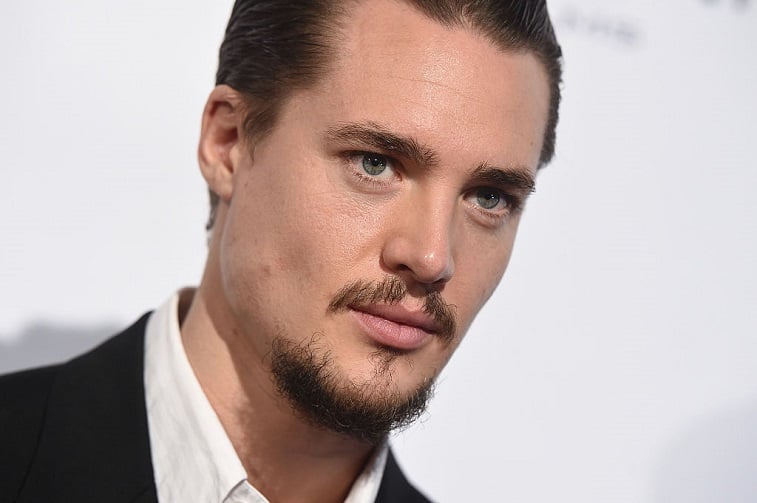 In season 3, episode 9, Alfred is extremely sick and almost on his deathbed. Somehow, he stays alive to see his son Edward (Timothy Innes) marry. During the wedding feast, Uhtred, who is considered an outlaw at this time, goes to speak with Alfred one final time.
While waiting for Alfred to arrive from the wedding feast, Uhtred admires pages on the table. "It is a chronicle. The pages. It is a chronicle of Wessex," Alfred says as he appears in the shadows. "It will include my life as King from the moment of my brother's death until now. Songs of a kind. None of which will mention Uhtred of Bebbanburg."
"Men will remember what I have done," Uhtred tells the King.
"But your men will die, as we all must," Alfred replies. "These pages will remain. The act of committing ink to parchment gives a deed permanence."
"If it is not burnt," Uhtred hotly replies.
'They will know nothing of the Lord Uhtred'
"If it is preserved, yes," Alfred says. "And in 100 years from now, learned people will read or recite what is written and Alfred will appear. They will know nothing of the Lord Uhtred, nor of your loyalty, advice, bravery, courage, and insolence."
Alfred asks Uhtred why he is there and what he wants to say to him while he is still around to hear it. Alfred is looking more and more sickly and he's inches from the grave.
"If I were to say one thing it's that I could never have killed you when I held the knife to your throat," Uhtred tells him. "I could never have taken your life. I would have beaten you gladly, but I would never be the man who killed Alfred, King of Saxons."
Alfred pardons Uhtred
Uhtred also says he understands why he isn't included in the pages of history. "It will not be written that Alfred did stand on Uhtred's shoulders. Many times, but I know it to be true," Alfred tells him.
They eventually toast to Edward and his new bride. Alfred then admits he was wrong for what happened between them and he's afraid of Wessex being lost. Alfred again asks Uhtred to watch over Edward, at least until he is crowned King. He gives Uhtred a pardon regardless and takes his hand. "I've made my peace. I've made my request. I do not require an answer," Alfred says.
Once Alfred dies, Uhtred makes the tough decision to stay and help Edward. It's what Alfred wanted and Edward will be better off with Uhtred there to help guide him and protect him in arguably the most dangerous time for Wessex.
The relationship between Alfred and Uhtred was tumultuous at best, but they were bonded from the start. This one moment defines the nature of their friendship.