'The Last Kingdom': The Best Fan Predictions for Season 5
Since the premiere of season 4 of 'The Last Kingdom', fans have been trying to predict what will happen in season 5. It hasn't been announced.
Since the premiere of season 4 of The Last Kingdom, fans have been trying to predict what will happen in season 5. Although it hasn't been announced yet, fans are hopeful that season 5 is on the horizon. Read on to learn about some of the best fan predictions for season 5.
Fans predict what might happen in season 5 of 'The Last Kingdom'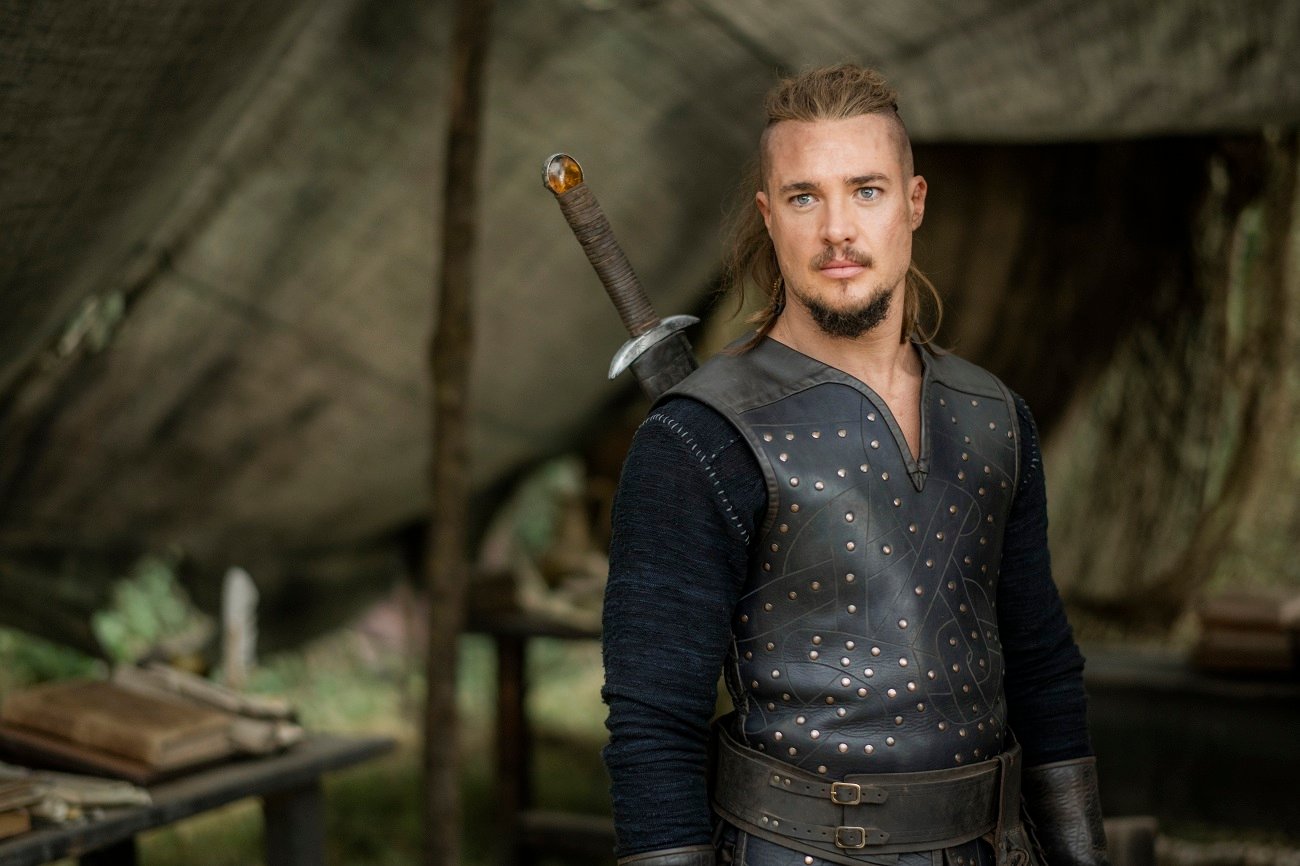 Fans can't help but speculate about the future of the series. A fan asked on Reddit for fan predictions for a new season and fans didn't hold back. One fan thinks Uhtred (Alexander Dreymon) will finally take Bebbanburg back from his cousin. They also predict Edward (Timothy Innes) will die and Aethelstan will take the throne. Uhtred's closest friends could die too, since no one seems to be safe around Uhtred for long.
"Uhtred will get an army and take back Bebbanburg. Edward will die. His son [Aethelstan] will end up taking the throne. Brida will die or do a complete 180 from this last season after having her baby. Either Sihtric or Finan will die. I think Osferth will be the next Beocca, Pyrlig figure," a fan speculated on Reddit.
The conflict between Uhtred and Brida might continue
Another fan predicts that Uhtred might live to regret letting Brida (Emily Cox) go in the finale of season 4. She tries to kill him, but he lets her go anyway since she's heavily pregnant at the time.
"If they don't give Brida a 180 now that she's a mom, she's definitely going to do something f***** up enough to make Uhtred regret letting her go…especially if something happens and her child doesn't survive birth," a fan wrote.
Season 5 could follow the novels
In another thread on Reddit, a fan speculates their predictions based on the novels the series is based on. A fan asked others for their predictions as well. One viewer of the series thinks the show could choose to follow the main story threads.
A fan recognizes that the series has deviated from the books a lot, but some important core threads could play out in season 5. "Predictions are tough since they've changed so much from the books especially season 4 which barely follows anything," a Reddit user said. "We'll probably see the main storylines with Ragnall/Brida, Aethelhelm vs. Uhtred, and Uhtred retaking Bebbanburg."
A new season could follow history when it comes to Aethelflaed
One fan thinks season 5 could cover the period with a more historical view, including Aethelflaed's death and Edward taking Mercia. Although Aethelflaed is always remembered as an accomplished leader, it isn't enough to secure her daughter's rule after her death.
"I think they are definitely going to stick to real history where Aethelflead will run around Mercia knocking heads for a few years and then she dies, a Reddit user said. "Her daughter is supposed to succeed her but Edward usurps and carries her daughter back to Wessex and I guess thus ends independent Mercia. I'm sure they will concoct some good story on how she dies or how Uhtred gets woven into all of this is anybody's guess."
Fans have a number of predictions for season 5 of The Last Kingdom. Hopefully fans will get some answers with a new season.