'The Last Kingdom': The Major Questions That Need to Be Answered in Season 5
Fans can't wait for season 5 of 'The Last Kingdom'. Although it hasn't been confirmed, there have been some hints that it could be coming.
Fans can't wait for season 5 of The Last Kingdom. Although a renewal hasn't been announced, there have been some hints that it could be coming. After an explosive season 4, there are a lot of questions looming over everyone's heads. Read on to learn the major questions that need to be answered in season 5.
Where is Uhtred's missing son?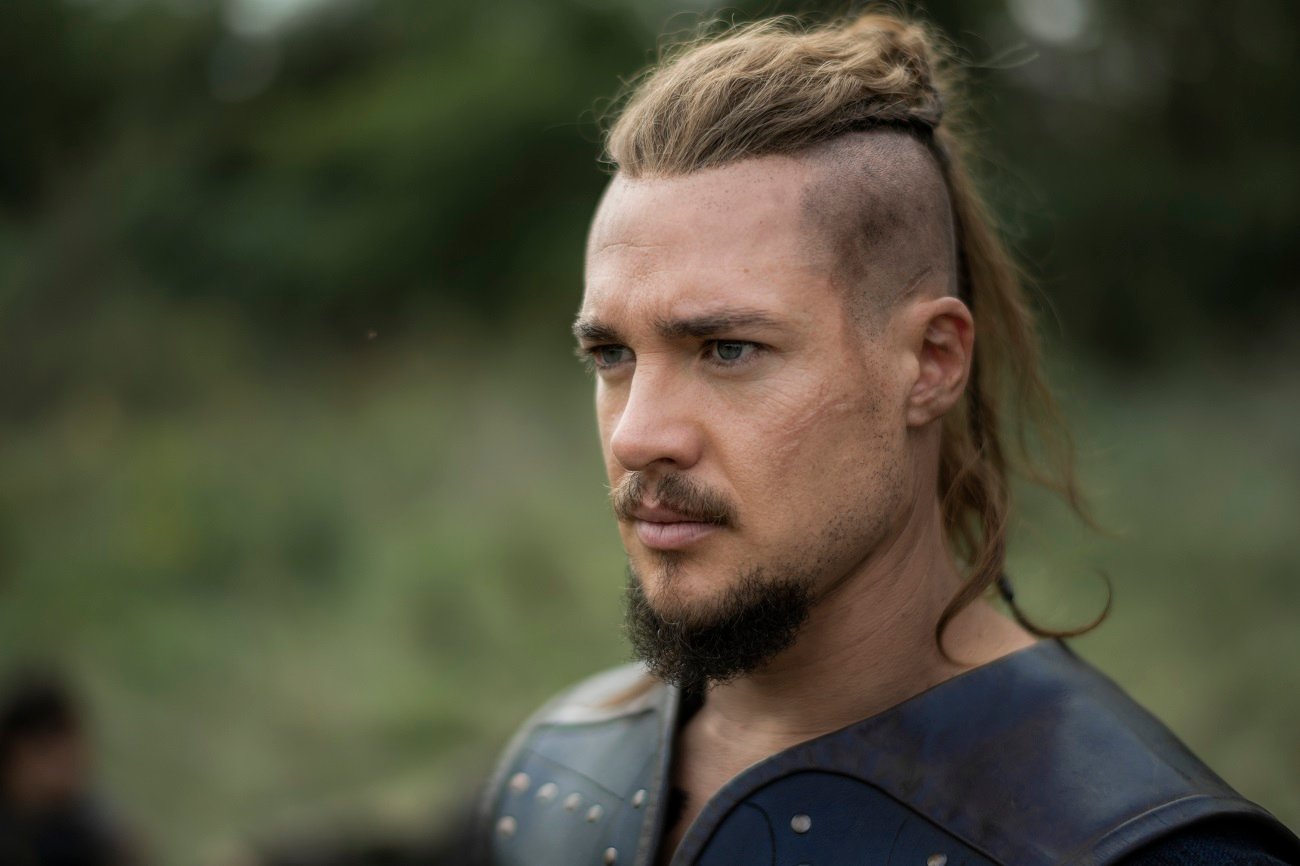 In season 3, Uhtred's (Alexander Dreymon) wife, Gisela (Peri Baumeister) gives him three children before dying giving birth to their last one, a son. However, the missing child wasn't even mentioned in season 4. Fans need to know where Uhtred's son is. What has happened to him?
Fans are introduced to Uhtred's two oldest children, Young Uhtred (Finn Elliot) and Stiorra (Ruby Hartley), who are now teenagers. Hopefully a new season will bring a much-needed answer about the third child's fate.
Will Uhtred ever see his two oldest children again?
In season 4, Young Uhtred goes back to the church to live a quiet life, while Stiorra goes to live with the Danes and Sigtryggr (Eysteinn Sigurðarson). It seems like Uhtred will be lonely without any of his children around him. Will he finally reunite with them in season 5? It would be nice to see them all together again, including Uhtred's youngest son as well.
What happens to Lady Aelswith?
At the end of season 4, Lord Aethelhelm (Adrian Schiller) poisons Lady Aelswith's (Eliza Butterworth) water jug. The last viewers see of her, she falls over to the floor. Her daughter, Lady Aethelflaed (Millie Brady) is there to assist her, but it's unclear if Aelswith makes it out alive. Is it even possible that she could survive a poisoning? Will she live to see her grandson crowned king? Fans want to know what happens to Aelswith.
Could Uhtred and Aethelflaed ever rekindle the flame?
Fans were able to see a different side to Uhtred and Aethelflaed's relationship in season 4. They are lovers, that is until a new ruler of Mercia is needed and Uhtred is chosen. He gives it all up for Aethelflaed though, and she promises to "remain chaste" while leading Mercia. She says goodbye to Uhtred, but is it really the end? Could they somehow make it work?
What will happen with Brida?
The last fans see of Brida (Emily Cox), she is fighting Uhtred in Winchester after she convinces Sigtryggr to take Wessex. When she spots Uhtred, she tries to kill him since he didn't kill her when she last saw him and asked him to. Uhtred spares her life and tells her to have her child. What will happen with Brida and her baby? Will they go off with the Danes to live somewhere else?
Will King Edward ever be able to live up to his father's reputation?
After the death of King Alfred (David Dawson), his son, Edward (Timothy Innes), is chosen as the king of Wessex. Since then, he's been constantly comparing himself to his very famous father. Everyone else is comparing him to Alfred as well, and it's something that weighs heavily on him. Will he ever be able to live up to his father's legacy and reputation? He could turn out to be a great king like his father before him.
These are some of the burning questions we have about The Last Kingdom. Hopefully we'll get some answers with a new season.