'The Last Kingdom': What Do Fans Think of Lady Aelswith in Season 4?
Season 4 of The Last Kingdom shows fans a different side of Lady Aelswith (Eliza Butterworth). Some were shocked when they first saw how Aelswith was being treated after her husband's death. What do fans think of her in the new season? Keep reading to find out.
Lady Aelswith faces different circumstances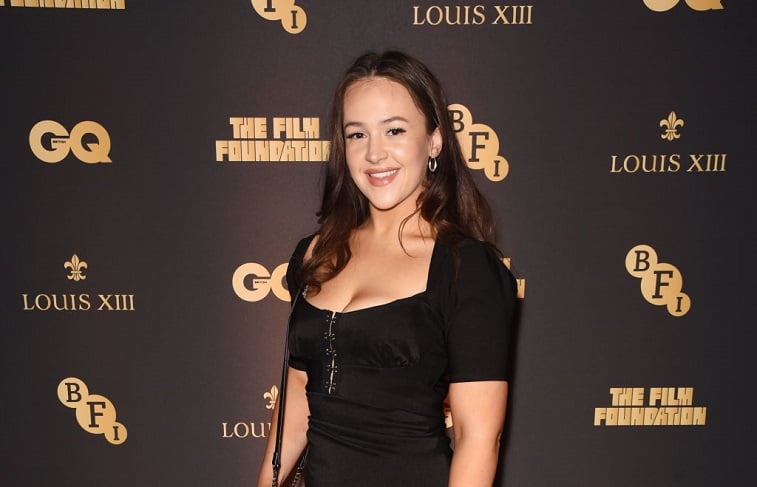 Now that King Alfred (David Dawson) is gone, Aelswith finds herself being treated pretty terribly. Her son, King Edward (Timothy Innes) isn't seeking her advice and seems to be keeping her out of anything to do with politics. However, that doesn't stop Aelswith from doing what she feels is right in the new season.
What do fans think of Aelswith in season 4?
Many fans feel Aelswith "redeemed" herself in season 4. She sees what needs to be done and she does it, no matter what consequences are waiting for her. She knows that it's the right thing to do and what her husband would have wanted. It all comes back to his original dream of a united England.
"Didn't like the character in previous seasons but IMO she has redeemed herself," a Reddit user pointed out. "I felt sorry for her end. When less popular characters who've done bad things develop more goodness in themselves, I just get a soft spot for them. I found myself rooting for her this season."
Aelswith changes over time
Fans seem to agree that Aelswith's change of character makes her even more likable. Even though she was told to stay out of things, who would Aelswith be if she didn't try and help unite England in her own way?
"One of my favorite parts of the season was watching her redeem herself," another Reddit user explained. "I always had this thought in the back of my mind that what she did was with good intentions, and I'm glad I was right. She truly became a legend in my book for trying so hard to uphold Alfred's legacy."
Lady Aelswith is still a 'manipulative mother'
Another fan likes how the development of Aelswith this season didn't seem forced in any way. She's still manipulating people where she can and she can be spiteful at times as well, but she's trying to do the overall right thing for her country.
"I also like the fact that her development did not seem forced, like she's still that manipulative mother who whispers 'look, Uhtred is well-loved by the people' to her son," another fan pointed out.
Other fans seem to agree that Aelswith really changed this season. She's become much more likable, especially with her fate left hanging in the balance. Aethelhelm (Adrian Schiller) found a way to poison her when they were all being held captive by the Danes and it's unclear if she will survive.
"Aelswith's arc surprised me. I'm glad they gave her more to do. She did get crazy screen time though," a fan mentioned.
Fans seem to like Lady Aelswith a lot more in season 4. She's changed and become much more likable now that she realizes the error of her ways. She's going to do whatever she can to uphold her husband's dream of a united land, no matter the cost.