'The Last Kingdom': What Do Fans Think of Ragnar the Younger?
Although the main character of The Last Kingdom is considered Uhtred (Alexander Dreymon), his adoptive brother, Ragnar the Younger (Tobias Santelmann) is loved by fans. His time on the series is briefer than many would have liked, but Ragnar is a critical player in the hit series. Read on to learn what fans have to say about Ragnar.
Ragnar the Younger is the brother of Uhtred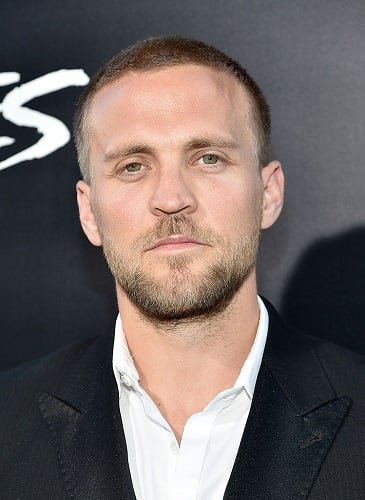 Ragnar's father adopts Uhtred into his home after they take him from his life as a Saxon. Uhtred becomes a Dane and grows up alongside Brida (Emily Cox), Ragnar's family, and even Ragnar himself.
Ragnar eventually finds love with Brida, Uhtred's old flame and best friend since childhood. His life seems to be going places, that is until Aethelwold (Harry McEntire) stabs him while he's sleeping. Aethelwold is manipulated by Cnut (Magnus Bruun) into killing Ragnar before Ragnar can kill him. Brida and Uhtred eventually avenge Ragnar and break a curse allowing his soul to ascend to Valhalla.
What do fans think of Ragnar the Younger?
Ragnar is a fan favorite and it's pretty "unanimous" online that fans wanted to see more of him in the hit series. He was extremely likable and it seemed like he had a promising future ahead of him.
I mean isn't it unanimous?" a Reddit user asked. "Everyone loves Ragnar right? Even Cnut which comes out as jealousy. Strong loyal bonds, fearless fighter, natural-born leader, great personality."
Uhtred and Ragnar had a brotherly relationship
RELATED: 'The Last Kingdom': What Happens Between Uhtred and Aethelwold?
It's obvious that Ragnar shares a deep familial bond with Uhtred. They are brothers even though they aren't necessarily related. They always seem to come through for each other, even when it isn't always so obvious.
"He was an incredible warrior, he was loyal and a brilliant strategist and really cared for Uhtred like a true brother. The show did a great thing with his character," a fan wrote.
One fan admits they actually like Ragnar more than Uhtred himself. Ragnar helps find Uhtred and free him from slavery, which makes their relationship even stronger as time goes on. Ragnar wasn't about to let his brother stay in that situation. He rescues him and it strengthens their bond even further.
"I was a huge fan of Ragnar The Younger! I honestly liked him more than Uhtred. My favorite scene is when he threatens Guthred after rescuing Uhtred from slavery," a fan chimed in.
The death of Ragnar is hard for fans to deal with
In another Reddit discussion, a fan wrote that they had to stop watching the series after the death of Ragnar. It's too much to take and extremely unexpected. He was a likable character and no one wanted to see him lose his life in such a way.
"I just had to stop watching. The ending of episode 3 and the entirety episode 4 have officially broken me. Why Ragnar?" a fan asked on Reddit.
Fans overwhelmingly love Ragnar and they wish he had more time on the screen before being killed off. His special relationship with Uhtred is a really emotional part of the series.
Ragnar the Younger is an integral part of The Last Kingdom. His presence is dearly missed, but at least fans can always go back and rewatch older episodes to relive every moment.