'The Last Kingdom': What Happens When Uhtred Fights for His Life Against a Mortal Enemy?
Season 4 of The Last Kingdom is here and it isn't disappointing fans yet. There's a lot to unpack in this action-packed season, but a main moment is when Uhtred (Alexander Dreymon) faces a mortal enemy. What will he do? Read on to learn more. There are spoilers ahead.
Spoilers Ahead
Uhtred learns the truth from Haesten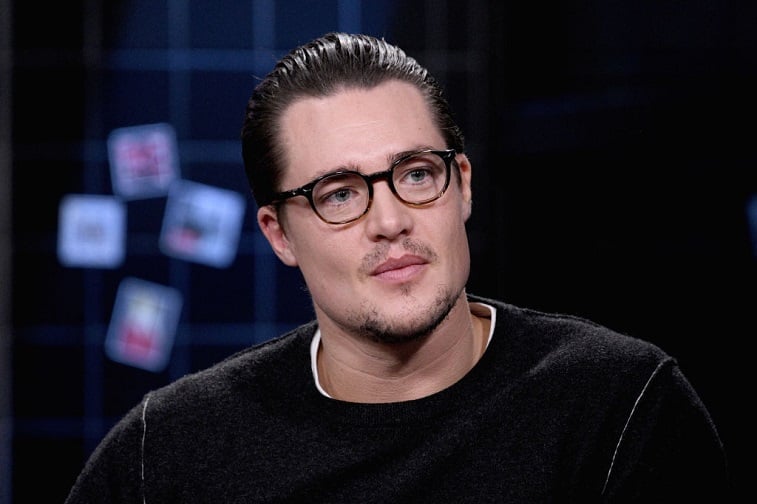 Uhtred tries to take back Bebbanburg, but finds nothing but defeat and loss. When he encounters Haesten (Jeppe Beck Laursen), he learns the truth about Young Ragnar's (Tobias Santelmann) death. It was Cnut (Magnus Bruun) spewing poison into Aethelwold's (Harry McEntire) ears that caused it to happen. Aethelwold may have done the deed, but Cnut urged him into it.
Uhtred learns the truth and decides to take Cnut's boys with him, who Cnut gave over to Haesten to watch over. In another altercation, Danes come looking for the Lady Aethelflaed (Millie Brady), and of course Uhtred has come to her aid, as always. Uhtred pretends to kill the oldest son of Cnut, but uses a boy's dead body that was slaughtered by the Danes instead.
What happens when Uhtred faces Cnut?
When Cnut hears that his boy has been killed, he's more than angry. He springs into action to get revenge on Uhtred. However, he doesn't know that it wasn't really his son who died. Uhtred actually sets both boys free, but Cnut never sees them again.
During the great battle between the Christians and the Danes, Cnut and Uhtred find each other. Cnut insists they fight, and they do just that. Uhtred confronts Cnut about killing Ragnar, something he admits to him. Unfortunately for him, Brida (Emily Cox), runs up and he hears the confession. When Uhtred gets the better of Cnut, Brida stabs Cnut to death. Uhtred tells him as he dies that his boys both live.
Where do things go from here?
You'd think Uhtred and Brida would have things to talk about, but she tries to get away as fast as she can. She ends up being surrounded by the Welsh army that came to Mercia's defense. She begs Uhtred to send her to Valhalla so she can be with Ragnar, but he just stares at her unable to make a move. Brida is taken away as a prisoner.
Uhtred has finally killed Cnut and avenged Ragnar in a way. Although it doesn't bring his brother back, it's satisfying to know that his murderer no longer lives. Uhtred was able to keep Aethelflaed safe and fight in battle as well. Things will never be the same now after the great battle between the Christians and the Danes.
King Edward (Timothy Innes) tells his sister not to come south to Wessex for a while. He's angry she defied his orders to help Mercia. Their own mother helped devise a plan to get the Welsh to help them defeat the Danes, so he's obviously feeling some type of way with his family right now.
Uhtred was finally able to avenge Ragnar's death and secure Aethelflaed's safety. This certainly isn't the last of the drama of the season though.