'The Last Kingdom': Which 1 of Uhtred's Children Is the Most Like Him in Season 4?
Fans of The Last Kingdom get to see a different side to Uhtred (Alexander Dreymon) when he interacts with his two oldest children in season 4. Uhtred has two teenagers on his hands now. They include Young Uhtred (Finn Elliot) and Stiorra (Ruby Hartley). He also has another child that we don't get to see in the all-new season. Which of Uhtred's children is the most like him in season 4? Read on to find out.
Uhtred reunites with his 2 oldest children in season 4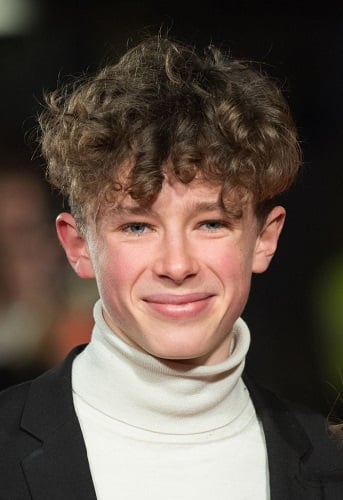 In season 4, Uhtred goes to get his son when they attempt to take back Bebbanburg from his uncle. Things don't go as planned, and Young Uhtred stays on with his father for a while. They eventually cross paths with Stiorra, who seems lively and upbeat. She's looking just like her mother and it's refreshing to see her interactions with her father.
Young Uhtred and his father have a hard time connecting
Young Uhtred was raised in the church, and therefore he is Christian, something Uhtred is not. This puts them in direct conflict on more than one occasion. Young Uhtred doesn't believe his father even wants him around, which obviously isn't the case. Uhtred went out of his way to get his son so he could be a part of taking back Bebbanburg. Even though the plan failed miserably, Uhtred still cares for his son.
Stiorra recognizes her father for who he is
Stiorra's relationship with her father seems to come easier than it does for her brother. She tells him she has spent a lot of time on her own and she has taught herself many skills. She recognizes her father as a great man and she knows that she and Young Uhtred were taken from their father to hurt him at King Alfred's (David Dawson) request. She tells her brother she isn't a Christian like him and she clearly has a love for the Dane life.
Which 1 of Uhtred's children is the most like him in season 4?
In season 3, Uhtred's wife Gisela (Peri Baumeister) had another child, a son, before she died giving birth to him. He wasn't even mentioned in season 4, which was a confusing aspect for many fans. Although it was nice to see Uhtred interacting with his older children, his younger son was thoroughly missed.
When comparing Young Uhtred and Stiorra, it's clear that Stiorra is much more like her father. She seems to enjoy life on the road and hanging out with her father and his gang of friends and warriors much more than Young Uhtred does. She even chooses to go off with the Danes in episode 10, forging her own path just like her father does.
Young Uhtred on the other hand, chooses to go back to his church in the finale. It's unclear if he will see his father again. Although they've grown closer, they are not as alike as fans would hope they would be. At least Stiorra and her father seem to have a strong connection.
It's clear to anyone watching season 4 of The Last Kingdom that Stiorra is closer to her father than her other siblings.