'The Last Kingdom': Who Is Brother Godwin and Why Is He Considered Uhtred's 'Ultimate Troll' by Fans?
In The Last Kingdom, there are a number people who fans might consider a villain. One of those is definitely Brother Godwin (Jon Furlong). He pushed Uhtred (Alexander Dreymon) too far and he had to respond. It left things very sour between Uhtred and King Alfred (David Dawson). Some fans consider Godwin the "ultimate troll." Read on to find out why.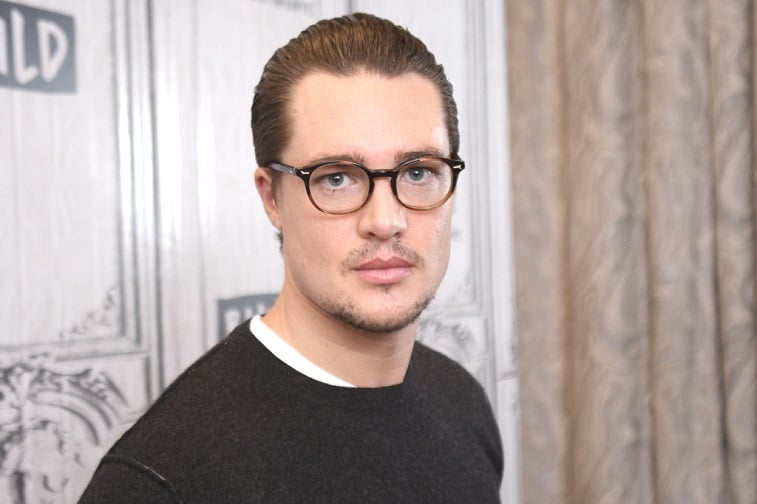 Who is Brother Godwin?
Godwin is a Saxon priest during the time of King Alfred the Great. At a Witan, Uhtred is chastised for exhuming his wife's body from its grave so she can be given a pagan ceremony instead. Uhtred has just lost his wife in childbirth and he's still grieving.
Godwin decides to defend what Uhtred did because Gisela was a pagan and shouldn't have been buried there, according to Godwin. He says she poisoned the ground in the graveyard and calls their children names. He also says Gisela (Peri Baumeister) was lawfully married to Aelfric of Bebbanburg (Joseph Millson). Godwin continues his verbal assault on Uhtred's dead wife until Uhtred has enough and he strikes him in the face and Godwin falls to the ground and dies. After this, Uhtred runs for his life to escape the law.
Fans react to Brother Godwin
A fan recently took to Reddit and placed a picture of Brother Godwin in a post saying: "Brother Godwin, the ultimate troll."
Godwin kept going and picking on Uhtred and his family, so Uhtred reacted by slapping the priest. He didn't know it would kill him, and he was just as shocked as every viewer at home watching when it did. It made Uhtred an outlaw and Alfred takes his children away as punishment.
"He tried a single move and got slapped to death," another Reddit user said.
One fan thinks Godwin deserves what he got. "Well-deserved slap," said a Reddit user.
RELATED: 'The Last Kingdom': Alexander Dreymon Talks About How Uhtred Becomes 'Jaded' Over Time
Why is Godwin considered Uhtred's 'ultimate troll'?
Godwin takes advantage of an already heated situation in exchange for a prostitute. Aethelwold (Harry McEntire) offers Godwin a prostitute if he can convince another bishop to advise the king that Uhtred is not to be trusted. Godwin tries to do this in his own way, but at the loss of his life. Godwin causes unimaginable suffering for Uhtred when he is accidentally killed.
Godwin can be considered the "ultimate troll" for Uhtred because he causes so much turmoil with his death. Uhtred is forced to make a run for it and his children are taken away from him as punishment. Things are never truly the same between Uhtred and Alfred again after things go down.
Arguably no one else has caused such turmoil for Uhtred, save his uncle. Godwin literally pushes Uhtred to kill him, albeit accidentally. Uhtred's world is shattered all over again with the loss of his children after already losing his wife and it leaves him broken for a while.
Uhtred eventually overcomes it all and reunites with his two oldest children in season 4 of The Last Kingdom.