'The Last Kingdom': Why Do Finan and Sihtric 'Never Seem Bothered' About Not Being Properly Rewarded? Fans Weigh In
In 'The Last Kingdom', you can't find more loyal friends than Finan and Sihtric. They are always there by Uhtred's side whenever he needs anything.
In The Last Kingdom, you can't find more loyal friends than Finan (Mark Rowley) and Sihtric (Arnas Fedaravicius). They are always there by Uhtred's (Alexander Dreymon) side whenever he needs anything. If there is a plan in place, they are usually helping to execute it for Uhtred. A fan recently wondered why Finan and Sihtric don't seem bothered about their lack of reward for their loyalty. Read on to learn what other fans have to say.
Uhtred's loyal companions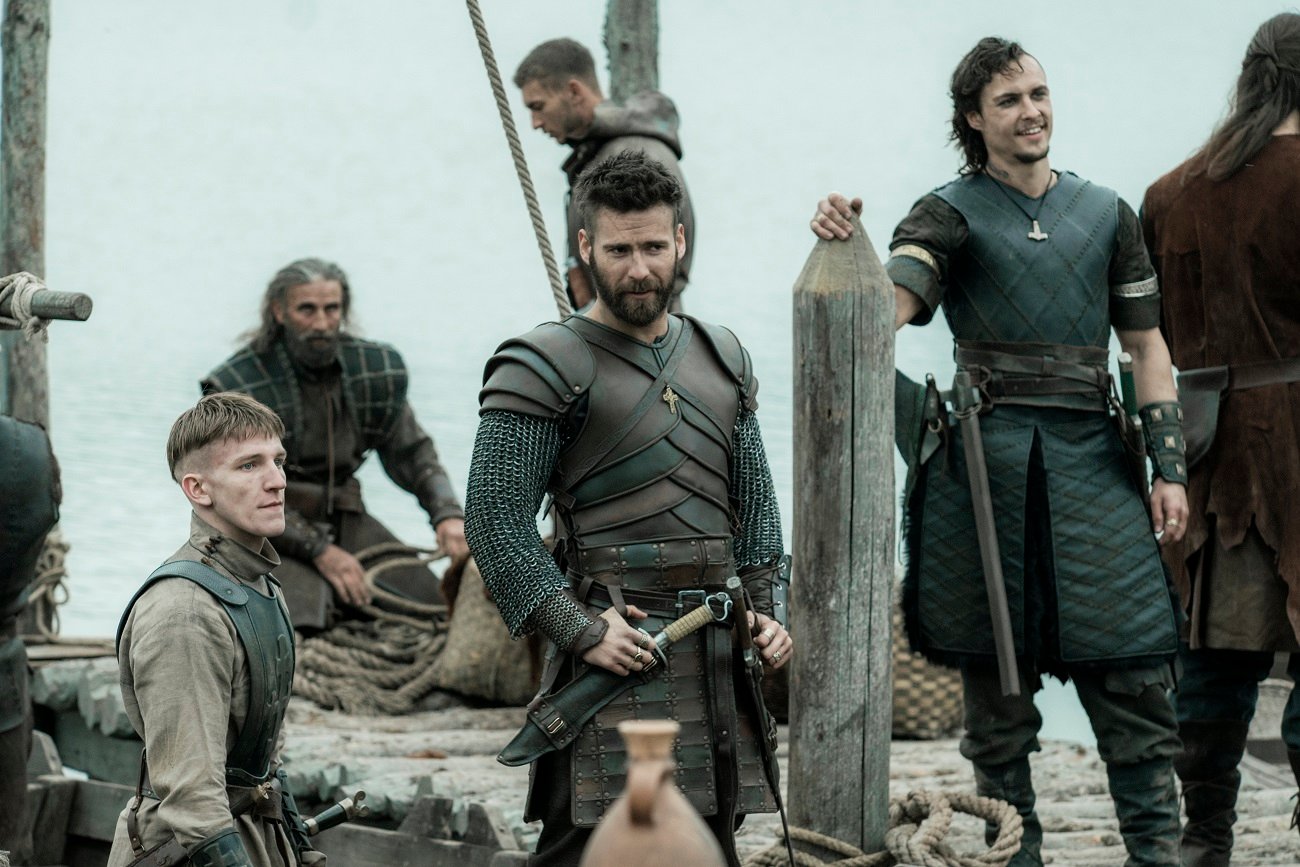 Uhtred has a few loyal companions in the history of the series, but Finan and Sihtric are arguably the most noticed by fans. They always have Uhtred's back and they are fiercely loyal to him. However, they don't seem to get rewarded enough for their efforts and that got one fan thinking recently.
Why do Finan and Sihtric 'never seem bothered' about not being properly rewarded?
A Reddit user recently asked why the two don't seem "bothered" by their lack of reward over the years, but especially in season 4. Uhtred finds himself as the Lord of Mercia, and things are looking up for everyone, that is until Uhtred gives it all up for Aethelflaed (Millie Brady) to rule on her own instead. Finan and Sihtric seemed genuinely excited at the prospect of Uhtred with that much power, but he gives it all up in the end.
"I really love the show but one thing is bothering me. Why do Finan and Sihtric never seem bothered about the lack of reward they receive considering their efforts?" a fan asked on Reddit. "Especially in season 4 when Uhtred gives up his position as Lord of Mercia."
Fans weigh in
Fans didn't hold back their own opinions on the subject and their thoughts are all over the place. One Reddit user thinks Finan and Sihtric are probably paid well, it just isn't shown upfront like that. It makes sense, considering they need money to live just like the rest of us, so they are probably rewarded for their efforts.
"They are warriors, not farming peasants. Giving them land would bind them to a king, and they have eyes and brains so they know how that's worked out for Uhtred," a Reddit user explained. "They crave silver just like all the other warriors, and are probably compensated quite well, even though the show doesn't focus on that probability."
One fan agrees, but also saw how "excited" they were at the prospect of Uhtred becoming Lord of Mercia. That would mean more wealth and status for them as well. "While I do agree, I think their emotions while celebrating Uhtred being named as Lord of Mercia showed they were excited at the prospect of land and more silver," a fan wrote.
Finan and Sihtric earn 'reputation' at Uhtred's side
Another fan thinks they get what they really want as Uhtred's companions, and that's reputation. "He gives the one thing every true warrior desires most, reputation," a fan weighed in.
One fan thinks the real reason they stick with Uhtred is because they are all "misfits" that believe in him wholeheartedly no matter what. "I think it's because really they're all kind of misfits who would otherwise be lost. They believe in him and he gives them something to live for," a fan reasoned.
There are a lot of opinions when it comes to Finan and Sihtric and why they don't seem "bothered" in the slightest about being rewarded for their loyalty. It's probable that they are paid, it just isn't shown on-screen.