'The Last Kingdom': Why the Season 5 Renewal Could Be Coming Soon
Fans of 'The Last Kingdom' have been eagerly waiting since the premiere of season 4 for a renewal of the hit series.
Fans of The Last Kingdom have been eagerly waiting since the premiere of season 4 for a renewal of the hit series. There have been a few hints that season 5 could be coming very soon. Read on to learn more about the future of The Last Kingdom.
Season 4 of 'The Last Kingdom' premiered in April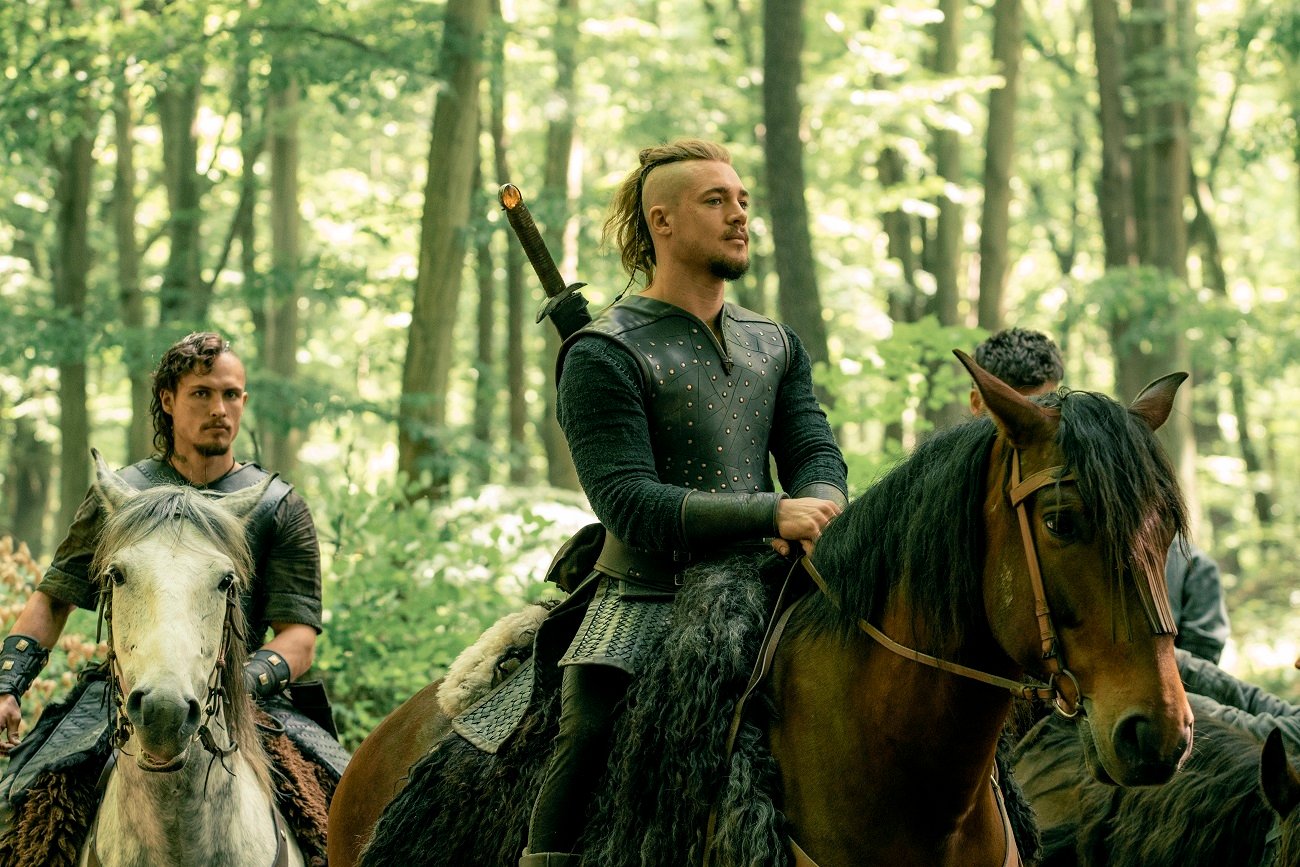 The fourth season premiered about two months ago and fans have been all over social media calling for the show's renewal. The series has a lot of material to draw from since it's based on the series of novels written by Bernard Cornwell.
In season 4, Uhtred (Alexander Dreymon) again finds himself as the mediator between the Danes and the Saxons, like usual. When Brida (Emily Cox) convinces Sigtryggr (Eysteinn Sigurðarson) to capture Winchester, Uhtred has to serve as a go-between with the Danes and Saxons to avoid all-out war.
Has season 5 of 'The Last Kingdom' been confirmed?
Season 5 of the hit series has yet to be officially confirmed, but there have been a few hints dropped of a new season to come in the future. The executive producer of the series, Nigel Marchant participated in a Q&A with RadioTimes.com along with Dreymon and Eliza Butterworth who plays Lady Aelswith. Marchant was asked about a possible new season, to which he replied that they are "hopeful."
"We're very hopeful, we'd love to do a season five," Marchant revealed. "I think all of us want to tell a story and it's always much more satisfying if you can tell a complete story throughout all the various seasons. I think I speak for everyone when I say that we really do love making it."
Why the season 5 renewal could be coming soon
That hasn't been the only talk of a renewal of the series. The showrunner, Stephen Butchard, recently spoke with Winter Is Coming about the show and he was asked how he is spending time in quarantine just like everyone else in the world. He mentions what he's working on a number of projects and he also mentions the possibility of season 5 and that things "will just be a bit slower."
"But we're kind of going, when are we going to be able to make these?" Butchard said. "Similar to series 5 of The Last Kingdom, is that going to be possible, you know, within the next 12 months. It takes so much to do a period drama. When you're traveling from country to country, how do you do that? So we're all having a rethink at the moment in terms of what drama is possible."
The showrunner did mention that "things are still moving forward," so that can be considered good news for eager fans hoping for any sliver of information about season 5. Hopefully this means the series will be renewed very soon.
"Things are still moving forward, the developments, I think it will just be a bit slower…We'll look at what can we do quickly, more quickly. Is it a set based drama or something like that? It's affected everybody. The film and television industries is no different," Butchard said.
It sounds like it's not a matter of if, but when The Last Kingdom will be renewed for a glorious fifth season. The show could be renewed at any time by the sound of things.