'The Last Kingdom': Why This 1 Character's Death Upset Fans so Much
'The Last Kingdom' has seen many characters come and go, but one in particular still has fans reeling from their loss. Who is it that fans miss so much?
The Last Kingdom has seen some characters come and go, but one in particular still has fans reeling from their loss. Read on to learn whose death upset viewers so much. There are spoilers ahead for The Last Kingdom, so read on only if you are caught up.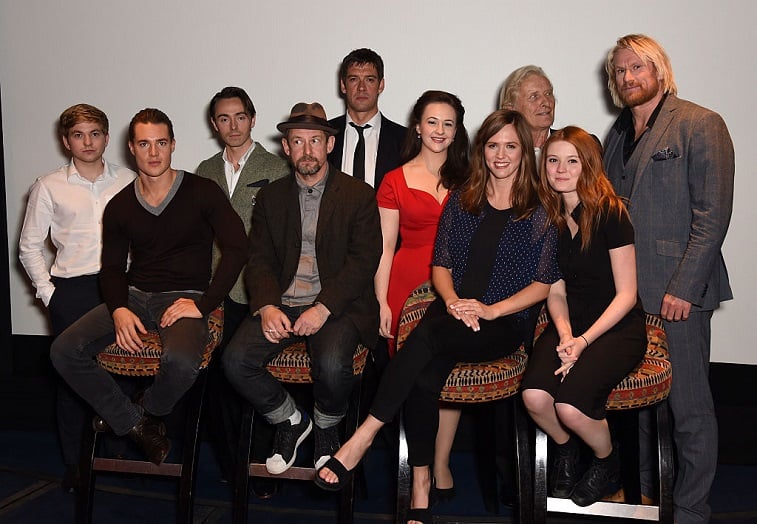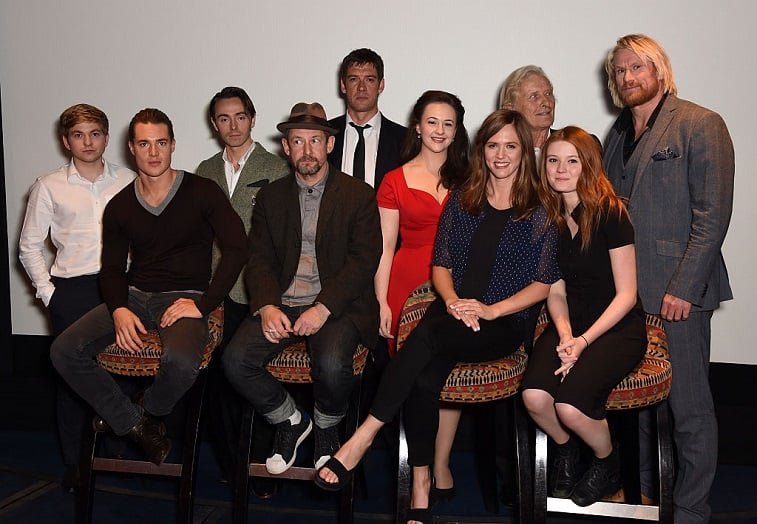 The death of Uhtred's sister
Thyra (Julia Bache-Wiig), who is Father Beocca's (Ian Hart) wife and Uhtred's (Alexander Dreymon) sister, is killed off in season 3. It wasn't a fitting death either considering everything she is forced to endure over the course of the show. Her house is burned around her and she is essentially persecuted for being a Dane. She hides in a hole in the floorboards, but then she is stuck and unable to escape the fire blazing around her. She decides to stab herself instead of dying how most of her family did in a fire in season 1.
Her death gives her husband Beocca an even greater will to take up the sword and fight since the loss hits him so hard. But Thyra's death is gut-wrenching for fans who still can't believe she's gone. Many didn't see the point of her death, even with it giving Beocca the strength to fight. She is kind to everyone and just wants to live her life. She is always persecuted everywhere she goes and it is sad to watch. Thyra deserves peace in life that she only seems to find in death.
Fans are upset by the loss of Thyra
Out of all the people who have been killed off on The Last Kingdom, Thyra's death hits fans where it seriously hurts. "Thyra for sure. That gutted me," a Reddit user admitted. "I kept waiting for someone to rescue her. To think after all she suffered, that she would die in such an agonizing way."
Thyra is 'her own person'
Thyra is a favorite character for some fans who still don't understand why she is killed off. She could have done so much more in the series had she lived. She bringst out the best in those around her and it's sad to see her taken so soon.
"She was my favorite character on the show thanks for killing her in such a dumb way," a user explained. "I kept watching this season and I kept thinking, 'they sure seem to have put Thyra in the corner a lot.' I mean I was actually excited to see where her story would go next. Compared to the rest of the gang she wasn't a warrior or a damsel she was kind of her own person. It was a complete waste of a good character they could have done so much more with."
Some fans understand her death moved things along for Father Beocca
However, some viewers understand that without Thyra's death, Beocca wouldn't be willing to fight the way he does. "Without Thyra's death, Beocca would not have been so motivated and so passionate towards the end which helped ensure Edward's victory," another Reddit user explained.
Some fans understand that her death pushed the story along for Beocca, but it does seem unfair that the women are killed off so often. "Thrya's death frees Beocca from being stuck at Winchester," a user said. "Sadly, the women feel like throw always, for the most part, in this show. I will say her death was extremely emotional."
Thyra may be gone, but fans will always remember the kind woman she was. She brought out the best in her husband and brother and the series seems different knowing she will no longer be in it.