'The Last Kingdom': Why Uhtred's Son Really Doesn't Like His Name
In season 4 of The Last Kingdom, fans are introduced to Young Uhtred (Finn Elliot). He is Uhtred's (Alexander Dreymon) teenage son who has spent a number of years away from his father. There is a distance between them and it's something that Uhtred is trying to remedy. Read on to learn why Young Uhtred doesn't like his name in the slightest. There are spoilers ahead.
Uhtred decides to take back Bebbanburg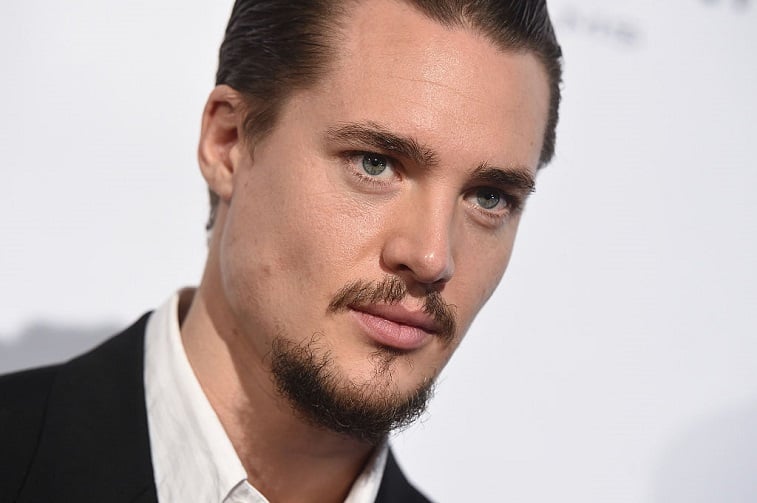 In episode 1 of season 4, fans see Uhtred making plans to take back his home of Bebbanburg from his uncle. He wouldn't dream of attempting this without his son though, and he goes to get him. Uhtred kidnaps his son from the church he was living at in Wessex and it isn't exactly a happy reunion.
Why Young Uhtred doesn't like his name
When they first meet after many years apart, Uhtred's men have abducted him from the home he's known for years. "Hello father," Young Uhtred says to Uhtred in the middle of the night.
"This is my son Young Uhtred," Uhtred proudly tells his men.
"Don't use that name. It belongs to a priest killer," his son responds.
Uhtred wants his son with him when he takes back Bebbanburg, but it doesn't seem to be what Young Uhtred wants. He was raised away from his father and he grew close to God. With their religions being so different and everything his son has been told about him, it makes sense that their encounter isn't so warm and fuzzy.
Is Uhtred a 'priest killer?'
There is some truth to what Young Uhtred says, though his views are obviously twisted by others over the years. Uhtred did in fact kill a priest, although he didn't mean to. The situation occurred after a priest insulted Uhtred's dead wife in season 3. Uhtred slapped him, which somehow ended up leading to the man's death.
Young Uhtred becomes closer to his father in season 4
Throughout the new season, fans start to see Young Uhtred and his father become closer. He helps them get into Bebbanburg, although the plan leads nowhere except with the loss of Father Beocca (Ian Hart).
Both Uhtred and his son gain respect for each other as the new season develops. Fans seem to really like Uhtred's children, especially his son. It's a difficult situation for them both considering Uhtred's children were raised away from him. His son has been told probably every lie in the book to change his outlook on him into a negative light.
Young Uhtred chooses to return to his church in Wessex in episode 10, but things seem to be alright between him and his father when they part. This isn't the last that they've seen of each other. Their relationship has gotten better and hopefully next time things will be warmer between them.
Although Young Uhtred wasn't always a fan of his name, hopefully he's grown to respect it and his father at this point. Fans hope to see more of their dynamic in the future.