'The Last Letter From Your Lover': Callum Turner Looks so Familiar Because He Played This 'Fantastic Beasts' Character
Although the movie The Last Letter from Your Lover debuted on Netflix on July 23, 2021. And it has people talking. It is a bittersweet, British romance, that has a story that captures the imagination while keeping you guessing. However, the lead actor, Callum Turner, is an even bigger draw. He plays Anthony O'Hare, and many have mentioned that he looks very familiar. The star's familiarity may stem from his Fantastic Beasts role.
'The Last Letter from Your Lover' stars Callum Turner
What if you spent your life loving someone and always coming together at a bad time? That is the premise of The Last Letter from Your Lover. The movie centers around Ellie Haworth (Felicity Jones), who finds old love letters while doing research. These letters intrigue her and Rory McCallan (Nabhaan Rizwan).
The mysterious letters are between "Boot" (Anthony) and "J" (Jennifer). (Callum Turner and Shailene Woodley). Jennifer Stirling is married to Lawrence (Joe Alwyn), but not truly happy. Anthony shows up to interview her husband and Laurence is called to leave. Jennifer and Anthony spend time together, becoming close friends and ultimately, lovers.
The two lovers plan to run away together, but Jennifer ends up in a car accident, losing some of her memory. Laurence convinces her that Anthony was in the car and killed in the accident. The years pass, Jennifer has a child and then discovers that Anthony is alive. She opts to stay with her husband for her child.
Through letters, their story is revealed. And Ellie wants to find the star-crossed lovers to see if she can bring them back together.
The true magic on the screen though is the relationship formed behind the scenes between co-stars Woodley and Turner. The two did not know one another before filming, but as Turner said in a Brief Take interview, "I think we decided very early on that we were going to be best friends through the duration of this movie."
Where have you seen Turner before?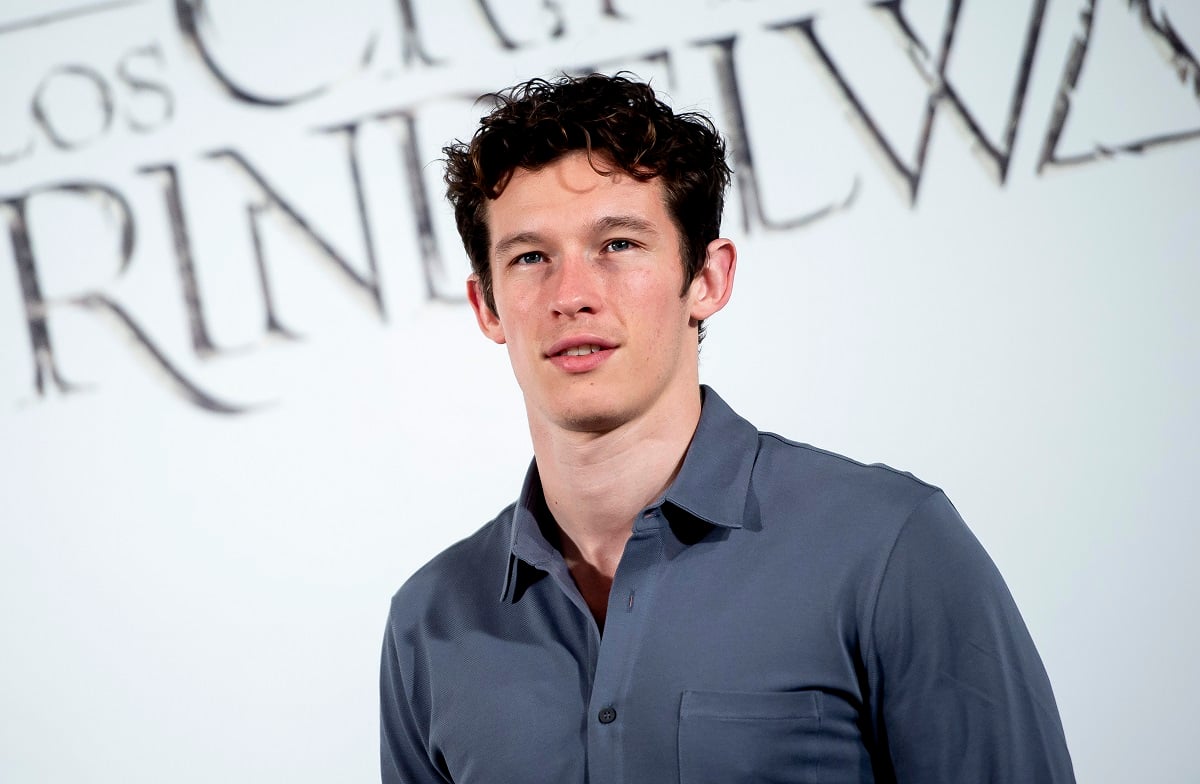 Turner is a well-known British actor and model. He is most known for his role as Theseus Scamander in Fantastic Beasts: The Crimes of Grindelwald, written by J. K. Rowling and directed by David Yates.
The second of the Fantastic Beasts film series, which followed the prominent Harry Potter franchise, The Crimes of Grindelwald premiered in 2018. Along with Turner, several other big names were a part of this film, including Johnny Depp, Jude Law, and Zoe Kravitz.
Theseus is a British wizard and the older brother of Newt (Eddie Redmayne). He is a war hero thanks to his involvement in the First World War, after which he is promoted to Head Auror. He is assigned by the Ministry to go to Europe and help track down Gellert Grindelwald (Depp).
Other Callum Turner movies to see
Those who loved Turner's performances may wish to seek out other projects he's worked on. He has been in films such as Emma, The Only Living Boy in New York, Assassin's Creed, Tramps, and Writer's Room. Turner's also been in miniseries like War & Peace and The Capture.
In 2022, Turner returns to the big screen with the third Fantastic Beasts film, reprising his role as Theseus. He's also working on an Apple TV+ miniseries, Masters of the Air.
RELATED: 'Fantastic Beasts 3' Loses Johnny Depp, But At Least the Series Knows Exactly Who Should Play Grindelwald Next