'The Last of Us' Cast Update: Who Does Nick Offerman Play?
What would Ron Swanson be like in an apocalypse? We're about to find out. HBO has tapped Parks and Recreation star Nick Offerman to join the cast of its upcoming The Last of Us series. The video game adaptation will follow the story of a post-apocalyptic America where a mutant fungus has turned humans into zombie-like creatures. A survivor named Joel must smuggle a young girl named Ellie across the country, as her DNA could help find a cure for the disease.
So, what part does Offerman play in the story? Here's what we know.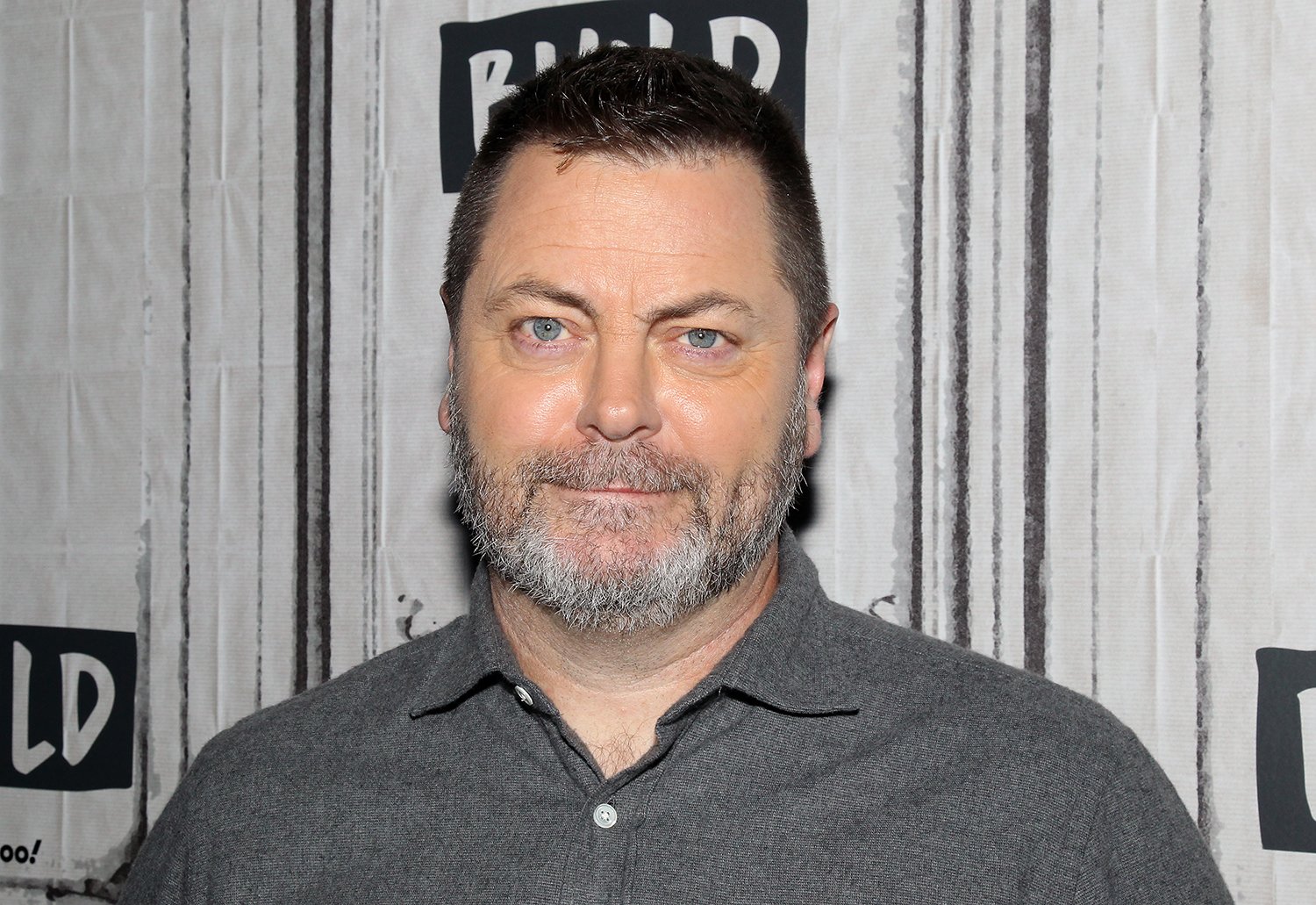 Murray Bartlett let it slip that Nick Offerman had been cast in 'The Last of Us'
The Last of Us fans first caught wind of Offerman's casting thanks to a seemingly accidental leak from actor Murray Bartlett. During an interview with The Guardian, Bartlett was asked about his experience filming The Last of Us, which is still in production. Bartlett plays Frank, a tough survivor who spends nearly 20 years defending his town from the infected and anyone who poses a risk.
"It's co-created by Craig Mazin, who did Chernobyl. The scripts he's written blew my head off. It's an epic show, but beautifully human and intimate. We filmed it in Calgary," he said of the show. "A lot of my scenes are with Nick Offerman. Playing off him was awesome."
Unfortunately, Bartlett didn't say who Offerman would be playing. Fans on Reddit quickly formed theories, with some suggesting he might portray an antagonist named David or perhaps a new character entirely.
HBO officially announced Nick Offerman as Bill in 'The Last of Us'
Soon after Bartlett let the cat out of the bag, HBO officially revealed Offerman's casting via Variety. He's playing Bill, Frank's partner — so their scenes together make sense.
Chernobyl star Con O'Neill had previously been cast to play Bill. However, according to Variety, he was forced to drop the role due to a "scheduling conflict."
Offerman is most known for playing Ron Swanson in Parks and Recreation. In addition to the sitcom, he's also starred in the mini-series Devs and Colin in Black and White, among many other credits. He currently hosts the NBC competition Making It with Amy Poehler.
Who else is in 'The Last of Us' cast?
The Last of Us has had its main cast lined up for several months. The Mandalorian star Pedro Pascal plays Joel, while Belle Ramsey appears as Ellie. Supporting cast members include Anna Torv as Tess, Gabriel Luna as Tommy Miller, and Nico Parker as Sarah Miller. Merle Dandridge will play one of the antagonists named Marlene.
There are also some brand new characters in the series, including Perry (Jeffrey Pierce) and Kim Tembo (Natasha Mumba).
The Last of Us is slated to premiere on HBO sometime in late 2022. Stay tuned to Showbiz Cheat Sheet for more casting and release date news.
RELATED: 'The Last of Us': Everything We Know About the HBO Series So Far