The Led Zeppelin Album Atlantic Said Would Be 'Commercial Suicide' for Zep
Would Led Zeppelin be able sell a record with no title and no band name? Atlantic Records didn't think so.
After Led Zeppelin II bumped The Beatles' Abbey Road to take No. 1 on the charts in 1969, Led Zeppelin looked every bit the powerhouse new rock band. To hammer home the point, Zeppelin II went on to spend two years and three months on the Billboard 200.
However, the band's dramatic down-shift on Led Zeppelin III (1970) halted a good deal of that momentum. As several rock critics panned the album, Zep's fans didn't take to the band's third offering the way they did the first two. Those criticisms stung Jimmy Page and the rest of the group.
Determined to deliver a definitive statement with the band's fourth album, Page and Robert Plant got to work late in 1970. By the following summer, Zeppelin had the songs down and prepared for their next release.
When they took the album cover to Atlantic, however, the record company had a problem: You couldn't find "Led Zeppelin" or an album title anywhere.
Atlantic said 'Led Zeppelin IV' would flop without a title or name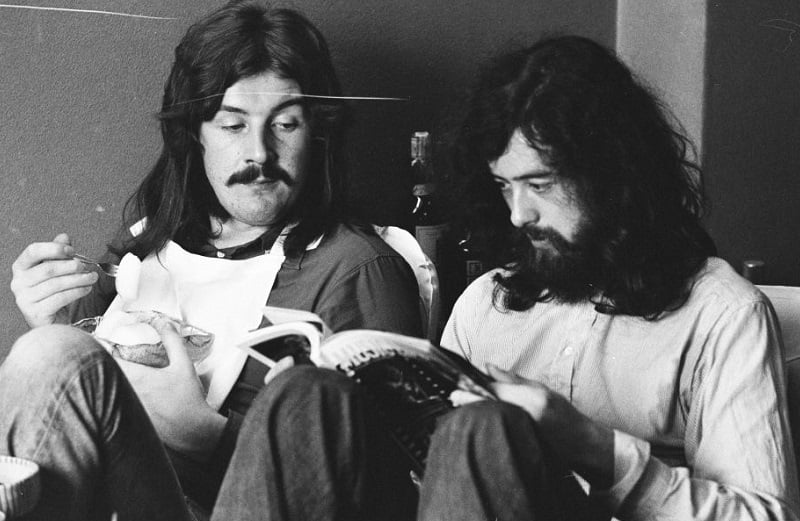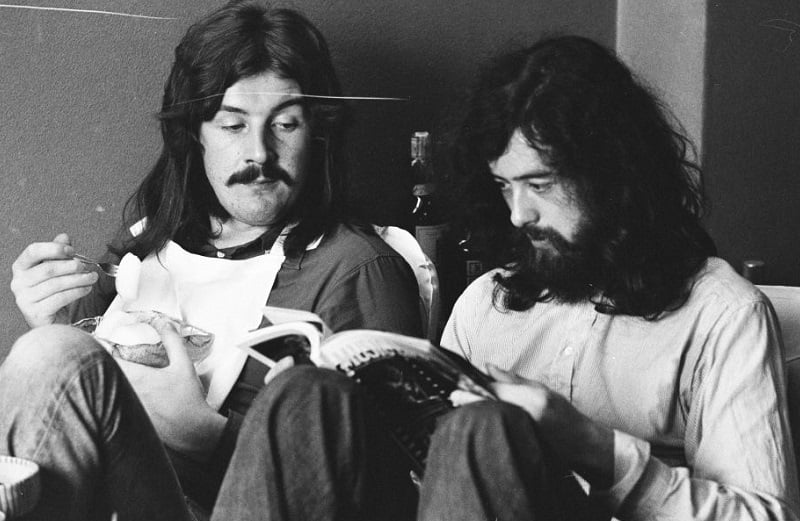 Record companies were going to do their best to market an album that would sell as well as a Zeppelin record could. Atlantic Records circa 1971 was no different. So the label's marketing gurus understandably freaked out when the new album had nothing that could identify the band.
But Page, Plant, John Paul Jones, and John Bonham wouldn't budge. They wouldn't even let Atlantic put the band's name in small print on the spine of the foldout record jacket. ("Produced by Jimmy Page" would have been the best clue, otherwise.)
"We decided on the fourth album that we would deliberately downplay the group name and there wouldn't be any information on the outer jacket," Page said in Hammer of the Gods. "Names and titles do not mean a thing … We said we just wanted to rely purely on our music."
To Atlantic, a band that hadn't toured or released anything since the disappointing Led Zeppelin III was making a grave mistake to do such a thing. They even said it was "commercial suicide." As most people know, it didn't turn out that way.
37 million sales later, 'Led Zeppelin IV' has answered all the questions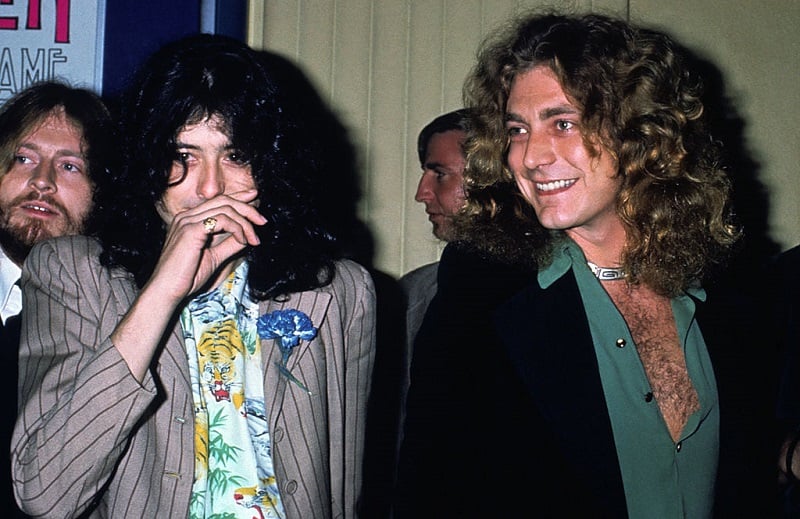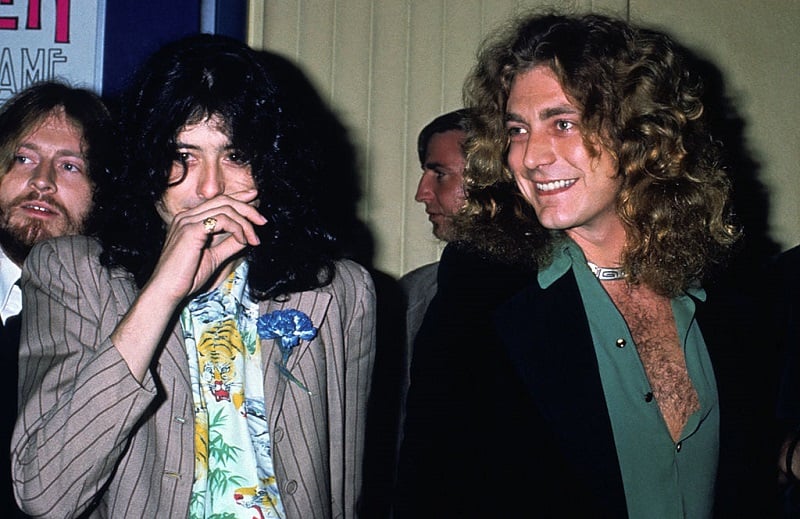 Since it technically has no title, referring to band's fourth release as Led Zeppelin IV isn't 100% accurate. That's become shorthand for the epic album that contains "Stairway to Heaven," "Black Dog," and "When the Levee Breaks." (Some call it Zoso or Four Symbols.)
Whatever you want to call it, Zep's fourth album is one of the biggest-selling records in history. In the U.S., it's been certified at 23 million records shipped. (Only Thriller and two other studio albums have shipped more copies.)
Worldwide, Zeppelin IV has topped 37 million sales, according to the best estimates. That's not bad for an album with no title and a painting of an old man lugging twigs on the front. Commercial suicide may never be that lucrative again.
Also see: Why Jimmy Page Played Guitar on The Who's First Hit Single