The Led Zeppelin Reunion Robert Plant Described as 'Horrendous'
While Led Zeppelin fans clamored for a reunion tour, Robert Plant and other skeptics pointed to the band's failed attempts of the past.
When John Bonham died in September 1980, Led Zeppelin's days were numbered. The band's official statement arrived that December, and it shouldn't have been a surprise.
"We wish it to be known that the loss of our dear friend, and the deep sense of undivided harmony felt by ourselves and our manager, have led us to decide that we could not continue as we were," it read.
Though Jimmy Page and Robert Plant fielded questions about a reunion during every appearance, the band resisted the untold millions that awaited such a move. Plant, in particular, seemed determined to move on from his Zeppelin past.
However, the band did regroup five years later. The moment came during the 1985 Live Aid benefit concert in Philadelphia. However, that version of Zeppelin didn't come close to the band in its peak years. In fact, Plant later described their Live Aid performance as "horrendous."
Plant had nothing kind to say about Zep's Live Aid gig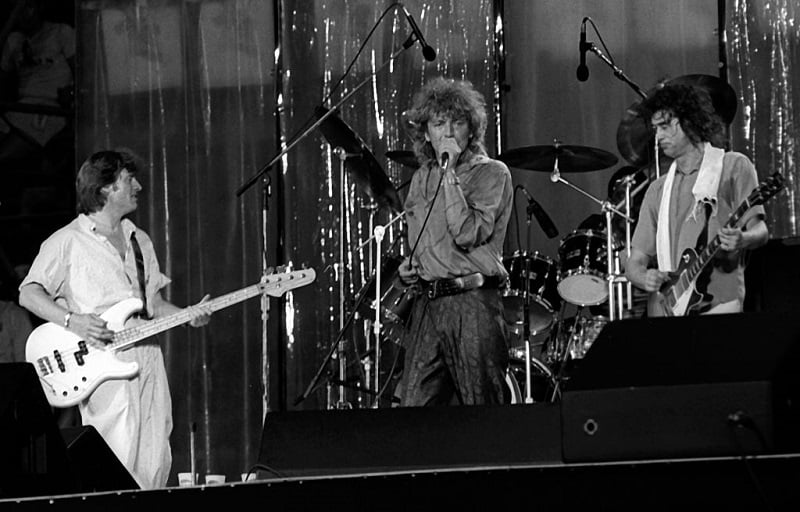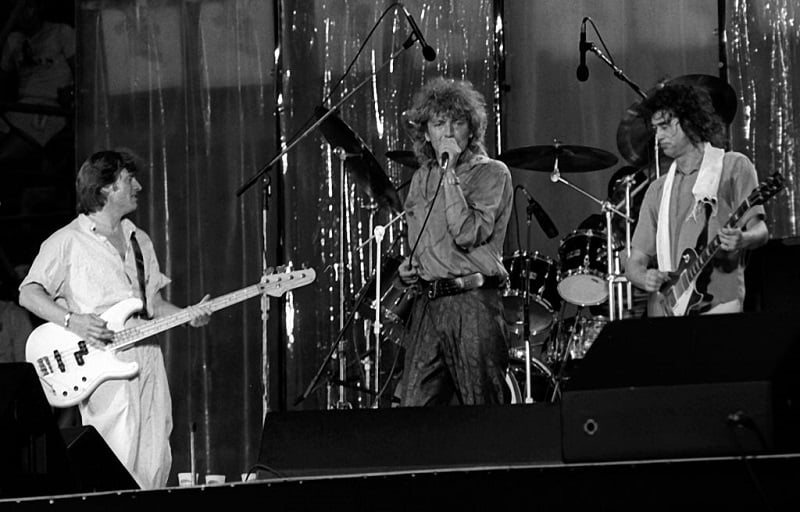 So how did Led Zeppelin replace Bonzo for its one-off benefit concert set? Apparently, they didn't think one drummer could handle the work of "the Beast" alone. In addition to Chic's Tony Thompson, Zep had Phil Collins perform as second drummer. (Page dismissed Collins immediately.)
But Collins was unprepared and hadn't rehearsed with the band before the show. Meanwhile, John Paul Jones had arrived shortly before the gig. As for Page, the guitar god of the previous decade dealt with an out-of-tune guitar and a malfunctioning monitor that night.
In short, it went as poorly as it could have. "It was horrendous," Plant told Rolling Stone in 1988. "Emotionally, I was eating every word that I had uttered. And I was hoarse. I'd done three gigs on the trot before I got to Live Aid."
But that was the reaction from the critics and the performers. If you catch some of the footage of Live Aid, you could describe the crowd reaction in one word: pandemonium. Zep's fans loved every second of the abbreviated gig.
Jimmy Page agreed the show was a disaster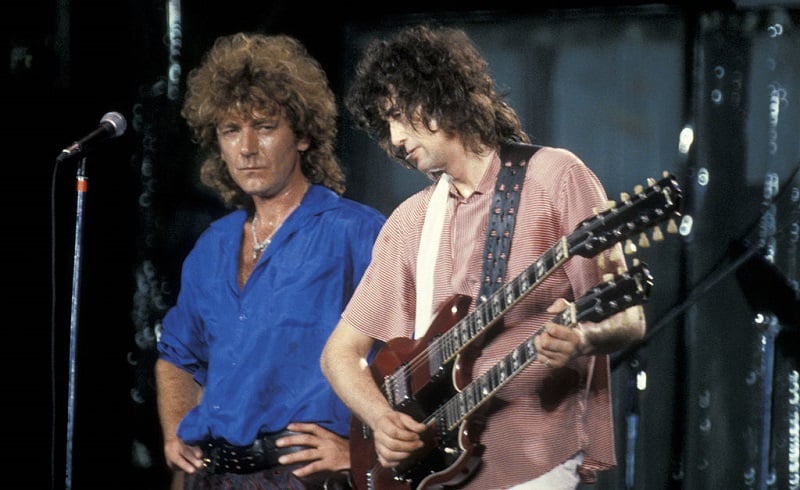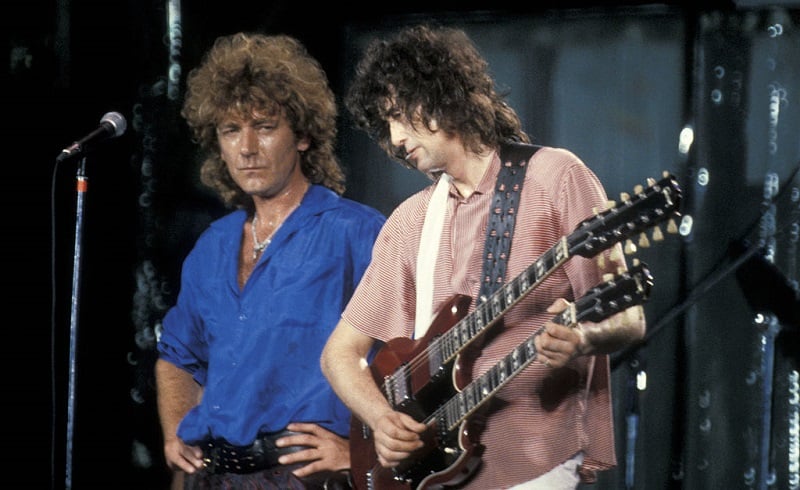 While Page had off-moments during Zep's marathon shows in the '70s, he'd never stand for an out-of-tune guitar or blown-out monitor in a proper Zeppelin show. But the band's lack of preparation spelled trouble from the start.
"My main memories, really, were of total panic," Page said later. "Jones arrived virtually the same day as the show and we had about an hour's rehearsal before we did it. And that sounds like a bit of a kamikaze stunt, really, when you think of how well everyone else was rehearsed."
Three years later, Zep's surviving members took another crack at it. That occasion was the 40th anniversary of Atlantic Records. Lisa Robinson, the prolific rock journalist who toured with Zep in the '70s, called that performance "abysmal."
Led Zeppelin had originally built its reputation with live shows. When the band later took over the rock scene, their three-hour performances made at least one former Beatle's jaw drop. After Live Aid and their second reunion attempt, it became clear those days weren't coming back.
Also see: Why Jimmy Page Had a Hard Time Playing 'Achilles Last Stand' Live