The Led Zeppelin Riff That Blew Jack White's Mind in 'It Might Get Loud'
In the documentary It Might Get Loud (Davis Guggenheim, 2008), rock fans get a real treat. Three of the most famous living guitarists, each from a different generation, get together and share stories about learning the instrument and putting their sounds on record.
If you're a Led Zeppelin fan, the film is a must-see. Not only do you get guitarist Jimmy Page at his most charming; you also get Jack White, the White Stripes founder and worthy heir to Page's legacy. (The Edge of U2 is the third guitar player in the film.)
While the film has several highlights, two scenes with Page stand out. In one, you see Page air-guitar his way through "Rumble," the Link Wray track he believed epitomized "guitar swagger." The second has Page performing an epic Zeppelin riff — a moment of pure joy for White and The Edge.
Page's run through 'Whole Lotta Love' made White ecstatic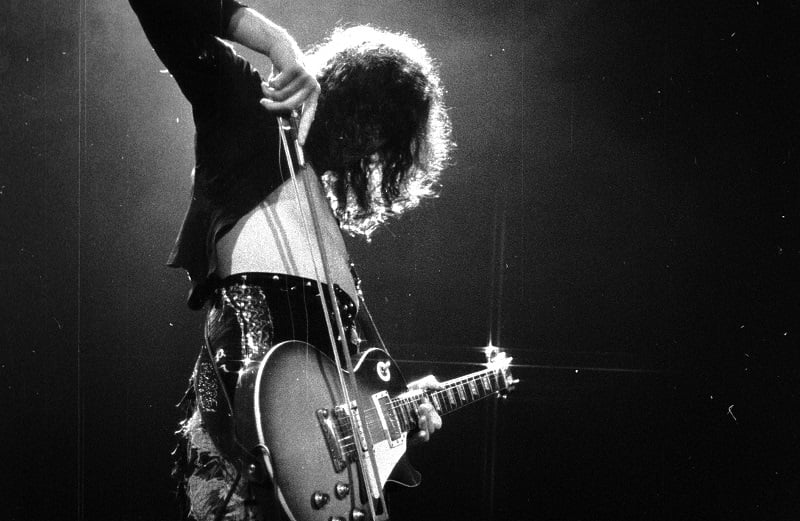 In the 11 years Led Zeppelin existed, Page put some of rock's most memorable riffs on record. Zep-heads love to debate which is best, and there are so many to choose from.
For pure aggression, you'll find it hard to top "Immigrant Song" or "Communication Breakdown." In the balls/blues department, try and beat the snarl of "Heartbreaker." And no can forget the otherworldly "Kashmir." Yet Page's "Whole Lotta Love" overpowers listeners on a special level.
In It Might Get Loud, you see it happen to White in real-time. One minute, Page is chatting away about a musical idea. The next, you see him strap on a guitar and tear into the intro to "Whole Lotta Love." Immediately, White flashes a "holy sh*t, man" look at The Edge. And he can't stop grinning.
Seemingly unable to sit, The Edge gets up off his chair and gets closer. For his part, White takes the guitar off his lap and stares like a boy who's watching his hero save the world. It's a magical moment.
Page once called his riff 'addictive, like a forbidden thing'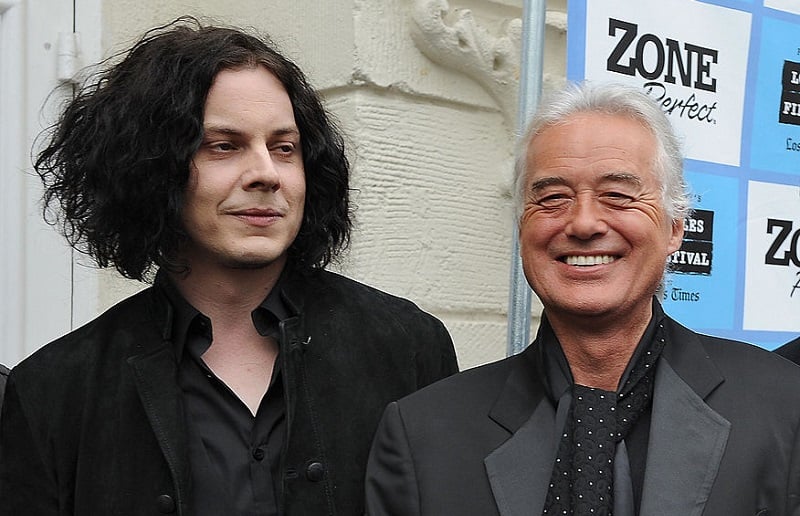 Wherever you rank "Whole Lotta Love" in the Zeppelin canon, you'll agree it's among Page's finest licks. (For the record, the monster "Black Dog" riff came to the world via John Paul Jones.) Page said his bandmates responded in kind the first time they heard it, too.
"When I played the riff for my band during rehearsals, the excitement was immediate and collective," he told the Wall Street Journal in 2014. "We felt the riff was addictive, like a forbidden thing." And Page realized that it could carry more weight on a record than the typical lick.
"As soon as I developed it, I knew it was strong enough to drive the entire song, not just open it," he said. With Jones next to him on bass, Robert Plant howling on vocals, and John Bonham delivering his usual master class on drums, the track became a signature Zep song right away. Forty years later, it was still making world-class guitarists grin in wonder.
Also see: Why Robert Plant Really Missed Jimmy Page on Plant's 1st Post-Zeppelin Tour