'The Legend of Zelda: Twilight Princess HD' Art Director Emily McGregor Reveals the Most 'Frustrating' Part of Development for the Wii U Port
'The Legend of Zelda: Twilight Princess HD' was handled by Tantalus Media, and in an interview, art director Emily McGregor opened up about the process and working with Nintendo.
While Nintendo pours plenty of time and budget into The Legend of Zelda series, porting games come with their own rules and structures. When Tantalus Media pitched The Legend of Zelda: Twilight Princess HD for the Wii U, Nintendo had some guidelines. Twilight Princess HD Art Director Emily McGregor talked about what she found to be the most "frustrating thing" about the development process for the Zelda game.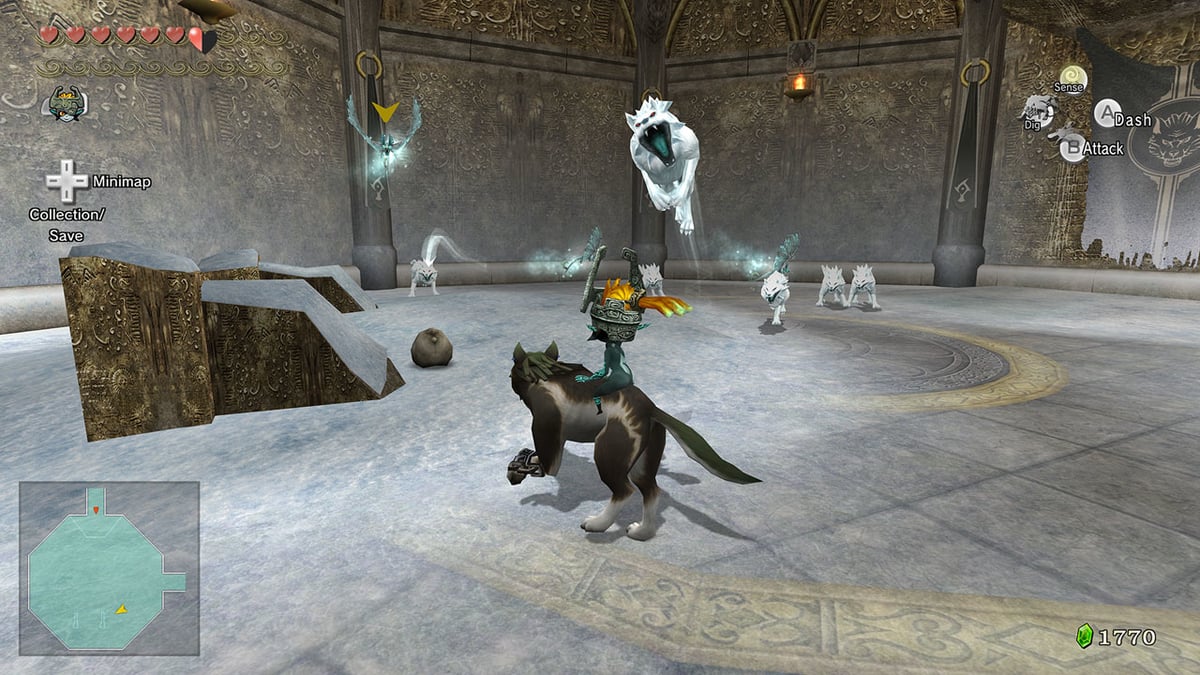 McGregor said the most' frustrating thing' about 'Twilight Princess HD' was not being able to update the models
The Legend of Zelda: Twilight Princess originally released in 2006 on Nintendo Gamecube and Wii. Then, in 2016, Nintendo released Twilight Princess HD for the Wii U. The game follows Link and the titular twilight princess, Midna, trying to stop an invasion led by Zant of the kingdom of Hyrule.
Many fans loved having the darker Legend of Zelda game on another console. Several commented about the graphics looking a bit dated, though.
Tantalus Media handled Twilight Princess HD, but art director Emily McGregor revealed that they would have updated the character and object models if they could.
"It wasn't a particularly difficult project," McGregor told KIWI TALKZ (via Zelda Dungeon). "The only frustrating thing was that we were only changing the textures, not the models."
Tantalus Media put in the work, whether they redid the rocks in Hyrule Field or the sand in Gerudo Desert. However, the models did prove somewhat troublesome.
"Because it was such an old game, all of the models are still quite blocky," McGregor continued. "And then you're putting these lovely new textures on them, so trying to make that look right … it doesn't quite gel as good as if you could have just updated the geometry a little bit as well."
Updating the models in 'The Legend of Zelda: Twilight Princess HD' was not in Tantalus Media's original pitch
Nintendo has made some odd choices when it comes to re-releasing games. Many fans criticized The Legend of Zelda: Skyward Sword HD releasing on the Nintendo Switch at $60, more than when the original came out on the Wii in 2011.
However, McGregor confirmed that Tantalus Media did not pitch a model update of Twilight Princess HD to Nintendo.
"That was part of the original agreement, that it was just the textures, the UI, and also making it work," McGregor said. "So a lot of programming was fixed up as well, a lot of the bugs were taken out because as soon as you brought it to a new console, you have a lot of bugs and things like that."
You're working with an old game, so you're working with old code. As soon as you try and update that, then lots of different things happen as soon as you touch one thing. It sort of unravels."
Unfortunately, much of the time developing the port of Link and Princess Zelda's darker adventure went into controlling the domino effect that comes with updates.
Tantalus Media worked closely with Nintendo to learn the game engine
While many games nowadays use Unreal Engine, Nintendo developed a custom engine for The Legend of Zelda: Twilight Princess. This meant that Tantalus Media had to learn it as they worked on Twilight Princess HD .
"This is the difference between ports of a game and making a new game. If you're starting one from scratch, you can use this particular art, you know you're … aiming to [release on] Xbox or PC," McGregor said. "You know from the start where you're going to be. With an old game, there's a lot of unknowns."
The year and a half project to bring Link, Midna, and Zelda to the Wii U. Nintendo worked with them along the way, holding meetings and helping them understand the game.
While the Wii U port of Twilight Princess HD gave fans an updated version, many hope to fight Zant and Ganondorf on the Nintendo Switch one day soon.