The Less Lavish Side of F1 Driver Lewis Hamilton: A Vegan Diet and No Drinking
It's no secret that Lewis Hamilton is living his best life these days. His larger-than-life brand and personality make him one of those celebrity athletes that transcends his sport.
Even if car racing isn't your thing, you've probably heard of the British driver, who some say is the most successful Formula One (F1) and Grand Prix racing drivers of our time. He not only wins races, but he also breaks the traditional race car driver mold, with his lavish and sometimes controversial lifestyle.
What might surprise you is this athlete does have a less extravagant side and is remarkably self-controlled and modest about his diet and social drinking habits.
Lewis Hamilton's career successes and milestones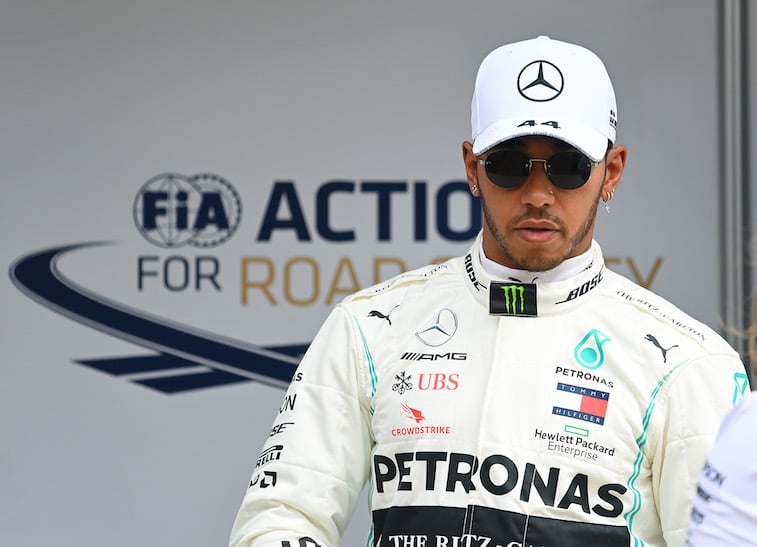 RELATED: How F1 Driver Lewis Hamilton Spends His $285 Million Fortune
Lewis Hamilton had crafted quite the resume behind the wheel and in driving fast. He was racing go-karts when he was only eight-years-old and found himself winning races through to adulthood.
This Grand Prix master was not only one of the youngest to win the F1 world drivers' championship, but he was also the first black driver to do so. Just checking his current stats, he's made it to the podium by placing in 213 races of his F1 career total of 359, according to Driver Database. And he's won 121 total races, including the FIA Formula One World Championship for the last three years.
While most race car drivers tend to live a quiet lifestyle, focused on their craft and out of the spotlight, Lewis Hamilton paves his own path. He says, "They wake up and breathe racing." His take on winning big and competing is that "you have to enjoy it."
And enjoy it he does. He is reportedly Britain's wealthiest sportsman and worth $250 million. Hamilton makes use of his earnings with fancy homes in Monte Carlo and Colorado. He recreationally drives million-dollar cars and even owns a cherry-red, private jet. Hamilton enjoys life on the go and hangs with the Hollywood elite and on the red carpet events. Seeing his countless, ripped-ab selfies indicates he's not afraid to love himself and embrace his lifetime achievements.
Two aspects of his life that he treats with moderation
RELATED: Is Venus Williams Vegan?
Lewis Hamilton may be larger than life in most aspects of his life, but there is another, less-lavish side to him. He is devoted to a plant-based lifestyle and refuses to taint his 'temple' with any toxins, including booze. Many celebrities like to party, so avoiding alcohol doesn't seem to fit the circles in which he hangs. After wrecking his $2 million Pagani Zonda in 2015, due to fatigue and heavy partying, Hamilton revisited his strategy for a healthy career-life balance.
Hamilton believes his health is a priority, and veganism helps him leverage his top-performance energy levels. He shared in an Independent interview, "your gut is your second brain."
He began researching on his own and has completely embraced a plant-based diet, in part because of his own surge in energy. But he also became aware of the animal welfare effects and has become a champion for the cause. He's even involved in the launch of Neat Burger, a new plant-based burger chain of restaurants.
What matters most to the driver
The British F1 driver is aware of his popularity and wealth and chooses to use his superpowers for good. He's said before that while there are countless causes and charities out there doing good things, finding what he's passionate about and making it the priority cause is the best way to make a real difference. Hamilton has aligned himself with a few organizations that help children and plans to become more carbon neutral.
Style, brand, and upscale living might be a big part of who Hamilton is, but he also has self-control where it matters most – with his health and on the track. He can color outside the lines without losing the precision and competitive drive needed behind the wheel. And he's wise beyond his years to recognize that taking care of his health can keep him enjoying his best life, in every aspect.