The Lesson Benedict Cumberbatch Learned From Meryl Streep
Benedict Cumberbatch is known for disappearing into his roles. He makes it look easy to slip from celebrated indie dramas to some of Hollywood's biggest blockbusters. But don't expect to find a single acting methodology that carries him from one character to the next.
Leaning on the wisdom of legendary actor Meryl Streep, Cumberbatch has an approach that ensures each appearance in front of the camera is different from the last.
How Benedict Cumberbatch learned from the best in the business, including Meryl Streep
Before two Oscar nominations and a variety of high-profile roles in the Marvel Cinematic Universe, Cumberbatch was still somewhat unknown on the set of 2013 drama August: Osage County. He was eager to learn from a cast that included three different Oscar winners (Meryl Streep, Julia Roberts, and Chris Cooper).
Unsurprisingly, Streep ended up making a big impression on Cumberbatch just as his career started to take off. After being nominated for a Best Actor Oscar for The Power of the Dog, Cumberbatch dished to Variety about what it was like to talk shop with an icon on set.
When he asked about her methodology, Streep gave Cumberbatch a surprising answer. "Oh, no. I don't have a method," she told Cumberbatch during the production of August: Osage County. "It's different every time. Isn't it for you?" The words have stayed with Cumberbatch almost a decade later, echoing his own approach to getting inside the heads of new characters.
The 45-year-old expanded on Streep's words of wisdom, saying "But every job is different. Every director, every demand, every person you work with in front of the camera and behind, it's different." Considering he was mostly known for starring in the British show Sherlock at the time, connecting with Streep proved a stroke of good luck for the actor.
Benedict Cumberbatch is at the top of his game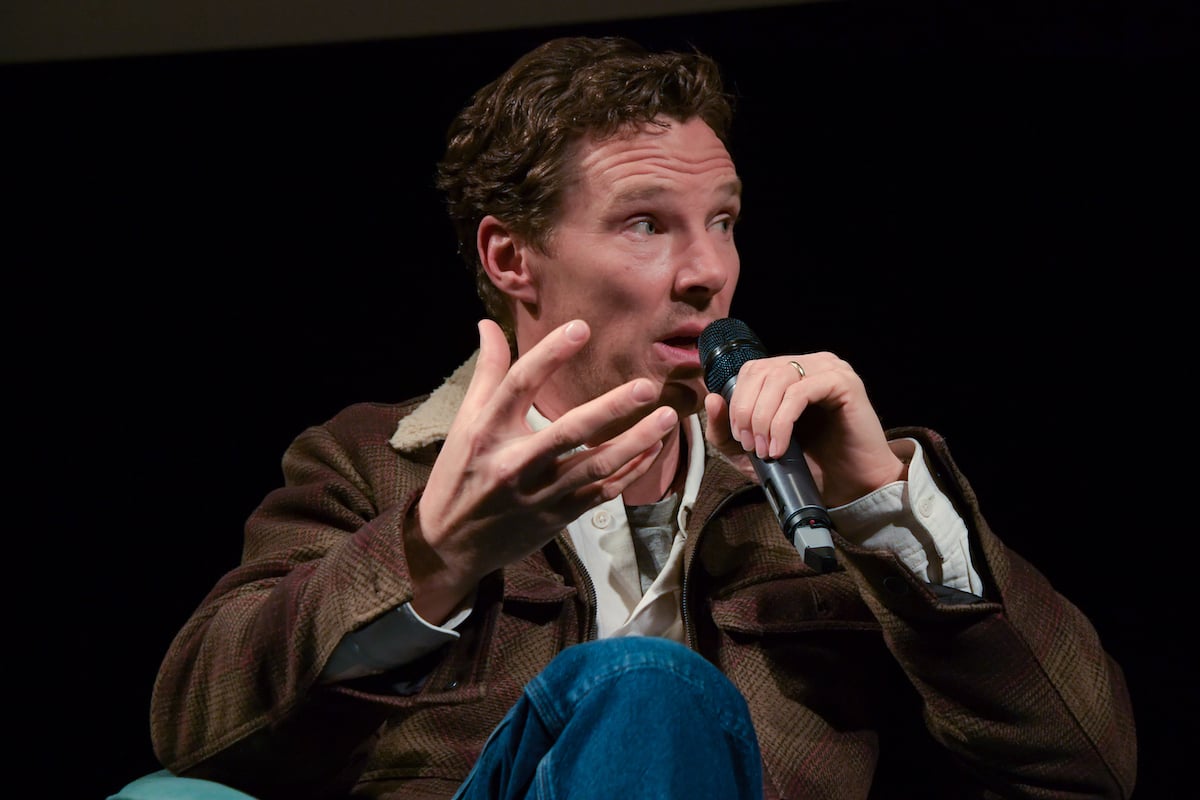 The ability to be spontaneous while dedicating himself to a director's vision helps with Cumberbatch's versatility. Just last year, he reprised his popular Doctor Strange character in the biggest commercial hit of the year, Spiderman: No Way Home. Now, he's front and center in one of the most acclaimed films of awards season, The Power of the Dog.
Looking at Cumberbatch's reaction to being offered a role in The Power of the Dog, it's also not hard to see why top-tier directors love casting him. Despite being an international star, Cumberbatch admitted he was initially intimidated by the talent of Jane Campion, a well-known arthouse director best known for The Piano.
Cumberbatch got over the initial hesitation by studying Campion's earlier work and plunging headlong into the role; he even stopped bathing to slide into the skin of a complicated roughneck in Depression-era Montana. The effort of reinventing himself for the role was worth it. Cumberbatch ended up snagging his second Best Actor Oscar nomination. This followed up his acclaimed 2014 nomination as tortured genius Alan Turing in The Imitation Game.
What's next for Cumberbatch?
Their performances might always seem polished. But both Streep and Cumberbatch's ability to start fresh with each character helps them explore an eclectic set of roles. Streep has been in more than a few tear-jerkers, with 21 Oscar nominations to prove it. She's also displayed her comedy skills and even her singing voice throughout her celebrated career.
Cumberbatch has carved a similar path. He originally made a splash in serious roles before pivoting to show off his comedic chops and other talents. He'll be back on screen as the dryly funny sorcerer in Doctor Strange in the Multiverse of Madness this summer.
Currently, he's filming The Wonderful Story of Henry Sugar, director Wes Anderson's take on a classic Roald Dahl book. When he's done in Anderson's quirky world, he'll star alongside Laura Dern in Morning, a sci-fi film from acclaimed Australian director Justin Kurzel.
Cumberbatch and Streep seem to think alike when it comes to getting into character. But Cumberbatch still has a way to go if he's to reach Streep's overall level of acclaim. After all, he's still 19 Oscar nominations shy of Streep, who has an Oscar nomination in five different decades (and could eventually add a sixth).
RELATED: Benedict Cumberbatch's Nose Almost Cost Him His Starring Role as Sherlock Holmes