'The Lost City': Why Brad Pitt Came Back for That Surprising Mid-Credits Scene
'The Lost City' directors recently explained the film's surprising mid-credits scene and why they wanted to bring Brad Pitt's character in one more time.
The Lost City was full of surprises, and its mid-credits scene was no exception. Fans who stuck around in theaters to watch the credits were treated to the hilarious return of Brad Pitt's beloved character, Jack Trainer, although his return didn't come with much explanation. Thankfully, The Lost City directors, Adam and Aaron Nee, have provided a run-down of how the scene came to be and why they decided to include it.
[Spoiler alert: The following story contains major spoilers for The Lost City.]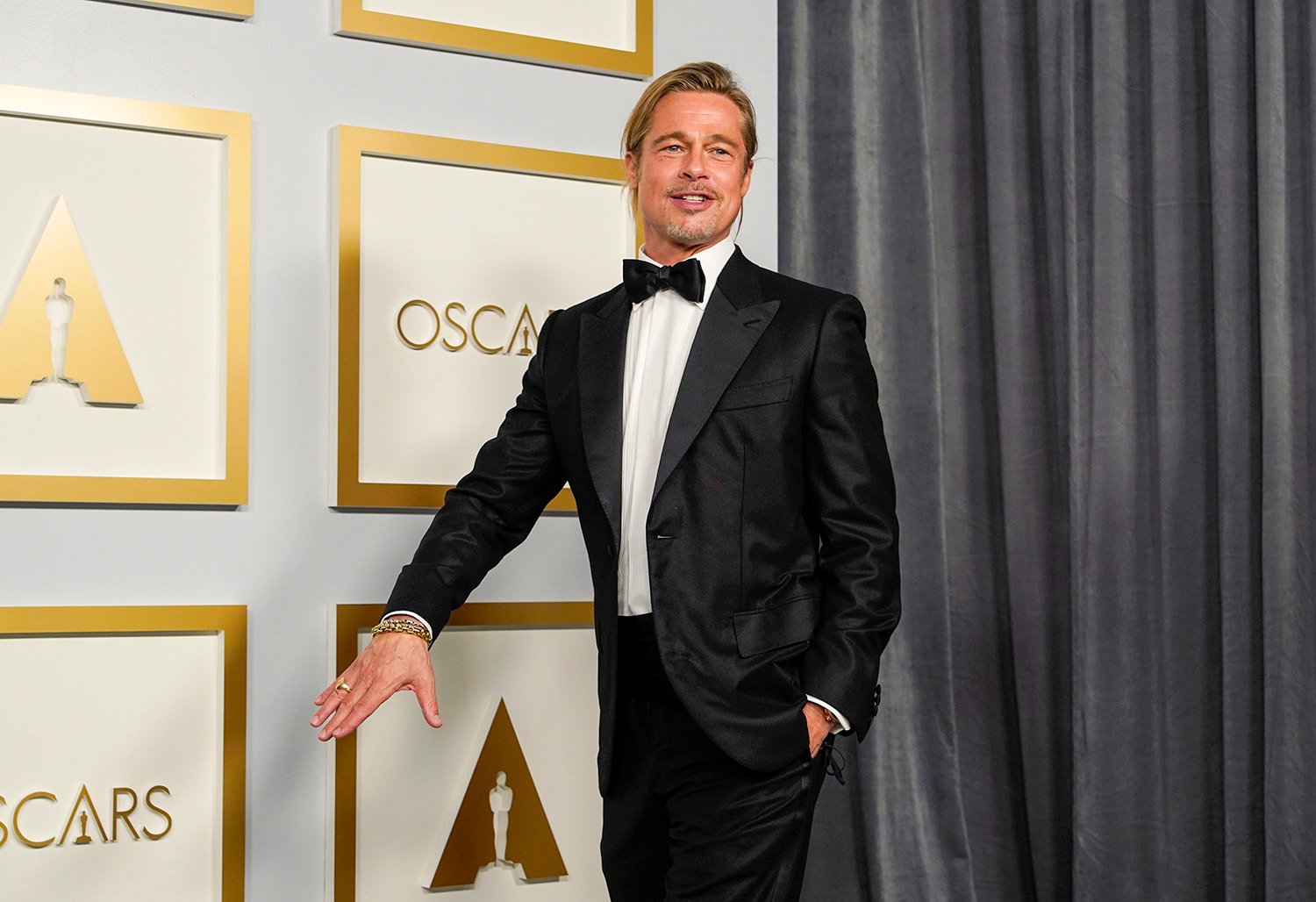 Brad Pitt's Jack Trainer experiences an untimely death in 'The Lost City' — or so fans think
In The Lost City, Pitt plays a highly-skilled, handsome, and charming agent named Jack Trainer, who befriended Channing Tatum's Alan in a meditation class. When famous author Loretta Sage (Sandra Bullock) goes missing, Alan hires Jack to find and rescue her.
Together, Alan and Jack storm a dig site in the jungle, where billionaire Abigail Fairfax (Daniel Radcliffe) has taken Loretta hostage. Jack takes down several of Abigail's guards, and he and Alan successfully bring Loretta to safety. However, they don't stay safe for long. As Jack unties Loretta from her chair, a guard shoots him in the head. Alan and Loretta assume Jack is dead because his brains splattered on Alan's face.
Then, in The Lost City's miraculous mid-credits scene, Loretta and Alan attend a meditation class, where they run into none other than Jack Trainer.
"We only use 10 percent of our brain, so I switched to a different 10 percent," Jack explains to the shocked couple. He admits that he has some anger and resentment issues to work on, but he otherwise appears to be in good health.
'The Lost City' directors explained why they decided to include that mid-credits scene
So, how did Jack survive? Is recovery from that kind of gunshot really possible? Some fans have thought one of jack's many talents is immortality. However, according to The Lost City's directors, some incredibly lucky people really could survive an injury like that.
"We also, by the way, started researching headshot wounds and discovered how remarkably you can survive quite a number of types of shots to the head," Aaron Nee told Entertainment Weekly. "It's actually completely plausible [that he could live]."
As for why they decided to include Jack's survival, Adam Nee said it was partially because they wanted Brad Pitt to get involved in The Lost City as much as possible.
"Once we knew we had Brad in the film, we were like, 'We are going to soak up every minute of this guy's time. We're going to make him hate saying yes to this movie,'" the director said. "So we slipped him these pages, and we're like, 'We wrote a scene where you're alive at the end.' And he's like, 'Okay, this is crazy.' But he was so game."
Meanwhile, the mid-credits decision also had to do with the nature of the film.
"We really wanted this movie to feel like this joyous escape, and everyone loves this character," Adam continued. "We love this character, and we like the idea that he could have more adventures, too, even if he has gone through a really traumatic incident."
How Brad Pitt ended up joining 'The Lost City' cast
Pitt may not have as much screen time as Tatum and Bullock, but his character certainly added charm and hilarity to the film. And it's all thanks to Bullock, who was responsible for getting Pitt to join the cast. She revealed to Extra that they shared a hairstylist, so Bullock told the stylist to convince Pitt to do The Lost City.
"She was working on Brad's head while he was doing Bullet Train … I said, 'While you're near his ear, get into Brad's head and tell him to do my film.' I'm not kidding," Bullock explained. "The power of the hair salon … the hairstylist on a movie set. … She literally was instrumental in all of it."
The Lost City is now playing in theaters. Stay tuned to Showbiz Cheat Sheet for more updates.