'The Lost City' Star Sandra Bullock First Met Channing Tatum in a Principal's Office After Their Children Fought
While filmmakers for The Lost City cast Sandra Bullock and Channing Tatum, they also got their children on set. And while their daughters became best friends during the filming in the Dominican Republic, they were not always so close. In fact, The Lost City stars first met in the principal's office after their kids got in a fight. Bullock recalled when she questioned if she should call Channing Tatum's ex-wife, Jenna Dewan, and him after an "altercation."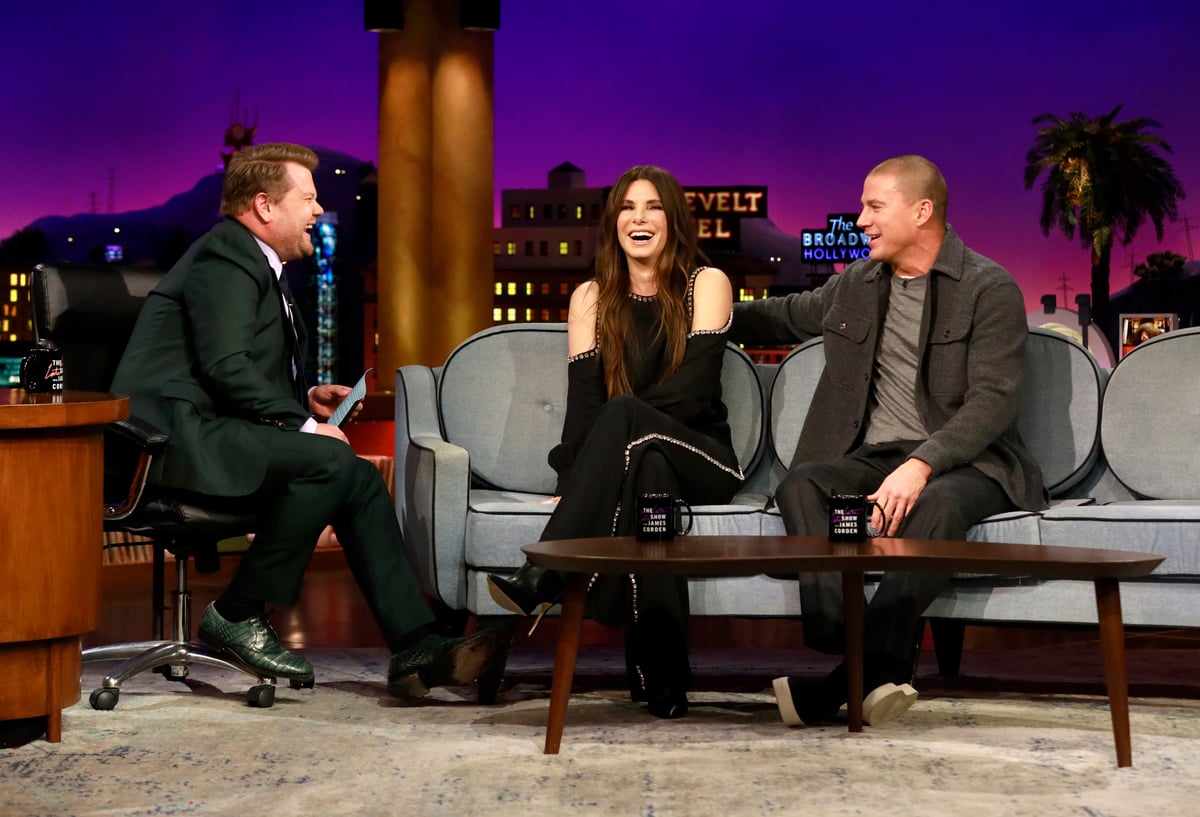 Sandra Bullock and Channing Tatum first met after their children got in a fight
Hollywood stars often run into each other in the strangest places. However, Sandra Bullock (Unforgiveable and Miss Congeniality) and Channing Tatum (Free Guy and the Jump Street series) had a much more involved meeting. 
Bullock said they first met "in the principal's office" of their kids' school. Channing Tatum and Sandra Bullock's daughter had gotten into a fight.
"We have two very, very, very strong-willed little girls, you know, that at that young age were very much buttin' heads," The Lost City actor Tatum said on The Late Late Show with James Corden.
While the two team up with Brad Pitt in The Lost City after Daniel Radcliffe pulls a scheme and kidnaps Bullock's character, their first meeting in real life came across a bit more awkwardly. 
Sandra Bullock considered calling Channing Tatum and Jenna Dewan
Tatum hilarious remembered frustrating thoughts, thinking "of all the people to fight with their daughter!" Bullock wondered if she should contact Jenna Dewan, Channing Tatum's ex-wife, mother of his daughter Everly.
"There was a day where there was an altercation," Bullock recalled. "I said, 'do I need to call Channing or Jenna? What do I need to do?' And they were like, 'no, we're just going to give them a task, a challenge. And the challenge was who can be the nicest to the other one. So they were like bringing each other little Dixie cups of water."
However, despite the rough first meeting, Sandra Bullock and Channing Tatum became fast friends. Bullock said that they were probably "separated at birth."
"It's a chemical brain thing, there's just a level of stupidity that we feel comfortable [with]," Bullock said.
Tatum added, saying, "I think I said something incredibly dumb, and we both locked eyes like 'I know, right?' We're both very stupid."
'The Lost City' actors first saw each other on the red carpet
They had at least one encounter before getting called into the principal's office, albeit brief. The Lost City stars encountered each other at the Oscars Academy Awards.
"I think I saw you in passing at the Academy's one time, Tatum said. "and I think I was just like 'Oh my God, oh my God, there's Sandra Bullock!'"
"And I saw him in Magic Mike," Bullock laughed. While Channing Tatum has had several roles over the years, including almost playing X-Men character Gambit, Magic Mike was probably his spiciest.
While they had an odd start, they grew closer. Their daughters on the set of The Lost City became "best friends." 
Fans can watch The Lost City in theaters.
RELATED: 'The Lost City': Sandra Bullock Was Pelted by Cheese and Almonds for 1 'Surreal' Scene