The Makeup Products Kylie Jenner Swears By That Aren't Kylie Cosmetics
Kylie Jenner's makeup always looks amazing and the reality star founded Kylie Cosmetics, so it's no wonder why fans are constantly asking what products she actually uses herself.
How she applies her makeup is something she has shared with her fans in the past.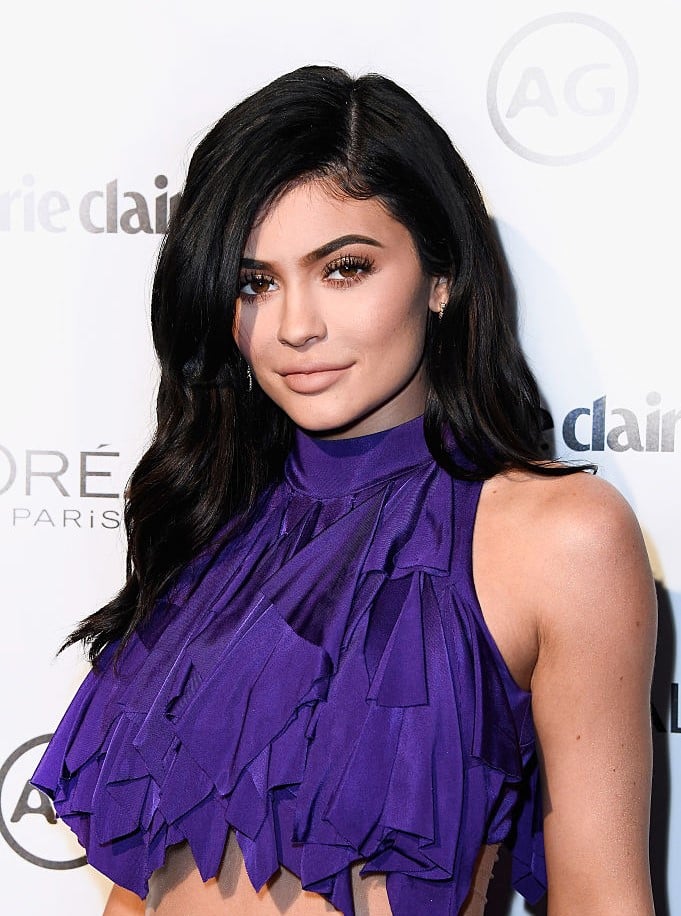 Jenner said she discovered makeup at a young age when she went through mom Kris Jenner's stuff.
"I used to, like, steal all her makeup," the Life of Kylie star admitted. "She had these two little Chanel loose eye powders… like this baby blue and baby pink, and I'd just put them all over my face… My mom always let me be creatively wild and go to my sixth-grade class with purple eyeshadow and a cut crease."
But what products does she use these days? Here's a list of some of Jenner's favorites outside of Kylie Cosmetics.
The brushes Jenner always reaches for
Jenner has several go-to brushes she uses all the time.
She's never without the Beauty Blender sponge and one of the brushes she loves is the Sephora Collection Pro Brow Brush.
She also opts for the MAC 217 Brush when putting on her eyeshadows. Another MAC brush Jenner prefers for blending is the 129 Powder/Blush Brush.
She owns the Anastasia Beverly Hills Brow Wiz in Caramel as well. The woman who founded this must-have beauty product, Anastasia Soare, actually does Jenner and all her sisters' eyebrows.
The foundations she uses
The young TV personality uses Makeup Forever Ultra HD Foundation since it's barely visible on the skin. Jenner has also raved about Chanel's sunscreen powder foundation.
No matter which brand she chooses to wear on any day, Stormi's mom sticks to a specific rule about when to apply the foundation. She always does it after her eyeshadow because "the eyeshadow falls down and then your face isn't cute anymore."
Speaking of shadows, which brand and shades does she use?
The shadows that make her eyes really pop
The Keeping Up with the Kardashians star has said that she uses some of her Kyshadow palettes but there are a few more she keeps stocked in her makeup bag as well.
One of Jenner's other go-to's are Vice 3 Palette from Urban Decay. She mixes the shades in this palette with the liquids.
Another of her shadow favs is Too Faced Chocolate Bar Eyeshadow Palette. With this product, Jenner likes to mix the first hue with the third and then uses the white along her brow bones.
What goes on after her lip kit
One of the last steps in Jenner's makeup application involves a Kylie Cosmetic lip kit. After she perfects her pout and does some touching up, she finishes everything off with Urban Decay All Nighter Makeup Setting Spray.
"[It] makes your makeup look better in person and less powdery," she revealed.
It also keeps her from having to reapply anything and looking flawless the entire day.
Read more: Kylie Jenner Sticks to This Exercise Routine to Stay in Shape