Why Is 'The Man' Challenge Taking Off? The TikTok Stars Who Worked With Taylor Swift On Her Last Music Video
From country singer to pop star, Taylor Swift has always appealed to a young audience. But as she's grown in her 13-year career, so has her fan base. Now, she's got a new way to appeal to Gen Z: their own celebrities.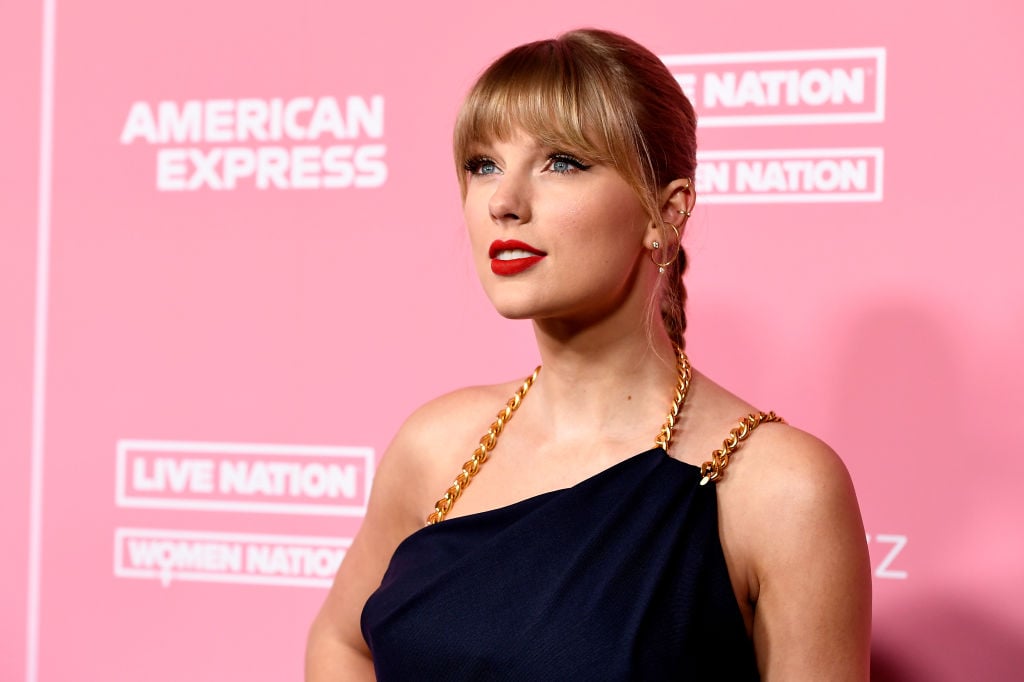 With the music video for her fourth Lover single, Swift incorporated cameos from not one, but three young internet personalities who have become famous on platforms like TikTok. Here's a look at their parts in the video, as well as how they're keeping the momentum for "The Man" going post-release.
Taylor Swift released her music video for 'The Man'
After numerous performances of the song, a lyric video, and a live performance video, Swift finally released the official music video for "The Man" on Feb. 27, 2020. It marked her solo directorial debut, and also starred the singer-songwriter — though not everyone knew it was her, at first.
In the video, Swift portrays Tyler Swift, an entitled, womanizing businessman who moves through life without consequences. He is celebrated for sleeping with women, living a flashy lifestyle, and much more. It's revealed in the end that Swift has been directing him this whole time, and she tells him to be "sexier" and "more likable."
These TikTok stars appeared
Many of Swift's past videos, like "You Need to Calm Down," feature A-list celebrity cameos, including the likes of Katy Perry and Ellen DeGeneres. But this song, in particular, is one that has a message the artist is hoping will reach the younger generation. Which is why it was so important that it included the likes of Loren Gray, Jayden Bartels, and Dominic Toliver.
Bartel and Toliver were two of the people in the park scene, in which Tyler Swift is deemed "World's Greatest Dad" for simply acknowledging his child's presence. Gray, meanwhile, is the ball girl in the final scene. She stands on the court and rolls her eyes at Tyler. At the end, director Swift calls her work "astonishing."
Loren Gray does 'The Man' challenge
Gray is the most-followed person on TikTok. She's a teenager from Pennsylvania (which is also where Swift grew up). After the video's premiere, Gray took to her account and shared her own video in which she "turns into" a man, giving legs to a "The Man" challenge.
"She's genuinely—from the bottom of my heart—the kindest person I've ever met," Gray told E! News of working with Swift on the video. "She's such a businesswoman and when she says she directed it, she directed it. It was Taylor Swift calling the shots. It was super cool."
Jayden Bartels joins in
Bartels is also well known on TikTok. She's a dancer, actor, and singer with numerous credits to her name, from It's Always Sunny in Philadelphia to Kidding. In a photo of the two (in which Swift is in her Tyler Swift makeup), Bartels called the singer "a genius" and said she is "so inspired by her."
Like Gray, Bartels did her own video set to "The Man," though she didn't do the "transformation" part of the challenge. However, hers actually shows her on the day of the shoot, which was pretty cool.
Dominic Toliver also shared a reaction
Finally, Toliver, who appeared in the scene with Bartels, shared his own reaction to the moment. He posted a TikTok in which he sees himself in "The Man" music video, "screams," and falls over, then stands up and faints again.
This is trademark Toliver, who is known for being something of a musical comedian on the platform (though he was first well-known on Vine). It seems like Swift found some great TikTok creators to help circulate her music within that community.