Is 'The Mandalorian' Appropriate for Children? Here's Our Look Into the Disney+ Original Series
Bounty-hunting is a complicated profession. Viewers learn about one bounty hunter, in particular, thanks to Disney+ highly anticipated original series, The Mandalorian. Is this live-action Star Wars series appropriate for young children? Here's our spoiler-free look into the Disney+ exclusive television show.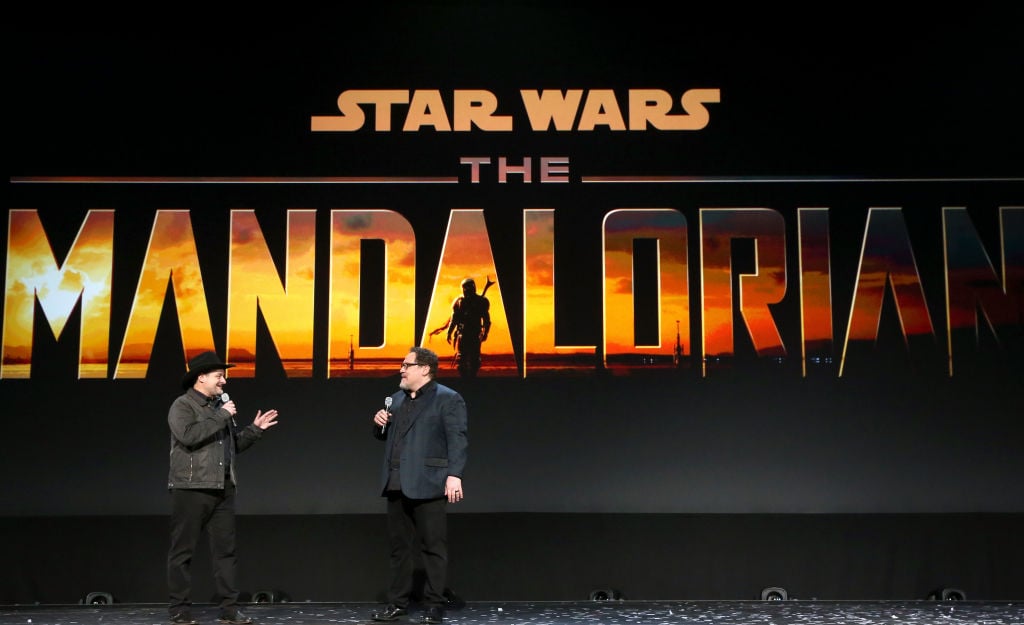 Star Wars' first live-action series, 'The Mandalorian,' premiered on Disney+ at its launch date
This may be one of Star Wars' darkest television shows. The Mandalorian tells the story of the gunfighter who works as a bounty hunter after the fall of the Empire. This warrior never takes off his helmet and, oftentimes, takes the most challenging jobs. Both fan and critic reviews for this series have been mostly positive, praising actors like Pedro Pascal and writers like Jon Favreau.
This wasn't the only exclusive series available on Disney+ at its launch date. Disney premiered original shows including High School Musical: The Musical: The Series, The World According to Jeff Goldblum, and Encore!
The Mandalorian was Star Wars' first live-action television series. (Other Star Wars-related television shows include Star Wars Rebels and Star Wars Resistance, both available for streaming with this subscription service.) Is The Mandalorian appropriate for young Star Wars fans?
Is 'The Mandalorian' appropriate for children?
According to this streaming platform, The Mandalorian is rated TV-PG. There are some violent scenes and gunfighting. There's even a scene where a man gets cut in half with a door, seen during the trailer. However, some parents say children over 12-years-old should be able to handle it by themselves. However, younger children may still enjoy the series.
Some fans have compared this movie to Rogue One: A Star Wars Story in terms of violence. If your kids handled that movie (and liked it,) they'll probably love this series exclusive to Disney's streaming platform. In fact, some viewers took to social media, sharing their love for The Mandalorian.
Disney+ subscribers shared their love of this Star Wars series on social media
Star Wars fans of all ages shared their love for this recently released series on social media. One Twitter user said, "Huge shoutout to [The Mandalorian's] directors of photography Greig Fraser (Chapter 1) and Baz Idoine (Chapter 2) for some absolutely stunning cinematography so far."
"Yup, the first episode of #TheMandalorian rocked. It feels like the classic trilogy but is completely its own thing, feels very much more of a space western. The episode ends off on an intriguing bit. Curious to see where the series takes us," said another Twitter user.
While there is little, if any, R-rated content on this streaming platform, for concerned parents, Disney+ offers a "Kids Mode." On a profile with the "Kids Mode" set, parents can block certain content from their children. A similar opinion is offered for other streaming services, including Disney+ rival, Netflix.
The Mandalorian is exclusive to Disney's recently-released streaming platform. To learn more about Disney+ and to subscribe, visit their website.