It Turns Out 'The Mandalorian's Baby Yoda Is Immune From the Coronavirus
The Mandalorian and Baby Yoda took the world by storm on Disney+ on Nov. 12, 2019. The Baby Yoda memes still pop up regularly, although the show ended in December. There is good news on the horizon for Star Wars fans — Baby Yoda won't be stopped by the coronavirus (COVID-19) pandemic.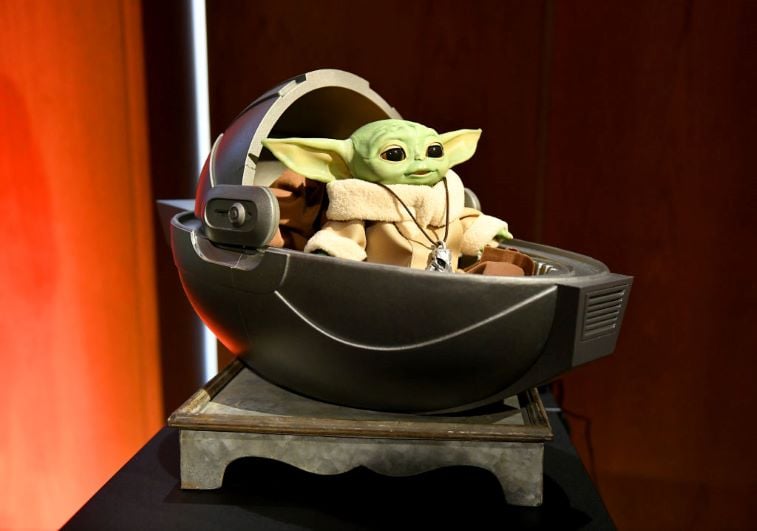 How did 'The Mandalorian' and Baby Yoda leave off season 1?
Thankfully, the Mandalorian rescued Baby Yoda and took down Moff Gideon's ship during the season finale. We found out Mando's real name — Din Djarin — and how he was taken in by the Mandalorians as a child. 
The Armorer (Emily Swallow) made Baby Yoda Djarin's foundling — basically his official parent. Djarin will now train the Child and raise it by "The Way." The two are now inseparable as long as he can continue to keep anyone from taking the Child. They left for an undisclosed location.
The shocking ending found Moff Gideon emerging from the wreckage of his ship with a Darksaber. 
Baby Yoda is immune to the coronavirus
The Mandalorian can't protect Baby Yoda from everything, but luckily he doesn't have to worry about the coronavirus pandemic. 
On March 13, 2020, TV production was halted for all networks and streaming services, including Disney+. However, The Mandalorian had already wrapped filming.
"We were lucky enough to have finished photography before the lockdown," creator Jon Favreau explained during the virtual panel for the ATX Television Festival. "Thanks to how technology-forward Lucasfilm and ILM are, we have been able to do all of our visual effects and editing and post-production remotely through systems that had been set up by those companies for us."
The Mandalorian's ability to continue filming from home essentially makes the series and our beloved Baby Yoda immune to the virus.
When will 'The Mandalorian' Season 2 be on Disney+ ?
Since production is still on track for Baby Yoda, The Mandalorian Season 2 will air on Disney+ in October 2020. Disney CEO Bob Iger revealed the fall release date during an investor call before the pandemic began, according to Newsweek.
Episodes are expected to air on Fridays, as they did for season 1. Several new cast members and directors and directors are joining the show for the new season. Rosario Dawson, Timothy Olyphant, Temuera Morrison, and Michael Biehn will join the cast. Peyton Reed, who directed Ant-Man, will participate as a director as well as Robert Rodriguez, who directed From Dusk Til Dawn.