'The Mandalorian' Cast Has Opinions About Gina Carano's return
The Mandalorian cast of Pedro Pascal, Gina Carano, Carl Weathers, Giancarlo Esposito, Ming-Na Wen, and Omid Abtahi all returned for the second season of the Star Wars spin-off. While they seem to work well together onscreen, things are not always that way when they aren't rolling. 
Carano came under fire on social media recently due to her controversial tweets. Where does The Mandalorian cast stand regarding Carano returning to the series next season?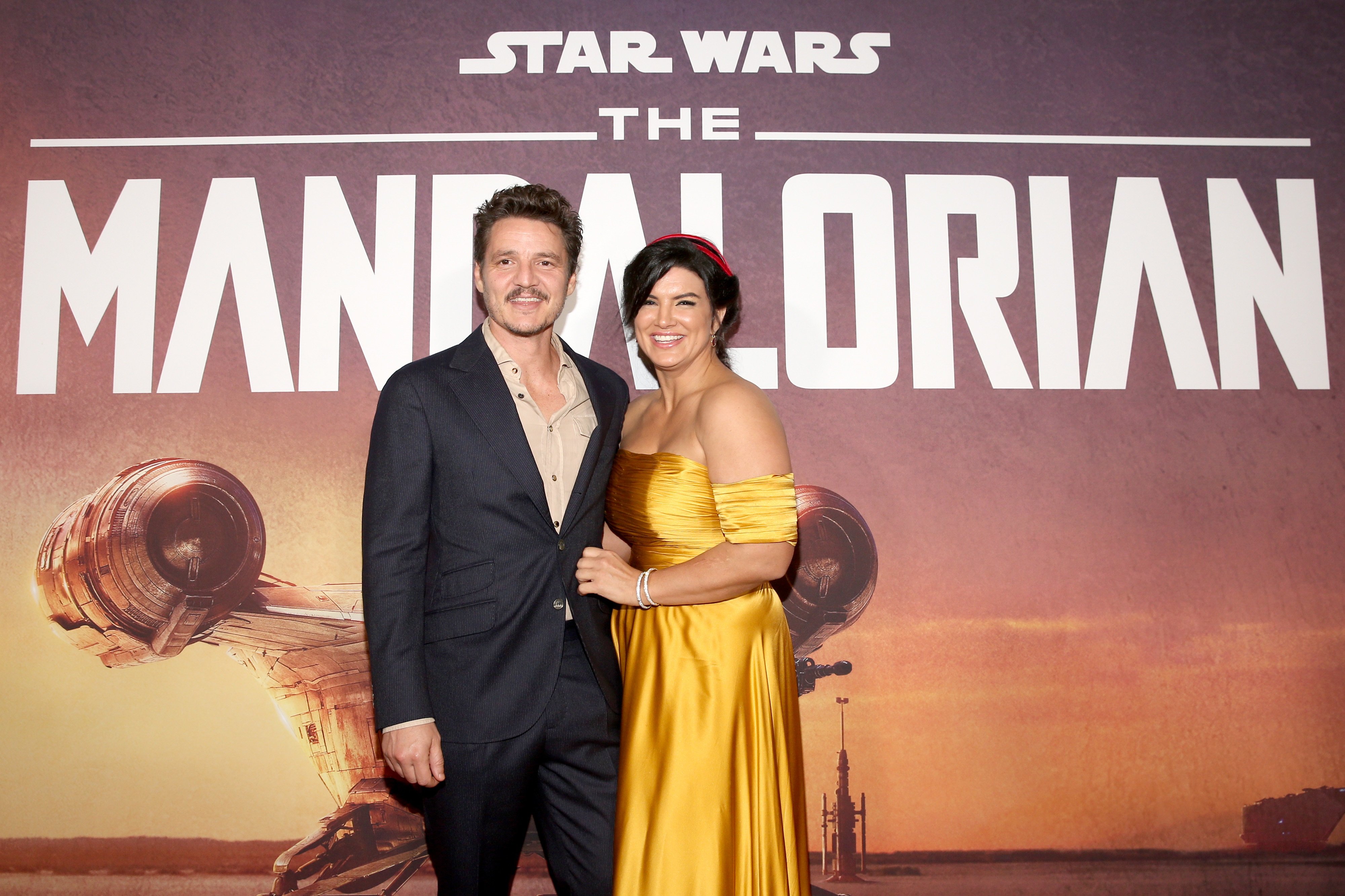 'The Mandalorian' Season 2: controversy swirled around Carano
During the airing of The Mandalorian Season 2, Carano caused a lot of controversy on social media. However, it wasn't because of her acting. In August 2020, before the new season aired, fans accused Carano of transphobia. Fans alleged that she was mocking the practice of putting personal pronouns in a person's Twitter bio to show support for transgender individuals. The MMA fighter wrote "beep/bop/boop" beside her name. However, she later deleted the words after speaking to fellow Mandalorian cast member Pascal about the meaning behind the words.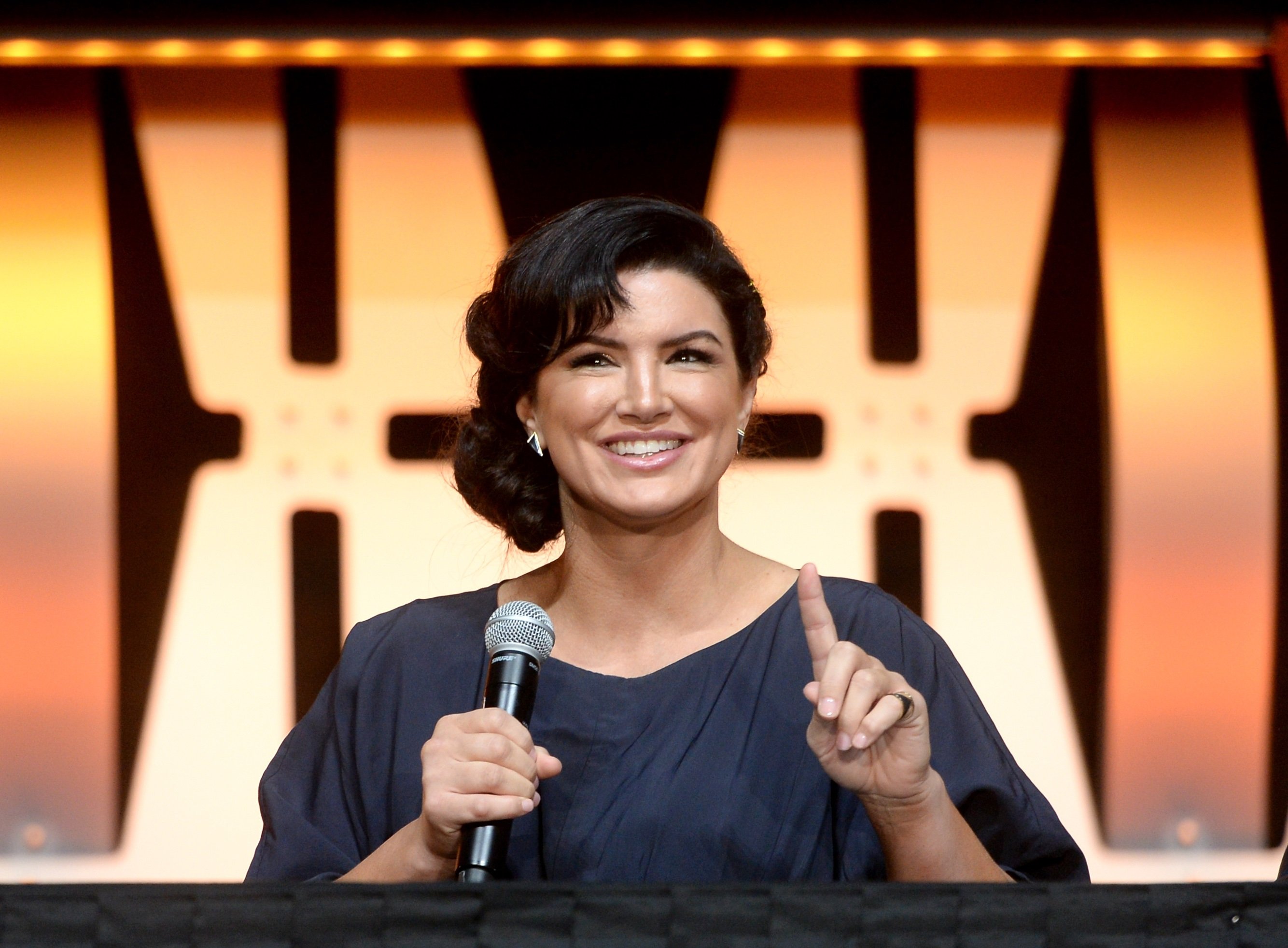 Carano also shared anti-vaccination conspiracy theories and voiced her defiance of COVID-19 mask mandates. After the 2020 United States Presidential election, she shared conspiracy theories about voter fraud. 
Throughout The Mandalorian Season 2, the hashtag #FireGinaCarano was trending on Twitter. Fans urged Disney to replace the actor in the series. However, there were also times where the hashtag #WeLoveCaraDune was trending. It looks like the Star Wars fans are split on this issue.
'Mandalorian' cast displayed support of Gina Carano on social media
On Nov. 25, 2020, Pedro Pascal from The Mandalorian cast showed his support of Carano. He shared a piece of art featuring him and Carano hugging as Mando and Cara Dune in the series. 
"Friendship. #ThisIsTheWay," Pascal captioned the heartwarming photo on Instagram. 
Fans quickly pointed out that he was a very supportive friend. Many were shocked that Pascal showed support for Carano so soon after her tweets. However, he wasn't the only Mandalorian cast member to share their feelings about Carano on social media.
Ming-Na Wen, who portrays Fennec Shand, also spoke sweet words to Carano on social media for the world to see. Since she works alongside bounty hunter Boba Fett (Temuera Morrison), she was very excited when Disney announced The Book of Boba Fett's debut. Carano congratulated Wen in a tweet, and then Wen replied.
"I love love love you, girlfriend!!!" Wen replied to Carano. "Thank you for geeking out with me! I'm so happy @themandalorian not only got me into @starwars but also bringing you into my life. Let's keep kicking butt!!"
From the interaction, fans can tell that the two women are very close. Fellow Mandalorian cast member Carl Weathers also wrote a heartfelt message about Carano on Jan. 26.
"So wonderful to have the opportunity to work with the beautiful Gina!" Weathers wrote in a tweet. "She's making her way through a very demanding industry as an artist and crafts person. And she's hitting so many of the right notes. Nothing but upside awaiting her!"
'The Mandalorian' Season 3 cast: Will Gina Carano return as Cara Dune?
Disney hasn't commented on any of the controversy surrounding Carano. They also have not announced The Mandalorian Season 3 cast yet. The show will return after The Book of Boba Fett airs in late 2021. However, if Pascal, Wen, or Weathers have any say in the matter, it looks like they would like Carano to stay with the series.