'The Mandalorian' Director Bryce Dallas Howard Hides Covert Easter Egg to Ron Howard in Season 2 Episode 3
Even casual Star Wars observers know that Ron Howard and the franchise go back ways, and that doesn't mean just the movie Solo. Ron Howard first worked with George Lucas nearly 50 years ago, when Star Wars was just an idea floating around Lucas's head. 
Now, somewhat unwittingly, Ron Howard has passed on the Star Wars torch in ways he didn't expect. Daughter Bryce Dallas Howard took after her dad – in more ways than one. Not only has she returned to The Mandalorian, but she's including references to his movies in her episode. 
Bryce Dallas Howard takes after her father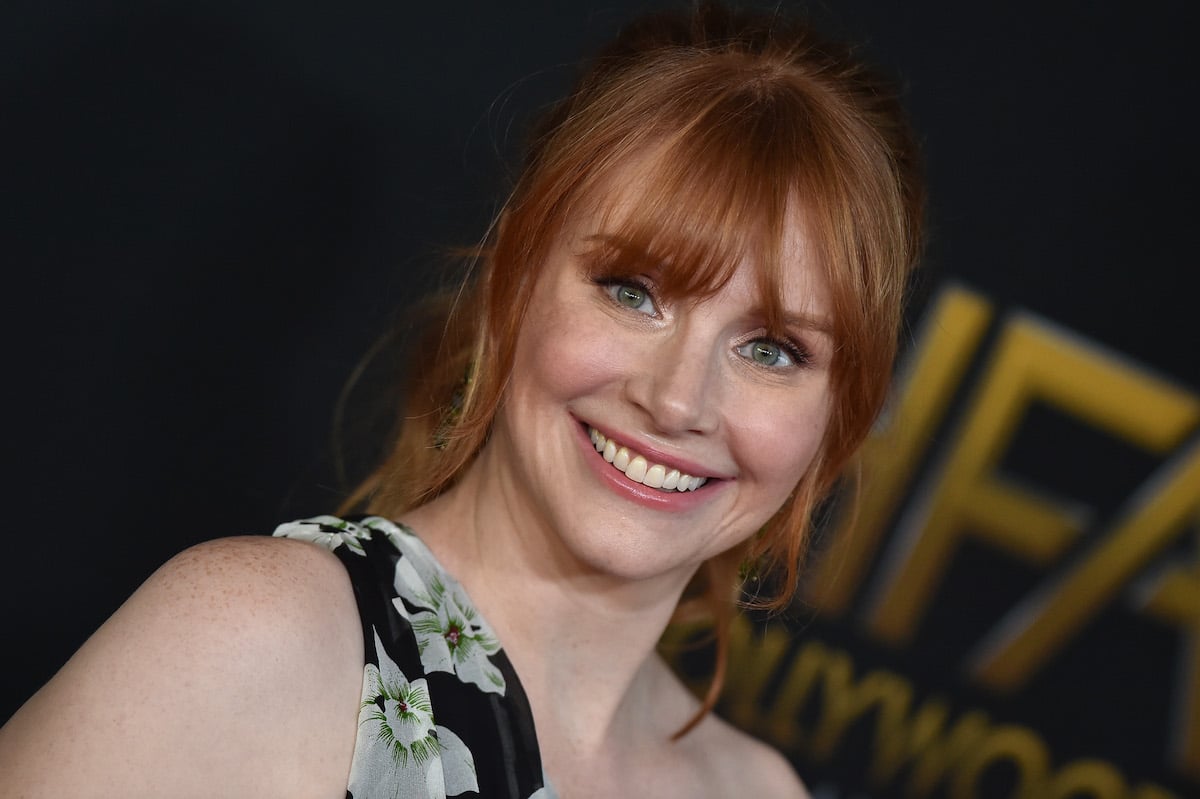 RELATED: 'The Mandalorian': Bryce Dallas Howard on Why Directing Baby Yoda Was a 'Terrifying' Experience
Like Ron Howard, Bryce Dallas Howard got her start as an actor before segueing into directing. She got her first major attention in The Village, then she moved on to the likes of Hereafter, The Help, and Jurassic World.
Then, Bryce Dallas Howard took up directing. After making several shorts, she made a documentary called, appropriately, enough, Dads. Last year, she helmed an episode of The Mandalorian called Sanctuary, and her new entry this year is The Heiress.
Before The Heiress, the new season of The Mandalorian saw the title hero not just trying to return The Child AKA Baby Yoda to his own kind, our hero is also trying to find more of his own kind. He finds three of them in The Heiress, and after they rescue the Mandalorian we know, they recruit him to help take down an Empire vessel, and the Mandalorian, as usual, gets more than he bargained for. 
Ron Howard's career back to the 50s and his work as a child star in The Andy Griffith Show, and he progressed all the way to Oscar-winning director. As an actor, Ron Howard worked with Lucas on the movie American Graffiti, the success of which made Star Wars possible.
After Ron Howard moved into directing, he crossed paths with Lucas on the 1988 movie Willow, and then he came back to Star Wars for the movie Solo, which bears the ignoble distinction of being a troubled production that lost money. 
What is the Easter Egg for Ron Howard in 'The Mandalorian?'
Star Wars is famous for its Easter Eggs, which are most often references to other Star Wars movies, and The Heiress includes plenty of those. Gamestop rounded up several, including shots of Mon Calamari, the species of Admiral Ackbar — the "It's a trap" guy from Return of the Jedi. Also, parts of an Imperial AT-AT walker appear to have been repurposed into a crane. 
Those aren't the only kinds of Easter Eggs, however, according to Screen Rant. One of Ron Howard's most acclaimed movies was 1995's Apollo 13, the true story of the aborted moon mission that turned into a suspense tale of survival when part of the craft exploded shortly after leaving the earth. Part of that story included the re-entry of the command module back to Earth, and that already dangerous procedure was even more suspenseful than usual, given the circumstances. 
A viewer on Twitter noticed striking similarities between the re-entry shots in Apollo 13 and The Heiress, prompting Bryce Dallas Howard to confirm the similarities were absolutely intentional: "Nice catch!! 100% correct:)"
According to NME, Ron Howard saw it and said: 'I was really proud of that. Then it showed up on the internet and she said, 'Dad it was very intentional if you don't mind'. I was as proud as I could possibly be. Great episode, too."
People debate the talent of Ron Howard
It's been a big month for both father and daughter Howard. While Bryce Dallas Howard got acclaim for her second Mandalorian episode, Ron Howard fared less well with his Netflix adaptation of JD Vance's best-selling memoir Hillbilly Elegy.
Despite featuring a top-drawer cast including Amy Adams and Glenn Close, critics turned up their noses, with some saying Howard was the wrong director for the project. Still, despite Hillbilly Elegy's less than stellar notices, Ron Howard has had a steady enough career that his good movies overshadow the bad ones. We probably wouldn't see a Star Wars project referenced in Hillbilly Elegy, but The Mandalorian continues to spread goodwill in most corners of the Internet.