'The Mandalorian': Does Grogu Want To Be a Jedi?
Since the end of Season 1 of The Mandalorian, Din Djarin (Pedro Pascal) has been on a mission to bring Baby Yoda to the Jedi. In Season 2 Episode 5 of The Mandalorian, he met Ahsoka Tano (Rosario Dawson), the former Padawan to Anakin Skywalker, and learned that Baby Yoda's name is Grogu.
After meeting Ahsoka, Din was directed to take Grogu to the seeing stone on Tython so Grogu could use the Force to decide his own fate. Due to the cliffhanger for Season 2 Episode 6 of The Mandalorian, fans are left wondering if Grogu was able to reach out to anybody. The most recent episodes of The Mandalorian also beg the question, does Grogu even want to be trained to be a Jedi?
[Spoiler Alert: This article contains spoilers for Season 2 Episode 6 of The Mandalorian.]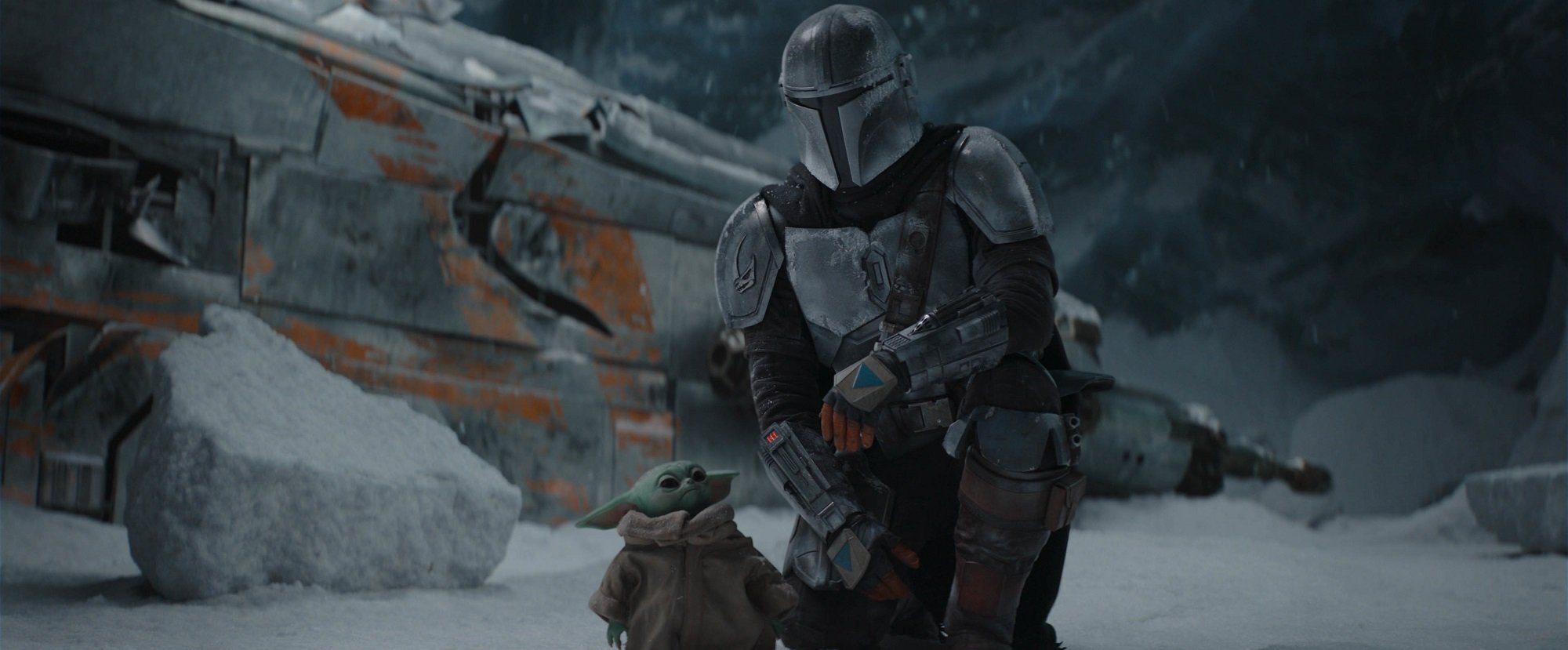 Grogu was trained to be a Jedi
When Din and Grogu meet Ahsoka in "Chapter 13: The Jedi," Ahsoka communicates with Grogu through the Force. She learns that Grogu was actually trained at the Jedi Temple on Coruscant.
When the Republic fell and the Empire rose to power, someone took Grogu from the temple and hid him. While in hiding, Grogu suppressed his powers in order to survive.
Because of his years in hiding following the downfall of the Republic and the Jedi, Ahsoka senses fear and anger in Grogu. She also realizes that he is attached to Din, which makes him even more vulnerable to his fears.
Maybe Grogu did not want Ahsoka to train him in 'The Mandalorian'
After seeing what happened to Anakin Skywalker firsthand, Ahsoka tells Din that an attachment like Grogu's is powerful enough to affect a "fully-trained Jedi Knight." With Grogu lacking discipline, Ahsoka feels it is better to let Grogu's powers fade away.
While Ahsoka tells Din that she will not train Grogu because of his attachment to Din, there is the possibility this is not the full truth. Viewers of The Mandalorian don't hear the conversation between Grogu and Ahsoka, but it is clear that Grogu gave insight into his relationship with Din and his past.
There is a chance that Grogu let Ahsoka know he does not want to be trained by her. When Din and Grogu depart for Tython, it seems like Grogu and Ahsoka exchange a knowing look. Perhaps Grogu has acknowledged that what he simply wants is to spend time with Din.
What happened in Season 2 Episode 6 of 'The Mandalorian'
At the start of "Chapter 14: The Tragedy," Grogu and Din play a game of Force-catch aboard Din's ship Razor Crest. Din brings up that Grogu is too powerful for him to train on his own.
He tells Grogu that if he is able to connect with a Jedi at the ancient temple, he needs to go with them. At this point, it is clear that Din does not want to part with Grogu, and each passing day bonds the two more. The longer the two stay together, the more difficult it will be for them to separate.
Grogu seems saddened by Din's insistence that he must be trained by a Jedi, further reinforcing that perhaps he does not want to leave Din. At the seeing stone, Grogu is able to connect with the Force, and a protective Force field forms around him on the stone.
It is clear Grogu communicated with someone through the Force, but before any Jedi show up Grogu is kidnapped by Moff Gideon. The episode of The Mandalorian ends with Din rounding up a team including Cara Dune, Mayfeld, Boba Fett, and Fennec Shand to rescue Grogu.
Season 2 Epsiode 7 of The Mandalorian premieres on Disney+ on Dec. 11.