'The Mandalorian': Giancarlo Esposito Couldn't Stop Breaking His Darksaber Props Filming Season 2
One of the coolest moments of The Mandalorian came when Giancarlo Esposito's Moff Gideon carved his way out of the wreckage of his ship with a darksaber. Even those more casual fans who didn't know that weapon was called a darksaber were impressed.
Wielding such a weapon carries great responsibility, but in the real world, where the darksaber is a prop, Esposito literally couldn't get his act together as his sabers kept breaking. He had even worse luck hanging on to lightsabers than Anakin or Luke Skywalker.
Who is Giancarlo Esposito?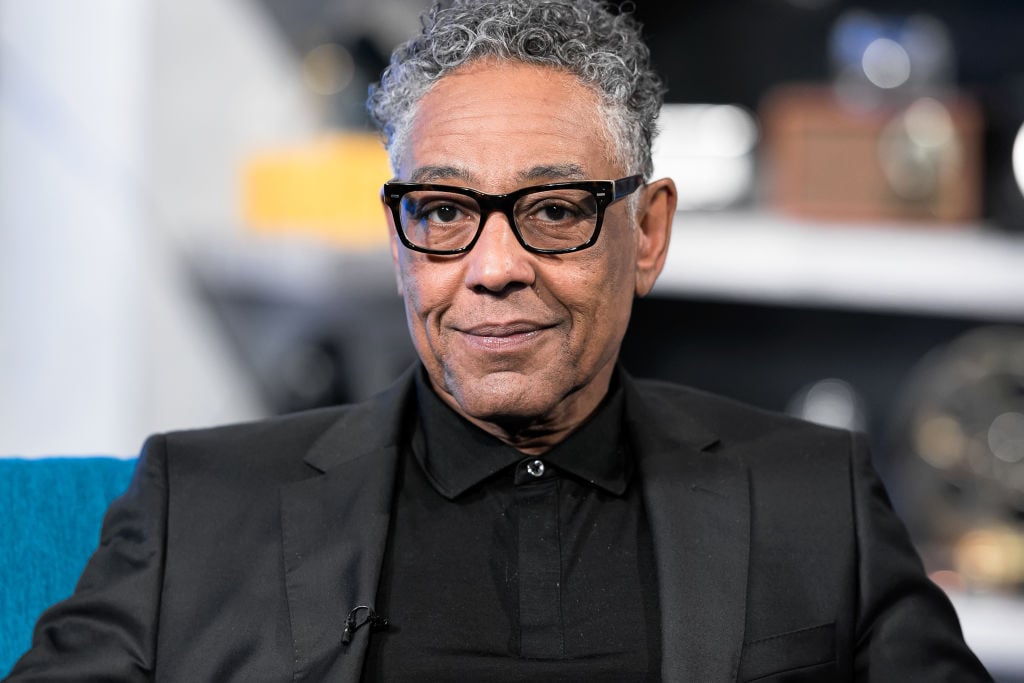 If Esposito's name or face looks familiar, that's because he's been in many notable movies or TV shows without ever being a household name.
He made his Broadway debut at the age of 8 in 1968, opposite Shirley Jones in the musical Maggie Flynn. His career took off in the 80s in familiar films like Taps and Trading Places.
However, Esposito made the most notable impact as one of Spike Lee's regulars. Arguably his most memorable role for Lee was the character Buggin' Out in Do the Right Thing, His militant actions in calling for a boycott against a local pizza parlor have greater repercussions than even he anticipated.
More recently, he is probably best known for playing Gustavo Fring on Breaking Bad and Better Call Saul, a role for which Esposito won a Critics Choice Award and an Emmy nomination. His varied other credits include Fresh, The Usual Suspects and ABC's Once Upon a Time. The Mandalorian has only increased his visibility.
What happened to Giancarlo Esposito's darksabers?
The lightsaber that Moff Gideon uses isn't just any old lightsaber. A darksaber, per the official Star Wars website, is a laser sword with a black blade that made its initial appearance in the series The Clone Wars. Fittingly enough, it was created by a Mandalorian, Tarre Vizsla, who was also a Jedi.
So how did Esposito's character get it? Screen Rant theorizes: "The last time it was seen was in Rebels when Sabine Wren handed it off to Bo Katan Kryze … Between Bo Katan as its known last wielder and Gideon's stint as Imperial Security Bureau officer during The Purge, it's possible that he took the weapon around this time and claimed it himself."
In the original 1977 Star Wars, the lightsaber props were made largely from the flashguns, the poles that supported flashbulbs on cameras in the early 20th century. Whether the darksaber is made from something similar or something entirely different, Esposito's kept falling apart. According to Screen Rant, Esposito was asked if he was excited to wield this special kind of saber. He replied, "I really am. I want to say I've destroyed quite a few of them and the prop guys go, 'Wow, you go all in.'"'
Will 'The Mandalorian' season 2 drop early?
The first season of The Mandalorian was a grand success for Lucasfilm and Disney+. Fans eagerly await season 2, which has been expected to drop around November, as the first season did when Disney+ debuted.
Esposito says of the second season: "This season is going to be really great. This is the ultimate space western that's so connected to things that we don't know and don't see… 'The Mandalorian' is a series so steeped in myth and the hero's journey to overcome anything, to be in service… I love this show. I really do. It's visionary in so many ways and I am happy to be a part of it."
Fans will be very happy to see it, but with production halting on most if not all of the Marvel shows that were supposed to roll out this year and next, it's possible those shows might not be ready in time. Photography has wrapped on Season 2 of The Mandalorian, and Disney+ needs more content to attract more subscribers and keep the ones they've got. The Mandalorian season 2 just might fill that bill if the Marvel shows aren't ready as scheduled.