'The Mandalorian': 'It Was Really Tough' for Brendan Wayne to See His Acting With Pedro Pascal's Voice
In an interview with Vulture, Brendan Wayne once said 'it was really tough' to adjust to seeing Pedro Pascal's acting choices in 'The Mandalorian.'
On The Mandalorian, the show's main character Din Djarin is played by Pedro Pascal. For filming purposes, the character has multiple body doubles. Brendan Wayne, John Wayne's grandson, is one of the body doubles for Din on The Mandalorian. In an interview with Vulture, he shared "it was really tough" to adjust to seeing his actions onscreen matched with Pascal's voice.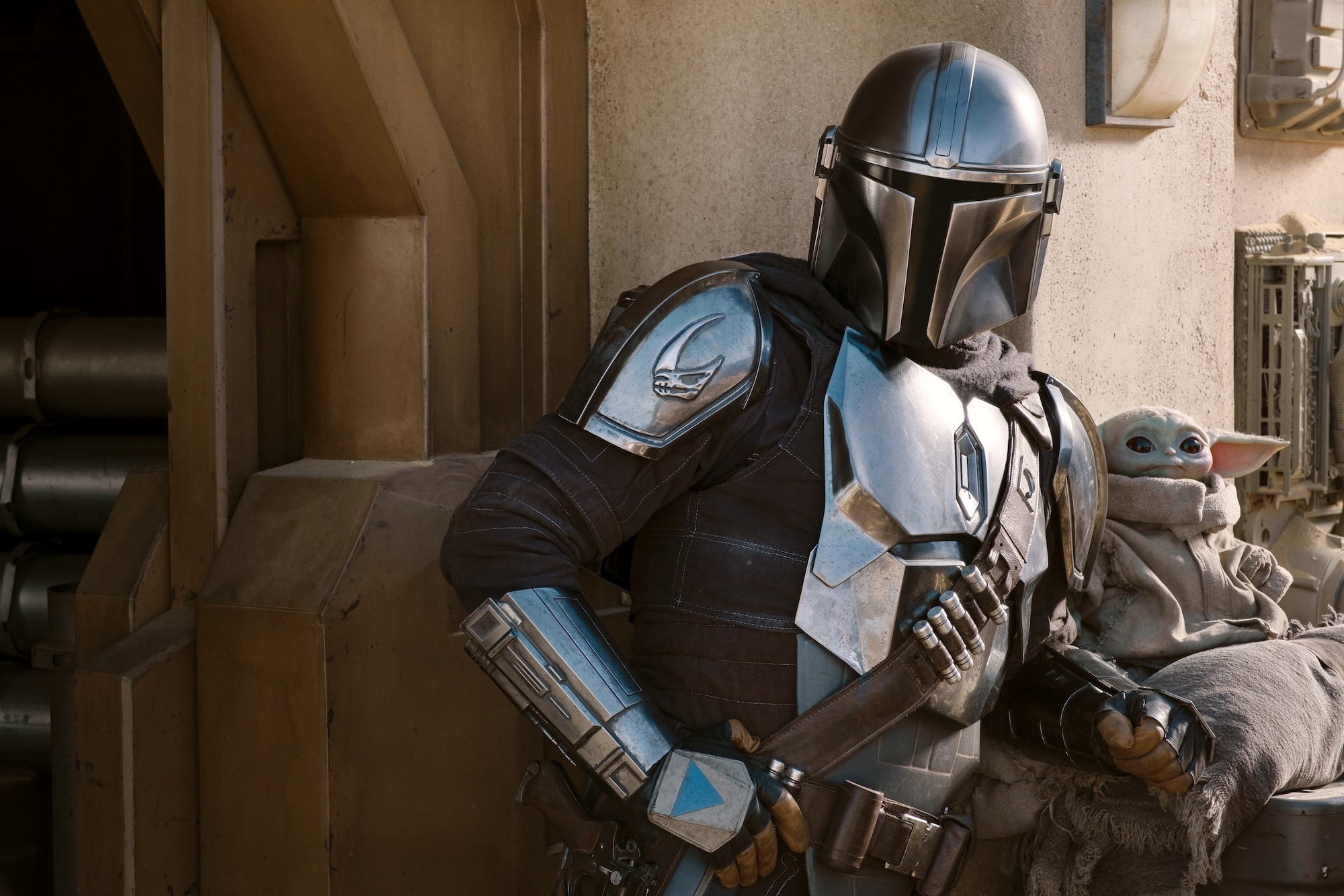 How Brendan Wayne reacted to hearing Pedro Pascal's voice on 'The Mandalorian'
Due to his busy filming schedule with other projects, Pascal was not in Din's costume as much in the first season of The Mandalorian. Because of this, Wayne ended up getting a fair amount of screentime when season 1 of The Mandalorian premiered on Disney+.
The Mandalorian premiered on Disney+ in November 2019. After watching episodes of the show, Wayne revealed that "it was really tough" adjusting to hearing Pascal's voice as Din at first.
"It took me probably about 10 or 15 minutes to get used to it because I know where I was when I said certain things, like in my movement. And then, you know, Pedro looked at it and saw it in a different way, so it was very interesting. Now, for me, it's pretty seamless when I watch — I have moments here and there. But initially, it was really tough," Wayne told Vulture.
Din Djarin's physicality is modeled after Brendan Wayne's portrayal
While Pascal's performance as Din is widely recognized and revered, it turns out the character's physicality is based on how Wayne acts in the suit.
"Well, you know, hopefully I gave him as much of a break as he possibly needed, because he was working on, I think, three things at the time. I can't remember. But I saw him frequently. The funny thing is, I think it was harder for him, because they really wanted a certain walk that came natural to me," Wayne said of working with Pascal in the interview with Vulture.
He continued, "And so Pedro had to ask me certain questions, because I guess they would say, 'Talk to Brendan and see what he says.' Almost all of [the doubles], they had to come watch me walk — I think there were four at the end of it. And I did a lot of work to be able to walk like I did in the sand and not look like a drunk sailor."
Brendan Wayne is not 'allowed to say' how much he plays Din Djarin in 'The Mandalorian'
When Vulture asked how much he was onscreen in The Mandalorian in the first season, Wayne answered that he most likely could not give away that secret.
"I don't think I'm allowed to say, honestly. I don't. But I will say it's very rewarding because I see it frequently," he said.
The first two seasons of The Mandalorian are available to stream on Disney+.