'The Mandalorian': John Wayne's Grandson Does Not 'Think' He's 'Allowed to Say' How Much He Actually Appears as Din Djarin
John Wayne's grandson Brendan Wayne does not 'think' he's 'allowed to say' how much he is onscreen as Din Djarin in 'The Mandalorian.'
On The Mandalorian, Pedro Pascal plays the show's main character, Din Djarin. While Pascal provides the voice for Din and is in the character's suit some of the time, The Mandalorian uses multiple body doubles for the character during filming. John Wayne's grandson Brendan Wayne is one of the body doubles for Din on The Mandalorian. In a 2019 interview with Vulture, Brendan Wayne shared that he is actually onscreen as the character "frequently," but he does not "think" he's "allowed to say" exactly how much screen time he has.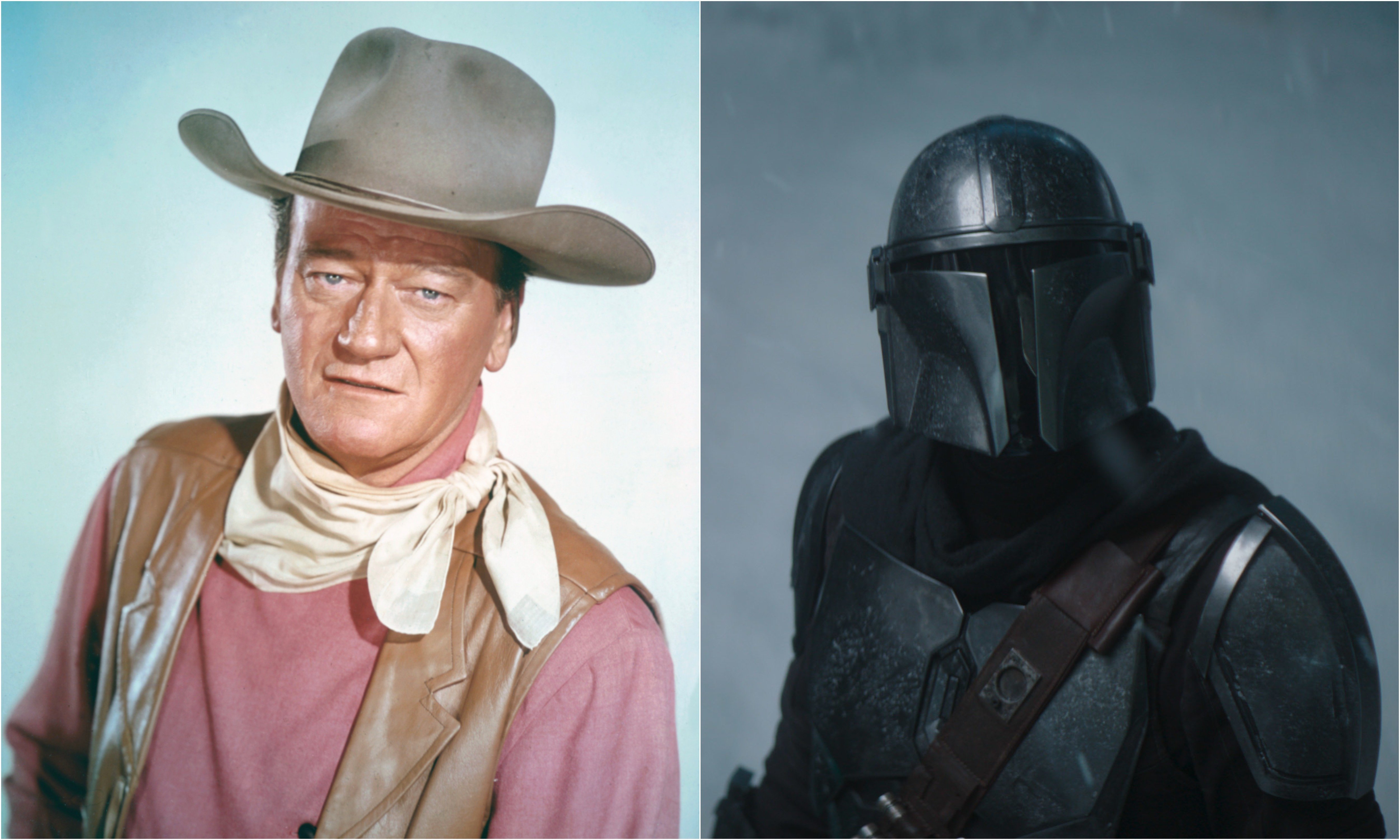 John Wayne's grandson is a body double for Pedro Pascal's character on 'The Mandalorian'
John Wayne was known for his iconic roles in Westerns, cementing himself as a Hollywood legend. While the actor died in 1979, his legendary performances in films like Stagecoach, True Grit, and The Longest Day are still heralded as some of the best in the industry.
Like his grandfather, Brendan Wayne also set out to become an actor. In 2019, he began playing a body double of the main character in The Mandalorian on Disney+.
"My agent said, 'You won't be the voice,' and I said, 'I don't care. What am I doing though? I do not want to sit around. Get me going — let me run into a wall, whatever you want. Throw me from a building — totally fine. You know, hurt me, but don't make me sit around all day,'" Brendan Wayne told Vulture about joining The Mandalorian.
While Brendan Wayne does not get as much credit as Pascal does for his work on The Mandalorian, he told Vulture that he can tell which scenes of him are included on the show.
"I will say, Yes, I can. Will I tell you which places? No. But if you were at my house, hanging out with us, my kids will tell you, and they've been right 100 percent of the time," he said.
Brendan Wayne does not 'think' he's 'allowed to say' how much he is onscreen in 'The Mandalorian'
Because Pascal was shooting multiple projects during filming for season 1 of The Mandalorian, he was not on set as much as some fans would think.
When asked how much he was actually onscreen in season 1 of The Mandalorian, Brendan Wayne admitted he was probably not "allowed to say."
"I don't think I'm allowed to say, honestly. I don't. But I will say it's very rewarding because I see it frequently," Brendan Wayne told Vulture.
Din Djarin is inadvertently modeled after John Wayne on 'The Mandalorian'
When playing Din on The Mandalorian, Brendan Wayne made sure to take inspiration from John Wayne.
"I noticed that in the screen test that they wanted a very Western kind of feel. So I just slowed everything down. All my walks, everything…," Brendan Wayne said in the interview with Vulture. "My grandfather was so graceful, even though he was a six-foot-five, 260-pound guy, and it was because he was so strong… And so he walked with his toes, like a dancer. So I picked it up. It was really fun to find that pacing."
After taking inspiration from his grandfather, Brendan Wayne's physical acting is what Pascal and the other body doubles are told to model during filming.
"… Pedro had to ask me certain questions, because I guess they would say, 'Talk to Brendan and see what he says.' Almost all of [the doubles], they had to come watch me walk — I think there were four at the end of it. And I did a lot of work to be able to walk like I did in the sand and not look like a drunk sailor," Brendan Wayne said.
The first two seasons of The Mandalorian are available to stream on Disney+, and the show's third season premiered on March 1.