'The Mandalorian': Pedro Pascal Admits He Uses a 'Bedroom Voice' for Mando That's 'Inappropriate' for Children
The Mandalorian is one of the biggest television sensations of our time. Its popularity is a complete revolution.
The show is on a streaming service, Disney+. It takes place in the Star Wars universe, yet it proved that Star Wars can be just as popular on the small screen as the big one.
The show is beloved by both kids and adults, but star Pedro Pascal finds he can't impress his younger fans when he meets them in person. It turns out, they don't recognize him without his mask.
Pedro Pascal isn't as popular with kids as he should be for his work in 'The Mandalorian'
RELATED: 'The Mandalorian': Did Pedro Pascal Really Quit the 'Star Wars' Series?
Pascal recently sat down with Josh Horowitz for a video chat as part of his "Stir Crazy" series on Comedy Central. They discussed Pascal's work in Wonder Woman 1984, DC's latest superhero installment. They also discussed The Mandalorian, and what it's like for Pascal interacting with young fans.
According to Pascal, parents will sometimes try to use him to impress their kids. After all, knowing the star of a popular show should get them some clout. But it usually doesn't work. When kids meet Pascal, they have no idea who he is. Pascal told Horowitz that when kids see him, they're basically just confused. "But then it's like my face, and I don't have the child with me, I'm not wearing a helmet, and they look and they're like, 'Who's this guy?"
Pedro Pascal's 'Mandalorian' voice is recognizable, but it can't be used around children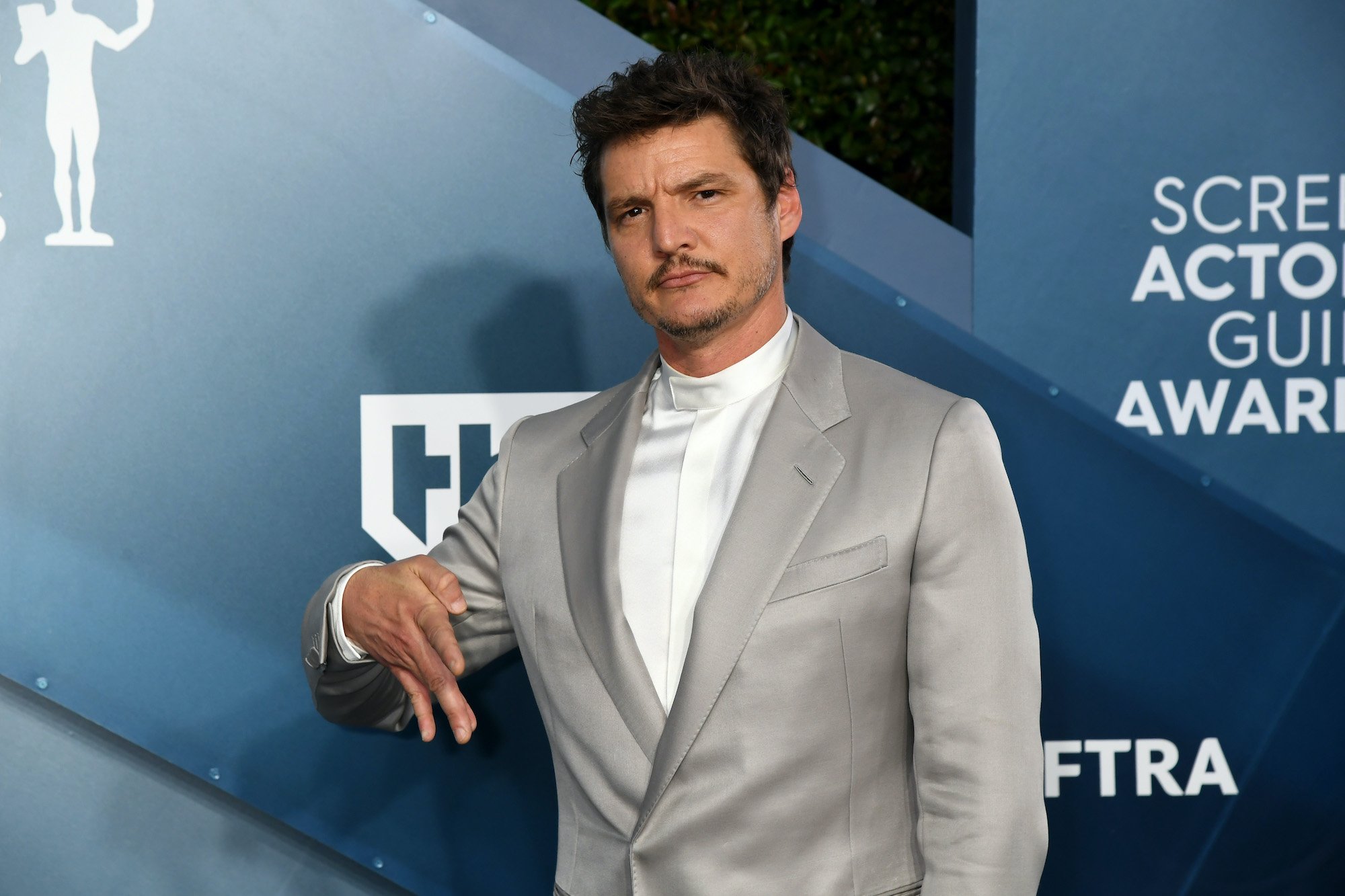 One part of Pascal's character, Din Djarin, is recognizable. Pascal's voice has to be unique to work with the costume. Much like James Earl Jones had a very specific Darth Vader voice, Pascal has a special voice he uses for Din.
Pascal theorizes he could use his Din voice for kids, to prove that he does have the title role in The Mandalorian, but there's one problem. The voice is somewhat … sexual when it's not coming out of the mask of a space bounty hunter.
According to Pascal, "It's strangely like a bedroom voice. Totally inappropriate" for kids. Using it to impress them is totally out, according to Pascal, and Horowitz agreed. That leaves Pascal in a sticky situation. He's basically unable to prove to his young fans that he is their favorite TV show character, or at least one of their favorites.
His co-star, The Child, or Baby Yoda, is probably the most popular part of the show. In fact, he often outshines Pascal, something that the actor may resent.
Is Pedro Pascal really the star of 'The Mandalorian,' or is it baby Yoda?
It could be that Pascal's young fans may not be that impressed by him anyway. His costar, Baby Yoda, is far more popular, even though he's technically a doll. Pascal likes working with the little one, even if he steals Mando's thunder.
According to Pascal, "Baby Yoda is not too shabby, a very easy-going scene partner. He also makes me feel very tall — and needed."
In fact, Pascal has Baby Yoda to thank for taking the job as Mando in the first place. He told People that seeing a picture of the little green guy made him immediately accept the role. Baby Yoda may be fake, but to Pascal, he's almost real. Pascal talks to him, and plays with him like a kid would play with their own toy. Pascal thanks the people who made the Child for putting so much time into their work.
"It has everything to do with the amount of work that these people have put into it, because it's a very, very special creation, and it feels as such when you see it in person."