'The Mandalorian': Pedro Pascal Admits to Having Conversations with Baby Yoda Like He Talked to His Toys When He was a Kid
Disney+ shocked viewers everywhere when Pedro Pascal's masked Mando found Baby Yoda in the live-action Star Wars spinoff, The Mandalorian. There weren't even cuddly toys that first holiday season because The Child was kept so well under wraps.
However, Disney merchandising caught up, and now children and grown adults everywhere can play with their very own Baby Yoda. It turns out that is precisely what Pascal did when he first met his co-star puppet.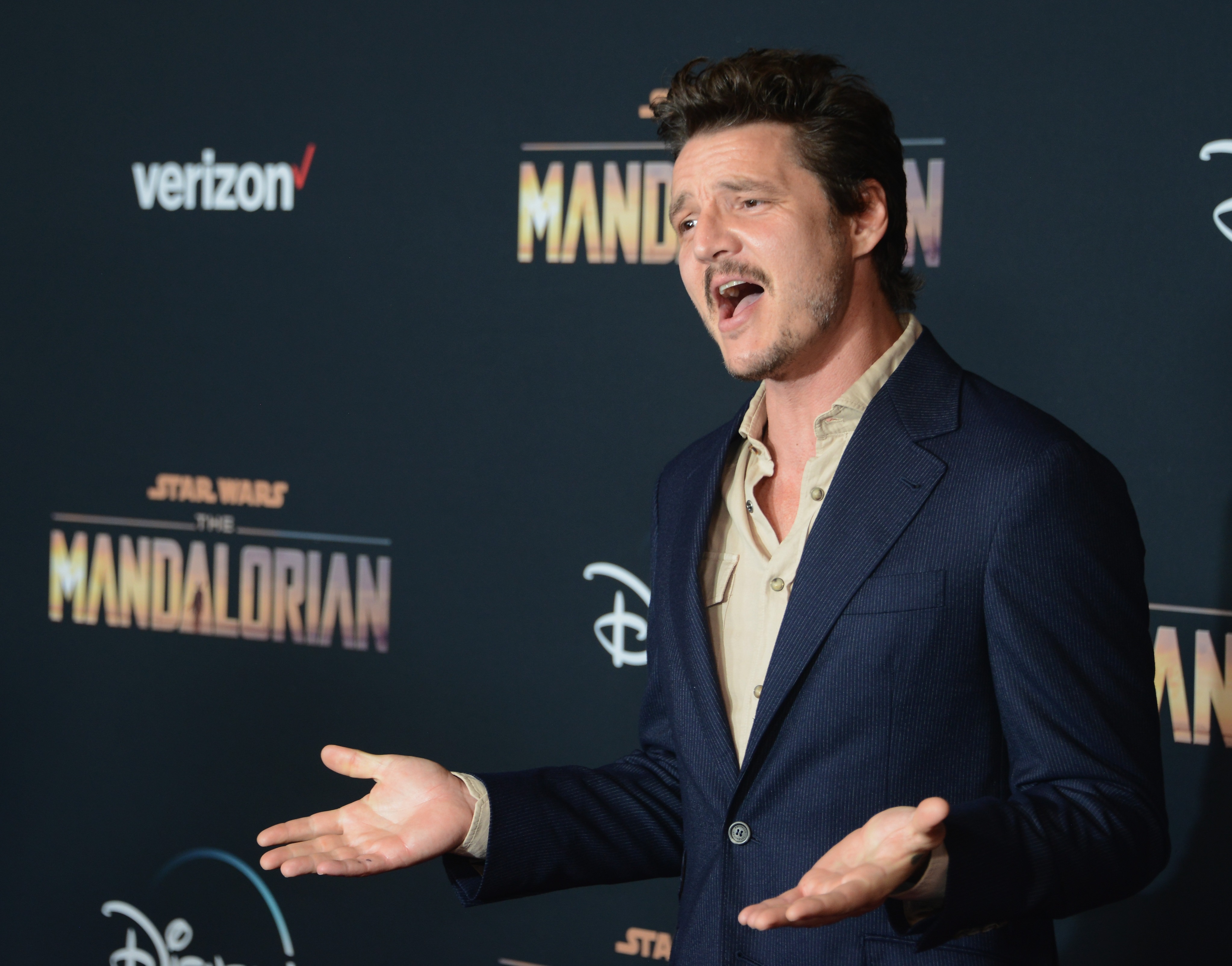 'The Mandalorian': Pedro Pascal only agreed to be in the series because of Baby Yoda
Pascal admitted that he was "immediately convinced" to be a part of The Mandalorian after seeing one image of Grogu (AKA: Baby Yoda). When he met the adorable green creature, he fell in love. In an interview with People, Pascal even admitted to "cooing a little bit" on set when first meeting the show's little star.
He also admitted to Entertainment Weekly that he secretly chose the role because he knew Baby Yoda would make it a hit.
"[Baby Yoda] is why I wanted to do this show," he told Entertainment Weekly. "Selfishly, I knew [the Child] was likely to make people fall in love with the show."
He has a knack for choosing breakout roles that will be popular with fans. You might remember him as Oberyn Martell in Game of Thrones.
Pascal felt like a kid again when he met Baby Yoda for the first time
Although it was only a picture that Pascal fell in love with when he agreed to star in The Mandalorian, meeting the puppet was on another level. The Child is controlled by several technicians who handle various parts of Baby Yoda. One person controls the eyes and mouth, while another controls the years, and so on. Pascal was amazed at the little green creature.
RELATED: 'The Mandalorian': Pedro Pascal Admits to 'Cooing a Little Bit' When He First Laid Eyes on Baby Yoda
"I'd then have conversations in the same way that we did when we were kids with our own little toys," Pascal told People. "It has everything to do with the amount of work that these people have put into it because it's a very, very special creation, and it feels as such when you see it in person."
Pedro Pascal doesn't mind that he rarely shows his face on 'The Mandalorian'
Rumors began circulating in December 2020 that Pascal demanded to show his face more in the Disney+ series. As a Mandalorian, his character Din Djarin follows the code of honor, so he does not take his mask off in front of anyone. So, Pascal is not in a role where he could show his face more unless his character broke his oath. Although the mask comes off a few necessary times, these moments are few and far between.
The rumors traveled back to Pascal and he made a statement during a live UK program.
"That is not true, actually," he responded. "It's a really wonderful way of telling a story. It's always been a very clear creed for the character. The collaborative process of the whole thing. We've all been on the same page with this. What I want is for them to make the best show possible; however, they get that done."