'The Mandalorian': Pedro Pascal Denies 1 Popular Fan Theory About Din Djarin — 'That's Not True Actually'
The Mandalorian surprised fans at the end of season 2 when Din Djarin removed his helmet to finally reveal his face. This immediately sparked fan discussions about whether or not the hero will continue to remove his mask. It also had fans talking about star Pedro Pascal, with many believing he would like to remove his helmet a little more often.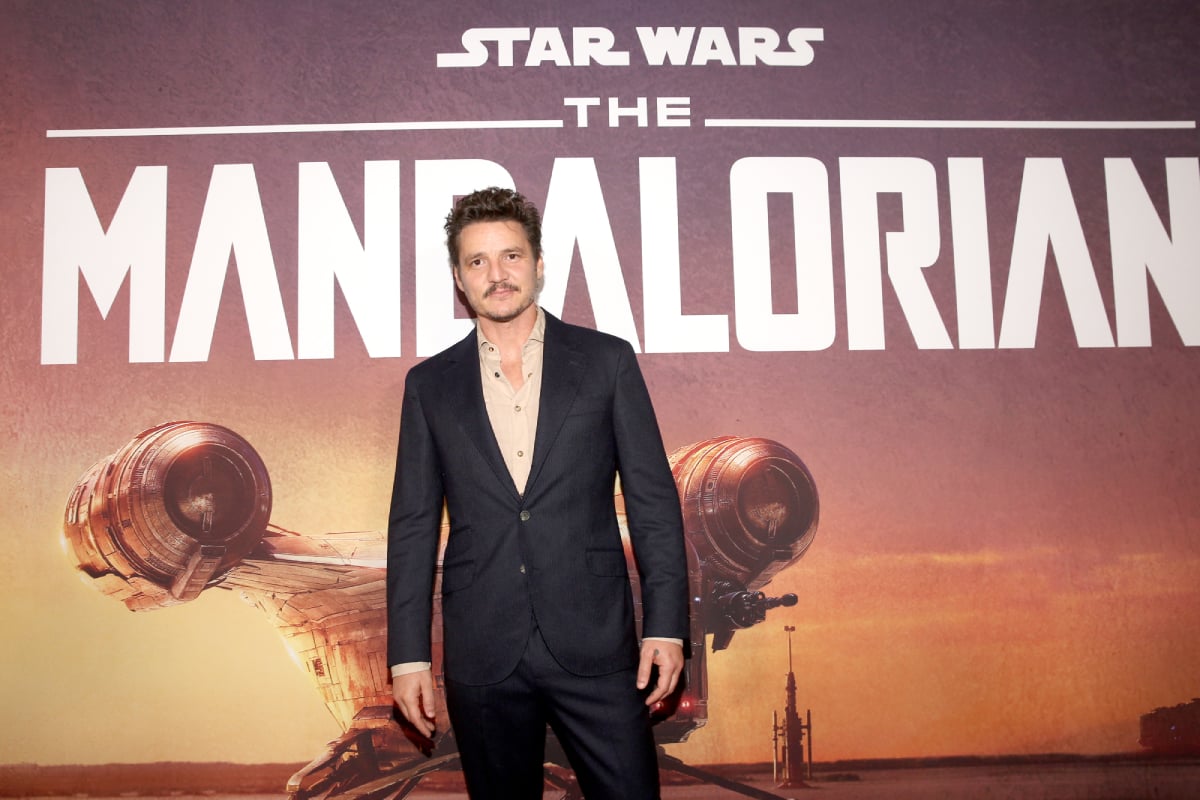 It's an 'amazing time' to be 'The Mandalorian' star
Despite the havoc the pandemic has wreaked on Hollywood this year, Pascal has had one heck of a 2020. Coming off his successful turns in Game of Thrones and Narcos, Pascal earned top billing in both the Star Wars and DC Comics universes.
During Pascal's recent appearance on The Tonight Show starring Jimmy Fallon, the host told him, "This is a pretty amazing time to be you." The actor didn't disagree, but joked that his career success "makes me sweat."
Pascal stars as Din Djarin in The Mandalorian, which just wrapped its second season. According to AV Club, he's also starring as billionaire industrialist Maxwell Lord in Wonder Woman 1984, which premieres on HBO Max on Christmas Day.
Pascal refused to name his character during the interview with Fallon. But, he wasn't always so secretive about the role or the film's plot details.
Pedro Pascal was able to keep one really big secret
Pascal confessed that after enjoying some cocktails at co-star Kristen Wiig's London mixer, he realized he spilled secrets he wasn't supposed to. He shared details of the plot with his Uber driver. It wasn't until Wiig's closest friends informed Pascal that she hadn't revealed one detail to anyone that Pascal realized he'd messed up.
Even though Pascal was a bit too talkative about Wonder Woman 1984, there is one secret he was able to keep for a long time. Pascal revealed that he impressed himself with his ability to keep Baby Yoda (aka Grogu) a secret before he was introduced in The Mandalorian.
RELATED: 'The Mandalorian': Why Showrunner Jon Favreau Thinks Season 2 is Just Like 'Game of Thrones'
Pascal also confessed that he attempted to take a single piece of Mandalorian Lego merch, and got a phone call about it the next day from Disney security.
For fans who are concerned about the future of Pascal's character after watching the events unfold in the season 2 finale, they shouldn't worry. His stunt double, Brendan Wayne, promised fans on Instagram that Pascal will be returning for season 3, despite reports to the contrary. But when he does return next season, Pascal says he doesn't mind leaving his helmet on.
'The Mandalorian' star denies a popular fan theory
The end of season 2 of The Mandalorian proved the Disney+ series is getting comfortable with showing Din Djarin's face. Fans liked the idea so much that many have theorized the hero will take his helmet off more in the future.
According to Screen Rant, some fans have actually taken the time to determine "every potential loophole that would allow Mando to remove his helmet." And, some have even suggested that Pascal would like to show his face more from time to time. After all, he is the titular character.
But during a recent interview on the British talk show The One Show, Pascal denied the popular fan theory. He says it's only necessary for his character to remove his helmet when it's narratively significant.
"That is not true actually. It's a really wonderful way of telling the story," Pascal explained. "It's always been a very clear creed for the character, and the collaborative process of the whole thing has been, we've all been on the same page with this, I think. So I, you know, what I want is for them to make the best show possible, however they get that done."
Seasons 1 and 2 of The Mandalorian are available on Disney+. Wonder Woman 1984 premieres on HBO Max on Christmas Day.