'The Mandalorian' Season 3 Spoilers: Release Date, Plotline, Time Jump?
The Mandalorian Season 3 is one of the most anticipated seasons of the hit Disney+ show. The series, considered canon in the Star Wars franchise, introduced Grogu (aka "Baby Yoda") to the pop-culture consciousness. Now, newly reported leaks from the set reveal a potential release date, plotline, and even a time jump. Let's take a look at what we know about this new, and exciting, news.
[Spoiler Alert: Potential spoilers from The Mandalorian Season 3 are up ahead.]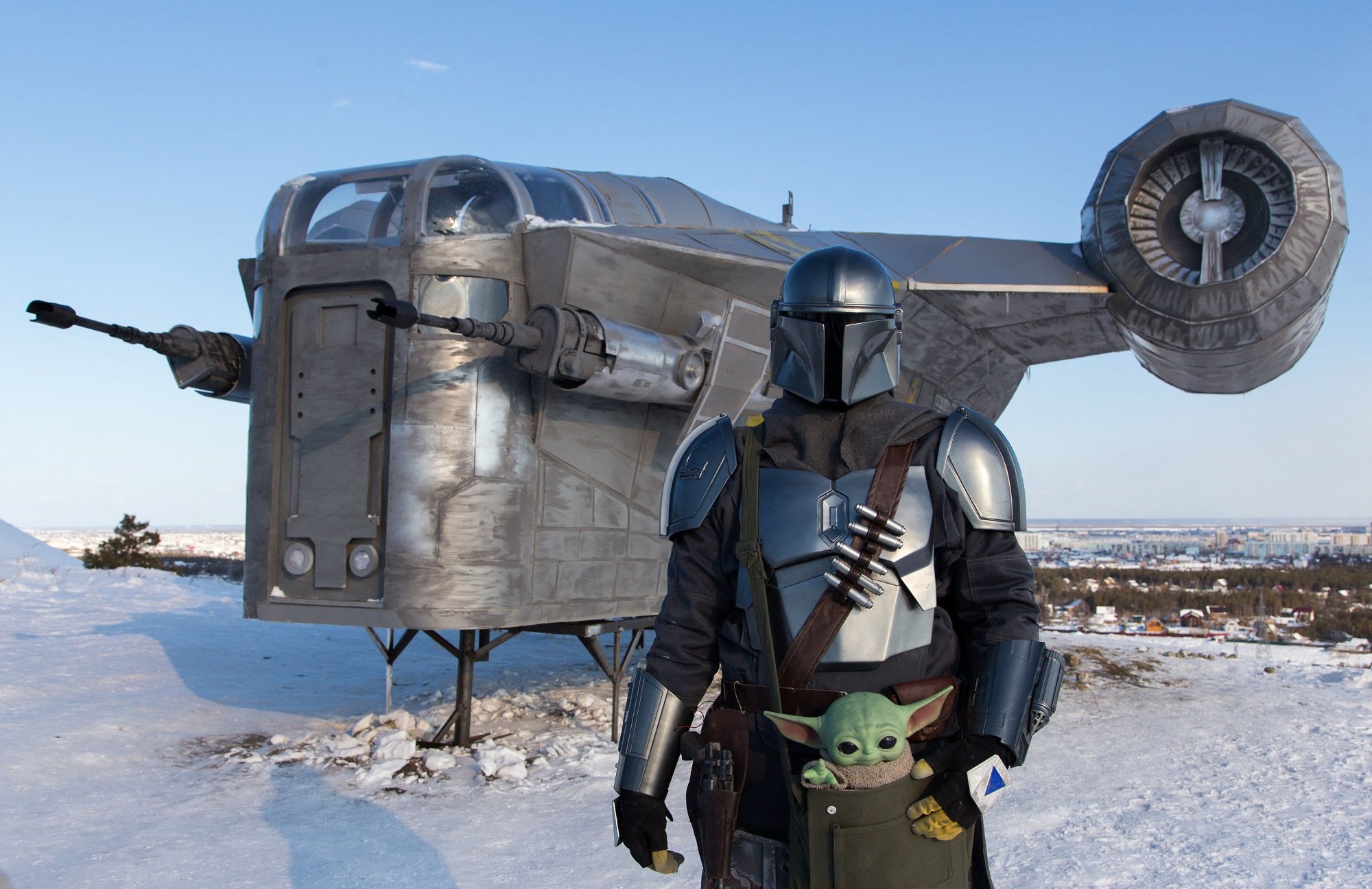 When is 'The Mandalorian' Season 3 rumored to premiere?
While no official announcement from Disney+ or Lucasfilm has been forthcoming, The Mandalorian Season 3 is rumored to premiere in the spring of 2022.
Inside the Magic says a Reddit who spotted this announcement in a book description. What's more, the book description is courtesy of Random House, which is putting out a Mandalorian-related book called "Boba Fett Returns." And the description also confirmed the next season of The Mandalorian comes after the premiere of The Book of Boba Fett. This means that the two series, previously thought to be connected, are actually separate.
Finally, the outlet confirms that The Mandalorian Season 3 has officially begun production.
What is the rumored plotline?
As of this writing, there's no official plotline for The Mandalorian Season 3. But there are some Reddit users who think they know what's coming down the pipeline.
Bo-Katan's relationship with the Darksaber will most likely be explored. Though we were introduced to a live-action Ahsoka Tano in the second season, Anakin Skywalker's padawan is getting her own show. So, if she does appear, it will be only for a brief cameo. Grand Moff Gideon, who was captured by our heroes, may still have a plotline in the upcoming season.
But the biggest question that still remains is the fate of the beloved Grogu. Did he go on to become a Jedi? Was he killed in Ben Solo/Kylo Ren's second Jedi purge? And what species is he, anyway? These are just a few of the many questions that The Mandalorian Season 3 will hopefully answer.
Nothing official has been confirmed
The notoriously tight-lipped LucasFilm and Disney+ have not made any comments about The Mandalorian Season 3. This shouldn't be surprising, considering they kept the secret of Luke Skywalker's return in Season 2 safe.
It also isn't clear whether the show will continue after the third season. Remember, continuity is important in the Star Wars franchise, especially for a canon show. At some point, the timeline has to match up to the events in the so-called "sequel trilogy." And, no, Disney is not "retconning" the Star Wars sequels (per Inverse).
We'll have to stay tuned to see if all rumors about The Mandalorian ultimately come to pass.
RELATED: 'Star Wars': Everything We Know About 'Visions' Anime Series