'The Mandalorian': Taika Waititi Refuses to Reveal This Baby Yoda Mystery
Baby Yoda has become such a hot topic that the hottest topic of all is whether it's right to call him "Baby Yoda." There is one person who knows his name.
Baby Yoda has become such a hot topic that the hottest topic of all is whether it's right to call him "Baby Yoda." On one hand, we know that can't be his real name. But on the other hand, what else are we supposed to call him?
One person who does know his name is Taika Waititi, the actor and director who helmed the final episode of the first season of The Mandalorian. Of course, he's not saying what that is, because Baby Yoda is the central mystery of the show, but one could argue that playing coy is either brilliant or a mistake. 
Why 'Baby Yoda' is a mistake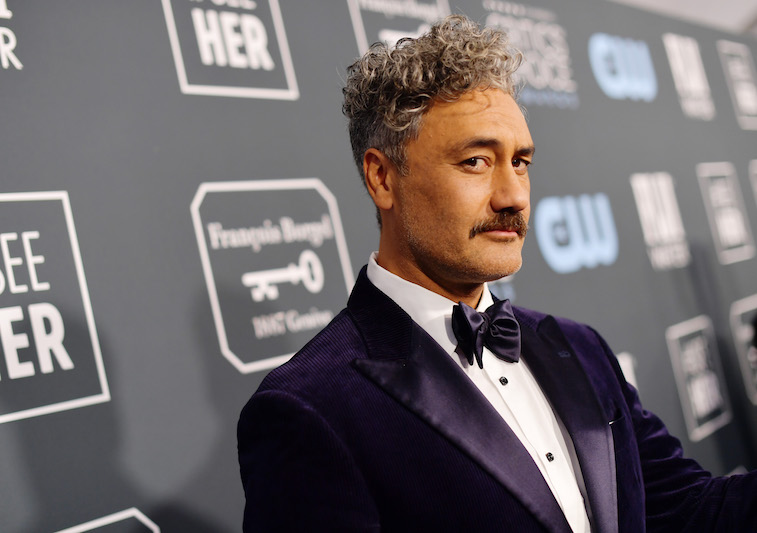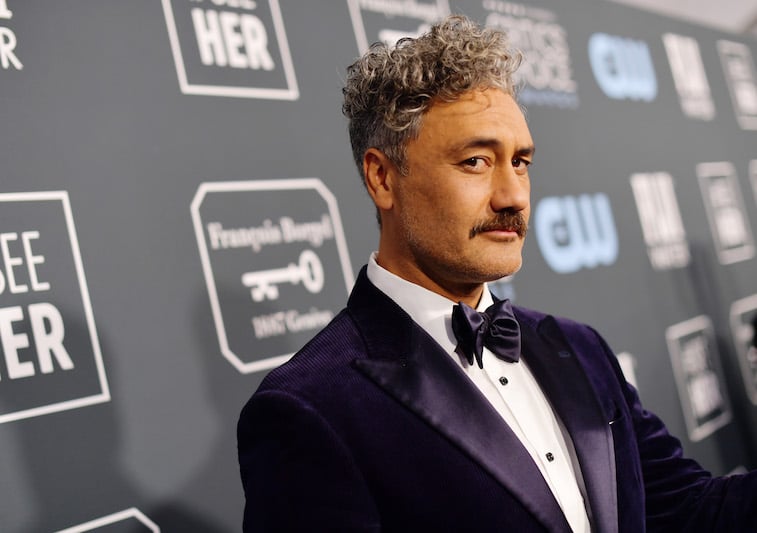 The name Baby Yoda is itself a mistake because that can't possibly be his real name. The Mandalorian takes place five years after the Empire struck out, as depicted in Return of the Jedi.
The Yoda we know died. As far as anybody knows, he didn't have any offspring. That raises all sorts of questions while fans are having enough trouble wrapping their heads around the private life of Emperor Palpatine after The Rise of Skywalker. 
Lucasfilm has never even given Yoda's species a name. If a Star Wars novel or comic book had set up an origin for him, it's not considered canon. Until The Mandalorian, the only Yoda that wasn't the OG Yoda was in Steven Spielberg's E.T. when the title character goes trick or treating, sees a Yoda Halloween costume and trails after it saying "Home!"
We did see E.T.s in The Phantom Menace, so that led to all sorts of fun theories about E.T. being a Jedi. But that gets us no closer to Baby Yoda's real identity. 
Of course, the other error was that because Disney didn't want to reveal the existence of Baby Yoda before The Mandalorian aired, so they couldn't have toys ready in time for Christmas.
That cost them a few million dollars, but as much money as they're making elsewhere, Disney can absorb it. Even so, if they play coy too long, audiences could get frustrated. That seems unlikely, though, because the show has indicated it will answer those burning Baby Yoda questions, as the Mandalorian is now charged with reuniting him with his own kind.
Why 'Baby Yoda' is brilliant
Showrunner Jon Favreau and his team surely knew that Baby Yoda would be a hit, though maybe not as big a hit as he's become. The Mandalorian may be the title character, but Baby Yoda is the engine of the plot. He's what the story revolves around.
It makes the Mandalorian question and change his personality, turning him into an unlikely father figure. Baby Yoda is whom everyone is talking about, on the show and off. 
One of the people talking is Waititi, at least up to a point. The director told Entertainment Weekly, "I knew that people would be talking about Baby Yoda, but I also know Baby Yoda's real name. So if you're gonna do me a favor, please stop calling him Baby Yoda. Or is it a her! No one knows!"
Fat chance of that happening. Right or wrong, the name Baby Yoda is going to stick unless and until we learn his real name. It's more fun than calling him "the Child," which is the most common reference on the show.
Waititi is particular about names
Waititi asking people not to call the child Baby Yoda sounds like taking a page from his Thor: Love and Thunder playbook. In addition to fielding questions about Baby Yoda, Waititi is also writing the script and preparing to direct that movie due out in November 2021. He had said Marvel fans should not call Natalie Portman's character "female Thor." 
But the situation there is similar to Baby Yoda. Absent any other information about the character, it's hard to know what else to call her if you're not steeped in comics lore.
If you are steeped in comics lore, you know that Jane Foster, Portman's character, becomes Lady Thor. Sooner or later, fans will figure out what to call her and Baby Yoda. 
In the meantime, Waititi is basking in the glow of six Oscar nominations for his Nazi satire Jojo Rabbit, with Waititi himself nominated as writer and producer. So that's three mysteries Waititi has to worry about: the proper names of Baby Yoda and Lady Thor and whether his latest movie will win any Academy Awards.
At least we'll get the answer to that last question Feb. 9.